One of Australia's most awarded female mortgage brokers says it's the people she's really passionate about.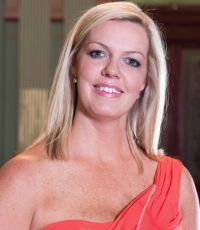 Mardee Thomas, one of Australia's most awarded female mortgage brokers, tells Maya Breen the accolades are wonderful but it's the people she's really passionate about.
Not many would choose to stay on course down a path after hearing, "look, it's not going to be an easy road". That's the fair warning Mardee Thomas was given before she ventured into the broking world but she went down it anyway armed with gumption, grit and a strong work ethic.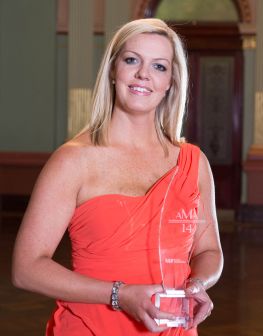 Commitment-free and living at home, Thomas took on the challenge at an opportune moment in her life, but that didn't make the first six months in the industry any less difficult. "I was pretty much thrown in the deep end when I first became a broker – a lot of door knocking, phone calls, shut downs – a lot of times where you think 'oh, am I really worth it? Can I do this?' " says Thomas.
But fast forward 14 years, and she's climbed to the very peak of her ame, receiving more awards than any other female broker in the country.
Most recently, Thomas took home the AMA Broker of the Year award for productivity, recognising achievements in increased office efficiencies and quality submissions, which she topped with a 100% submission quality ratio. "That was very unexpected," Thomas says. "You don't get these awards every day so to have a trophy up my sleeve is really fantastic and I couldn't be happier."
Mardee's many merits

- AMA 2014 Broker of the Year – productivity
- listed in the Top 50 Elite Business Writers
- selected as finalist within the Finance and Residential Broker categories for the last three consecutive years
- consistently appears in the MPA's Top 100 Brokers report
One can believe it was unexpected as it becomes evident that all Thomas' energy and passion revolves around her clients, so the awards just follow as a result. "I look at it now and think that we're probably one of the best industries that you could be in, in terms of what we do and how it evolved, meeting lovely people and the journey that we see."
However, mortgage broking wasn't always on the cards for Thomas.
After graduating with a business and marketing degree at Texas Wesleyan University in the US, she came home to figure out where to go next, and before she knew it, was grappling with the responsibility of influencing the direction of other peoples' substantial life savings.
"It was not something that I initially thought I wanted to do, but I'm so glad that it did come to me and I'm very lucky to have had that opportunity via the Wizard Surry Hills branch," says Thomas. Wizard Home Loans was where she got her start and built her exemplary reputation. However, after nearly a decade at the company, she was forced to re-examine her career when Wizard was bought out by
Aussie
Home Loans.
"I decided 'well, I can either stick at it and be under a franchise model for the next however many years or become my own person and grow my own business.' " So, after going the extra mile for her clients and spending a year with Aussie to make sure they were all taken care of, she joined 1st Street Home Loans, and the last five years have gone by in a blink.
1st Street has garnered troves of awards each year which Thomas credits to the company culture, led by example by the founder and director, Jeremy Fisher. "When you're in the kind of role that we are in, which can be very cut-throat sometimes because it is a commission-based operation, we're all very much on each other's side and want each other to do well," Thomas says.
Now, more than eight brokers all work their own companies under the 1st Street brand and share common ground in age, children and way of life. "That's probably what I love about it the most. We have a good camaraderie within the office and I think that's why we do so well. I love what I do."
Fisher was running the show on his own for 10 years before he saw it wasn't the way the broking industry was evolving and so brought Thomas on board. "Going from a one-man band to where we are now is quite amazing. We've had a big growth phase over the last couple of years," says Thomas.
Part of the success of their business model stems from 1st Street taking ownership of the initial enquiry all the way to settlement, and being a constant point of contact for their clients, which they appreciate.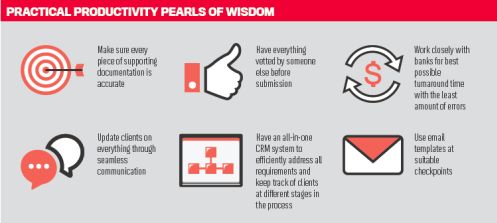 Thomas has seen a change in her client base over the last few years, going from first homebuyers to now more developed clients with a portfolio going forwards. But she enthuses about the young generations coming through and their texting and tweeting ways. "I'm very old-fashioned," Thomas says with a laugh. "I've got my calculator and I've got my pen, so let's do some figures." Despite holding on to certain tools of the past, she has no problem connecting with clients from any walk of life and forming a thriving working relationship.
"I'm not shy of striking up a conversation. For me, the customer service isn't a chore;
it's just making sure that we deliver on what we do offer. I think sometimes that can make or break a broker in a way because the connection that you get with that client really determines whether they will probably proceed with you."
Thomas often becomes good friends with her clients after dealing with their lives for quite a long time until they reach where they want to be financially. "That (customer) connection is where I get my biggest joy. If they can trust you and really want to be working with you, it's amazing."
When asked how she achieves such high productivity scores and raving customer service testimonials from clients, she modestly diverts the glory away from herself and on to logical thinking. "What we do is really not brain surgery: it's just making sure that we have everything in place and that it's documented properly before it's even submitted. And that's where a lot of mistakes can occur, if it's not vetted properly before it goes in the system."
1st Street brokers involve themselves as much as possible with the agents, the solicitors and conveyancers, forming strong relationships where it all boils down to keeping in contact.
"I know it sounds so basic but some people really don't understand the process that much. So just by being involved 100% with the whole transaction instead of just the mortgage, we try and make ourselves really known throughout the whole process with everyone involved."
Being a woman in broking

Mardee Thomas has noticed more and more women are seeing a broking career as a great path to a balanced lifestyle.

"When I first started it was very male-dominated and, you know what, it probably still is. There's absolutely nothing wrong with that – I love working with the guys, but it's so lovely to see that there are a lot more women coming into the industry now." The flexibility the profession allows is an appealing aspect for women with children and family commitments, she says.

"It's not like a 9-5 office job where there's no way out of that – if you've got a swimming carnival to get to, you can go for an hour and it's not going to affect what's going on in the work environment."
2015 at 1st Street will see keen, new brokers coming on board to help manage their growing client base. "We're getting quite busy and we don't want to lose that customer service side of things where we can't manage all our customers properly." They will continue to grow their financial planning side of the business and their community engagement, which has already seen them support a charity each month. "A lot of clients really love that we're donating a bit of our commission to good causes going forwards, which has been really lovely, instead of just going into our back pockets."
Thomas says the challenge that anyone entering the industry will find is supporting yourself financially while making a name for yourself and working some crazy hours in the early days. "To me, every deal is so different and my challenge is that I don't like being defeated. The biggest challenge I ever had was just getting out there and knocking on doors when I first started and getting people to know who I am."
Yet once you have established yourself and done the hard work, the rewards are well worth it, Thomas concludes. "The clients' appreciation is probably my biggest achievement – of course, all the accolades are wonderful, but from a personal aspect that's definitely the highlight of the industry."

This article originally appeared in MPA magazine issue 15.04.

Related articles:
Striking the balance between tech and face-to-face broking
Rebuilding a brokerage after the Queensland floods
Louis Kovanis: ​The Mortgage Doctor