He will also soon climb 28 floors to support mental health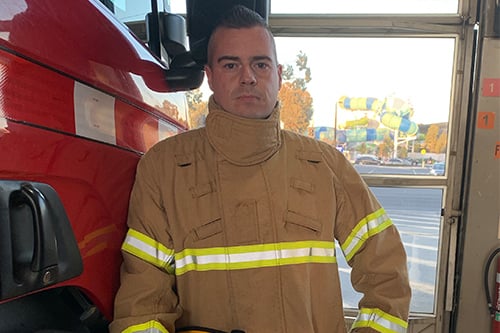 While working on a first home buyer application over a week ago, Extra Financial owner and fire volunteer Mark Unwin was called in for a four-month old child who got locked inside a vehicle at the local shopping mall. Unwin quickly pulled on his uniform, jumped on a fire truck with two other volunteers and was on-scene within minutes.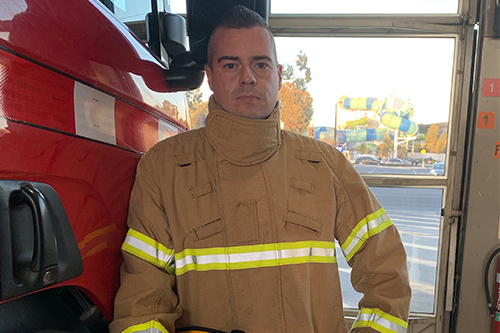 While calming the infant's mother, Unwin and one of his companions pried open the vehicle using specialised tools. Upon rescuing the distressed child, they took her to the awaiting ambulance for further assessment. The entire incident happened for about 30 minutes.
"As one can imagine, the mother was extremely grateful for how quickly we were able to access her daughter," Unwin told MPA. "It's the result of training the same scenario over and over so we can work as efficiently as possible when required."
According to him, the best part of the job was sharing a quick cuddle with those they helped before heading back to the station, then to his office to complete the loan application.
Volunteer at heart
Unwin has always offered his time to various services because he believes "without volunteers, a lot of critical infrastructure within the community wouldn't exist". Aside from volunteering at the fire station, Unwin also spends time with local sporting clubs sitting on committees. He even holds president position in a local football club.
"Nothing can outshine the feeling of achieving something together for the benefit of others, particularly as a volunteer," he said.
Since about the age of 10, Unwin has been involved with the fire service. He started off washing fire trucks on Sundays, then joined the junior ranks to learn and develop the skills, until he went through live fire drills and became a full-fledged fire fighter. He has been stationed with numerous brigades throughout his entire tenure with the Country Fire Authority.
As a current operational member at Hoppers Crossing in Melbourne West, Unwin attends emergencies and assistance requests on an on-call basis and participates in community activities such as teaching kindergartens about fire safety and supporting charities.
Losing one of their own
On 7 September 2019, Unwin will join the 6th annual Melbourne Firefighter Stair Climb. Together with 600 firefighters, they will "step up to fight depression, PTSI and suicide" by climbing the 28 floors of the Crown Metropol Hotel wearing 25kgs of turnout gear and breathing apparatus.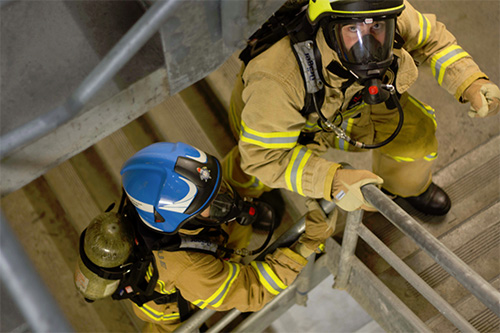 Through donations, the firefighters hope to raise $700,000 for the Emergency Services Foundation, Lifeline and the Black Dog Institute. The funds will go to improve support services, fund research, remove stigmas and raise awareness on mental health issues, especially in the emergency service and defence community.
Having lost a team member recently to a mental health problem, the issue is closer to Unwin and his station-mates than ever before. "The fire brigade is a massive extended family which also provides excellent support services; however, some people are still reluctant to take advantage of them when required." Unwin said.
"I think for most people, it's easy to dismiss feelings and emotions or believe they have it under control. Frequent exposure in the emergency services, for example, compounds this to a point where it becomes overwhelming. Some people are able to reach out and ask for assistance, but sadly, some are not."
On the event day, everyone can come down to the venue to cheer on the firefighters. However, according to Unwin, those who want to help him reach his $3000 fundraising target can donate by heading over to this website.
For those unable to donate, mentioning the event to someone else is a great support in itself, he added.