This Top 100 broker is laying new tracks in training in a relentlessly competitive industry.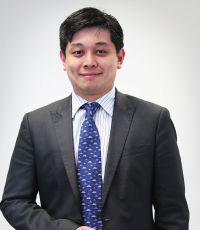 Ren Wong went from entrepreneur to managing director of his own multi-award-winning financial services firm of 20 staff. Now this versatile Top 100 broker is laying new tracks in training to give upcoming brokers the best shot in a relentlessly competitive industry.
Can the managing director/mortgage broker of N1 Finance conjure time out of thin air? Hearing his story, you can't help but wonder how he manages to juggle everything. He has accomplished so much in such a short time, it would be easier to ask 'what hasn't Ren Wong done?'
Leading at the helm of a very busy financial services firm that he built from the ground up, Wong still gives up time on weekends for his clients while keeping one eye on the future well-being of the industry with a broker training program in the pipeline this year.
He also speaks four languages, is a published author and Premium Partner of Save the Children Australia, and has already flown to China four times in the last six months to meet with foreign clients. Wong only started broking in late 2010; he sold his eight business start-ups, gained his Certificate IV qualification, and founded a brokerage half a year later, landing on the name N1 Finance.
The name N1 was a suggestion by a friend after he told him he wanted to be a mortgage broker, Wong says. "He said, 'You want to be number one? Just pick N1'. So I thought, 'Why not?'"
Starting out as a one-man operation with an average settlement of less than $2m per month only from home loans, Wong has morphed the Sydney-based company into a comprehensive financial services firm covering everything from first home buyer loans to commercial purchase hire to financial planning and SMSF strategy, to name a few. It seems the only thing they don't do is general insurance, which Wong says is referred to banks.
As an experienced mortgage broker in both complicated residential and commercial lending, Wong has chosen a very different track since graduating in mechanical engineering from the University of NSW. He recalls one of his more complicated loans, which involved a self-employed accountant who held multiple trusts holding multiple properties.
"Getting all the trust tax returns, you just can't imagine how thick the documents are!" Wong says. "It took about two months just to collect the documents, because they were so busy with their business."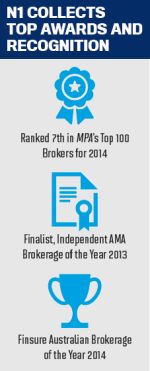 Wong is also a published author, having written his entrepreneurial experiences down in My Stories Running Eight Small Business Startups (2012). A mentor had suggested he record the story of his start-up businesses.
"I think it benefited me as well in the way that it actually helped me to reflect on what lessons I've learnt," Wong says. "If I didn't write it down, I wouldn't know what I've gone through. When you write it down it's organised and structured, and it was more self-reflective than a commercial activity, to be honest."
Multilingualism: a potent tool for brokers
Born in Malaysia, with a Chinese ethnic background, Wong is also fluent in Malay, Mandarin and Cantonese. The latter two come in useful when communicating with foreign and local clients.
"The local Asian community currently makes up close to 70% of our settlements. Most have a heritage from Southeast Asian countries like Malaysia, Singapore and Indonesia."
Wong says they have recently seen an increase in clients from mainland China. "Mainland Chinese are the fastest-growing market for us – for N1 Finance, this market segment was almost non-existent two years ago!"
However, he points out that N1 didn't actively seek out the foreign buyers' market but vice versa, because of market changes, and now it makes up 20% of the brokerage's monthly settlements. The growth of N1 in the last three years alone has expanded the original one-man band to a powerhouse team of 20 permanent full-time staff , with eight accredited brokers servicing home loan clients.
"Home loans still represent our core business, where we are settling $35 to $45m a month," Wong says. But he also puts the success down to just good timing.
"To be honest, I think most of it is luck," he laughs. "I didn't do anything different from my previous businesses. I'm just doing the same thing, but then luck strikes because of good timing – the market is booming; we just have to do the right thing and then things will come."
Expanding into insurance, wealth and beyond
"We want our clients to think of N1 Finance as a one-stop shop," says Wong, explaining that they only delved into insurance and wealth and business finance about 12 months ago after having the necessary traction to expand. But as time-efficient as he is, Wong can't do everything at once.
"I can't be both financial planner and mortgage broker at the same time, so I recruited an in-house financial planner."
He also recently brought on board a new team player with a banking background to lead their commercial lending division. "We believe there is huge growth potential in commercial lending, and it also offers a great cross-sell opportunity to existing clients."
But the biggest challenge, he says, is competing with the banks and their very low rates. Although N1's exceptional customer service gives them an edge, Wong says sometimes that's not enough.
"Clients can ring me at 6pm on Sunday … but sometimes clients just want a better rate and don't care about service."
But Wong has plenty of referrals to supply his dedicated team, allowing him to cut back on writing loans himself and focus on his passion to create a structured training program for brokers trying to break into the industry. "What I did was pass on the leads to all my other brokers. We have eight brokers in the office, and the thing is, they're on salary; it's not commission-based – I have the number of leads which is suffi cient to keep them busy."
Bringing new talent onto the playing field
The reasoning behind Wong's commitment to training for young brokers is that commissiononly arrangements are stopping a lot of young people from entering the industry. He says often graduates will go without an income for six to nine months before they settle their first loan and collect the commission.
"Commission-only is deterring a lot of people from coming into the industry and is not good for sustainable development within the industry," says Wong. "Also, broking is a long-term relationship game. I have seen a lot of brokers looking to make quick profits at the expense of the client. It is not sustainable and also reflects badly on the profession."
He says the industry needs new entrants, which is why it's good to create an advantage for new brokers. "If you have less and less people coming into this industry, then you have less among the community. I hope the [training] will help a little bit."
The training program is still in the initial stages, but Wong envisions that new brokers will be recruited, most likely university graduates, and then go through a structured training program for two or three months, in a similar vein to probation. The content will cover more than mortgage broking and will be tailored to fit N1 Finance's strategy. Committed candidates will then work through their compulsory mortgage-broking qualifications.
"It is in a preliminary stage, but we would love to work together with a bank and different universities to introduce students into the mortgage broking industry and off er them valuable work experience."
What does N1 Finance offer?
First home buyers home loans
Investment loans
Business and commercial property loans
Refinance
Debt consolidation
Commercial purchase hire
Car and personal loans
Equipment finance
Financial planning and SMSF strategy
Risks & protection, such as income protection and life insurance
N1 pioneers Chinese language mortgage comparison site
On 31 March 2015, N1Finance launched the first website in Chinese to compare mortgages in Australia, with rate comparisons for more than 30 lenders: www.chengdai.com.au.
Related articles:
Meet a broker at the top of her game
Giving new brokers a head start