National entity to benefit brokers, says CEO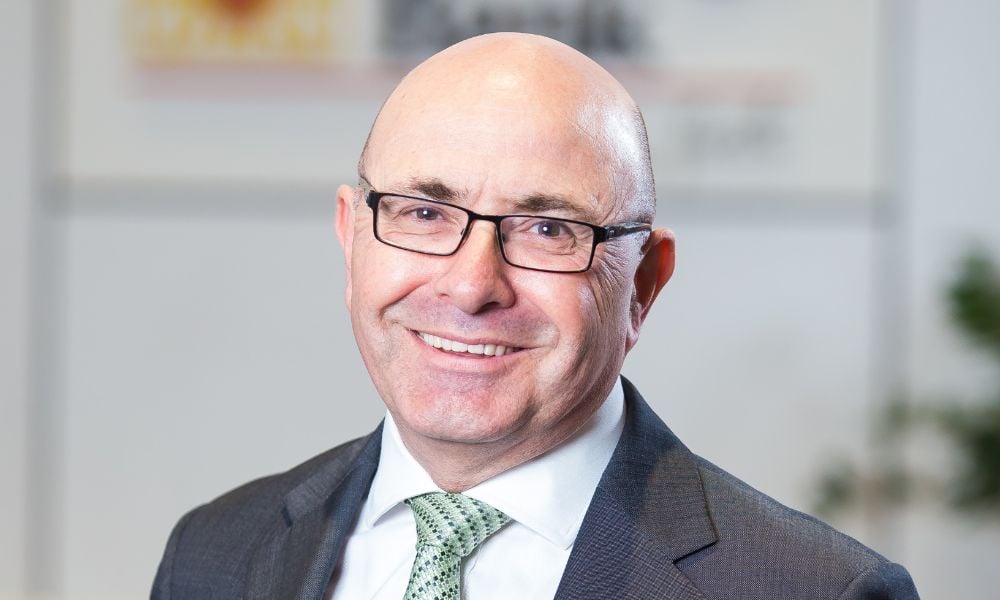 The merger of Heritage Bank and People's Choice Credit Union is set to create a new, national banking brand, that the CEO of Heritage Bank says has the potential to provide a solid alternative to the major banks.
Members of Heritage Bank and People's Choice voted in favour of the merger on November 16. This was followed by a statement released by the mutuals, confirming provisional outcomes indicated clear approval to proceed.
Subject to confirmation of final voting results and final regulatory approval, the two customer-owned banks are set to become one from March 1, 2023. The combined organisation will have more than 720,000 members, 1,900 employees, over $23bn in assets and 95 branches across South Australia, Victoria, NSW, Queensland and the Northern Territory.
Read next: Heritage Bank, People's Choice merger gets go-ahead
As plans to combine the two mutuals get underway, MPA spoke to Heritage Bank CEO Peter Lock (pictured above) about how the merger would benefit brokers, and plans around branding and products.
Heritage Bank has long viewed brokers as a "massive part" of its proposition, Lock said, acknowledging that more recently, that view was shared by People's Choice.
While the two mutuals have largely been state bank propositions, Lock said the merger would create a national brand and proposition, providing opportunities for brokers.
"When brokers now are saying to an individual, 'I think you should consider Heritage', or 'I think you should consider People's Choice', they probably have an explanation in front of them," Lock said. "What we're creating is a national proposition – and hopefully one that is a natural competitor to the majors."
Lock said one of the aims of the combined organisation would be to enable brokers to compare a big four bank proposition alongside a national mutual bank proposition. Brokers' customers would have an awareness of who they are, and that the organisation represents "profit for purpose".
"Brokers are a really important part of that proposition, because we have big aspirations to make our bank the natural alternate to the listed models," Lock said.
Brokers would also play a role in the integration of the respective bank systems, Lock said. Heritage Bank was well-progressed on its mortgage origination systems, which Lock said was in the process of being rolled out through to proprietary channels, to be followed by broker channels.
"We'll be investing into those loan origination systems that make it easier for all channels, including brokers, to deal with us," Lock said.
Lock confirmed that Heritage Bank and People's Choice would be maintained as separate brands initially, but only for as long as practically required. Going forward, the intention was to move to a single, new national brand, he said.
Planning around branding was still in the research stages, and Lock said the current view was that the new brand would not form part of the new organisation's proposition for at least a year.
"We do have to be mindful that we do that in a staged approach… we're hopeful that this is something that we'll be able to release in 2024, Lock said.
Lock said there were some differences in product offerings, and that the proposition had always been to bring "the best of two" to members.
Moving to one system would require some product simplification, he said. Heritage Bank and People's Choice Credit Union would examine their product suites and decide on which products and features would provide the best proposition to the combined member base.
"We're looking through to see what features and benefits of products are going to be the most attractive to our members," Lock said.
Read next: Brokers will play vital role in merged mutuals
More generally, some of the background work required to progress the merger included the formulation of regulatory APRA policies, Lock said. There was also considerable work to be done in the integration of systems, and at an executive level, in the creation of a "one organisation culture".
"The merger is going to be successful if we can create a new culture that brings the best of both cultures together and we have a one bank (new bank) view," Lock said.
The one bank view would place an "absolute focus" on members, ensuring that everything that members voted for continues, he said. It would encompass the "people-first philosophy" that Heritage Bank and People's Choice Credit Union are known for, ensuring there is no dilution of that member service proposition.
"That comes out through continuing to concentrate on our people, on our culture and the bigger picture," Lock said.
From March 1, brokers could look forward to a national proposition, and feel confident that they would continue to be recognised for their contribution to growing membership.
"We welcome members through branches, through digital and through the broker third-party channels," Lock said.