Change, innovation and an amazing team attracted them to BOQ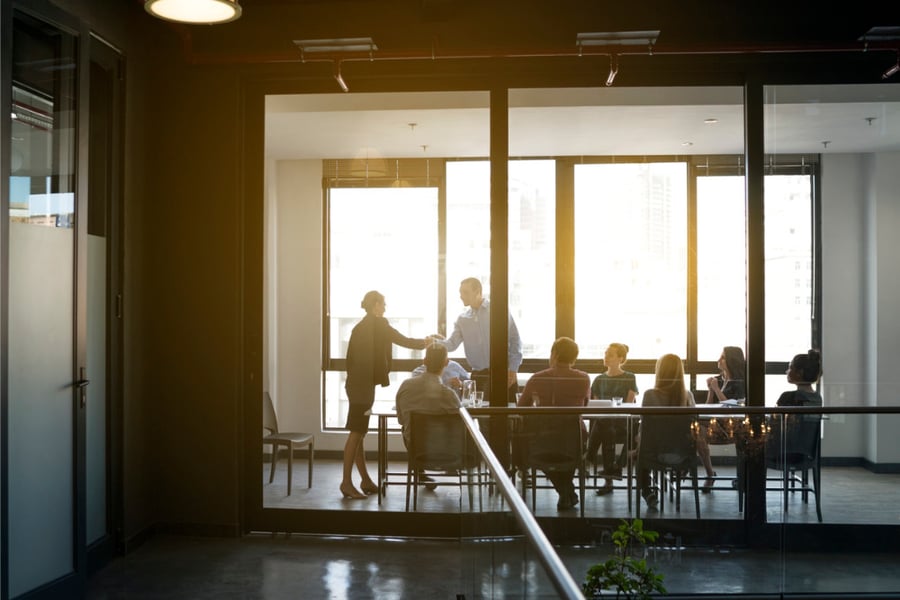 Bank of Queensland has been building an all-star team of relationship managers, including a couple of new recruits. MPA spoke with Nina Griffith, Mandy Grabovac, Kristina Barac and Leanne Evans about their background in the industry and what excites them most about working for BOQ.
Nina Griffith – Relationship Manager (WA), BOQ Broker
Griffith's finance career started out at ANZ, helping customers with personal loans and vehicle finance, before moving into home lending as a mortgage broker.
"At the time I was using CUA a fair bit and had great experiences as a customer and a broker."
When a BDM role with CUA came up Griffith was quick to seize the opportunity, before moving to BOQ in March 2019.
After taking on the relationship manager role for WA, Griffith hopes to be able to explain the "why" to broker partners when it comes to loan application decisions – a gap that she felt was sometimes part of her experience dealing with lenders when she was a broker herself.
"I really hope to share the knowledge that I have and help other brokers, particularly new brokers, build strong, sustainable businesses and love what they do."
She says the best thing about working in the finance industry at the moment is the opportunity to help people, while the changes being implemented by BOQ make the lender an exciting company to work for.
Mandy Grabovac – Relationship Manager (Brisbane East), BOQ Broker
After working in banking and finance since 1994, Grabovac says her newly acquired role of relationship manager at BOQ is a career highlight.
"I have joined a great team in Queensland as a relationship manager and am looking after our brokers in the Brisbane East region."
In this role, she aims to ensure that BOQ is top of mind as the preferred lending partner for Brisbane East brokers.
Of the current industry climate, she says "It is a very dynamic industry and it is a credit to lenders, aggregators and brokers how quickly they have innovated and pivoted amidst COVID-19 – and this is only the start!"
"I am also excited about what has been happening and what is still to come "behind the scenes" at BOQ."
"The tools that are being developed and implemented for our brokers will only enhance the service I provide."
In her spare time, Grabovac enjoys spending time with her nine-year-old, who helps her see the world through a child's eyes.
Kristina Barac – Relationship Manager (VIC/TAS), BOQ Broker
Over the past ten years Barac has traversed a range of roles with different lenders, starting in frontline call centre customer service with ANZ.
"Finishing my career with ANZ as a lender, I then stepped into a senior branch lending role at Bank of Melbourne."
"After exploring being a mortgage broker myself for a period of time, I realised my passion was helping brokers rather than being a broker."
Barac went on to become a BDM at Suncorp before moving across to BOQ.
"Most people would call the role "a business development manager", however, BOQ believes that the role isn't just about developing the business, but managing relationships."
"So, my official title is "relationship manager" and my portfolio will be the north and north west brokers."
"BOQ is on a pretty exciting journey at the moment and is investing heavily in technology, process simplification and customer experience."
"It's almost like relaunching a new bank and that really excites me."
She says her previous experience as a broker gives her a good understanding of what brokers are facing at the moment.
"I want to really get in and amongst their businesses, help brokers find solutions and alternatives and help navigate the world of finance."
Leanne Evans – Relationship Manager (NSW North), BOQ Broker
This year marks Evans' 19th in finance, having started her career at Westpac in 1982. In her new role as relationship manager at BOQ she looks after the northern beaches and North Shore of Sydney, as well as the Central Coast, Newcastle, northern and north west regions of NSW.
She hopes to deliver a superior experience as a relationship manager that flows through to both brokers and their clients.
"I want to help brokers and clients achieve their goals and be a driving force in making BOQ the number one regional lender in Australia."
While this year has been a challenging one, Evans says she loves being able to educate brokers in order to help clients achieve their home buying goals, even during these turbulent times.
Working with an amazing team is what excites her most about her role at BOQ.
"I am led by two of the best women in the business, Kathy Cummings, general manager, and Natasha Kelso, head of sales. I am excited to learn from them and be part of the passion to make BOQ the best regional bank in Australia."
Outside of work, Evans loves to spend time with her four adult children and four grandchildren.