But what will this mean for brokers?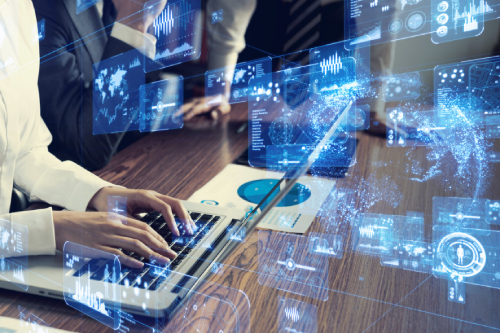 National Australia Bank's plan to take over neobank 86 400 represents a trend that is likely to continue across the broader financial services industry. While neobank is relatively new to the market, with a deposit base of $375 million and a mortgage book of $275 million in residential mortgages, its rapidly scalable tech platform is the real clincher for NAB – something that will complement its UBank offering alongside the innovative products and open banking enabled services that 86 400 has become known for within the industry.
Those were the words of Dan Teper, partner, Mergers and Acquisition and head of Fintech (Australia), KPMG.
"I think we will continue to see more of traditional financial services businesses - across multiple sectors, not just banking - looking to fintechs to help them fast-track their digital journeys," he told MPA. "Good quality financial services players with strong customer propositions, innovative products and best-in-class technology will always be of interest to the bigger players in the sector if it gives them an ability to accelerate the growth of their capabilities, operate more efficiently, improve customer propositions, and, ultimately, drive shareholder value more quickly.
"In addition, I think the transaction will buoy the fintech market by supporting their thesis that what is being built is of true value - not just to customers, but to incumbent financial services, and therefore can provide a ready liquidity event to founders and, importantly, shareholders."
Read more: Growing fintech sector points to further change
If the proposed takeover is approved by the ACCC, which said it would "carefully scrutinise" the scheme, the true test for NAB will be whether it can effectively use this new tech value to its full potential, said Teper.
"Exactly how they best leverage this to gain a competitive advantage over the other market players, and indeed, neobanks, will be interesting to see," he said.
Aggregation manager at Specialist Finance Group Blake Buchanan said while the acquisition is a "clever move" by NAB, he questions where the third-party will fit within the new offering.
"Australians have clearly, and for some time now, chosen broker as the trusted channel of choice for their mortgage needs," he said. "I would hope that after acquisition, UBank, or whichever brand NAB proceeds with, will be open for brokers to access moving forward."
While he agrees that digital efficiencies are likely to become more mainstay as lending progresses, he believes that mortgage brokers still have an important role to play within the industry.
"I think acquisition of technology, distribution and people can be a great thing under the right circumstances," he said. "Algorithms and technology will not replace brokers for many years to come as the trusted source of information and assistance for such an important part of a consumer's financial needs."
Read next: Outsource Financial's Tanya Sale responds to 86 400 takeover
He said he expects further acquisitions over the coming months, particularly around point-of-sale technology.
While lender consolidation is not always good for competition, the deal shows "within a few short years that disrupters can create competition and break into the residential lending space meaningfully while creating value in their business - to a point where NAB has clearly seen value and something that can complement or improve their current offering," said Buchanan.