Bank hiring new staff as full-time work-from-home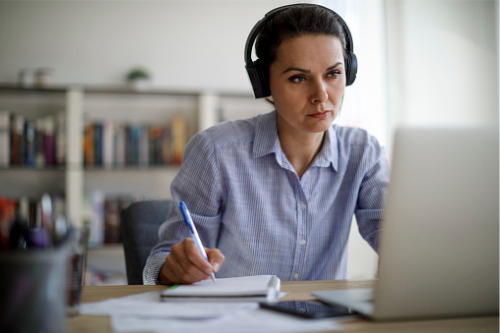 In a company first, National Australia Bank will hire 150 remote employees to help it meet the surge in demand for digital banking.
NAB will hire 150 new employees in South Australia. All of the new hires will work from home full-time to help support the growing adoption of online banking, according to a report by The Australian. It's the first time that NAB has hired remote-only workers.
Rachel Slade, head of personal banking for NAB, said that nearly 90% of customers were now conducting their everyday banking online – and about 25% of home loan applications were being conducted through video interviews since the start of the COVID-19 pandemic.
"We are really seeing a change in the way customers are engaging with us," Slade told NCA NewsWire. "We also have learned (during the pandemic) our colleagues can pretty much work anywhere."
Slade said that NAB's move to recruit in South Australia was partially an effort to broaden its employment pool, which skews heavily toward major cities like Sydney and Melbourne. The bank is also reviewing its branch network, since there are some areas with multiple retail points that could be consolidated, The Australian reported.
Read more: NAB acquisition of 86 400 could 'buoy the fintech market'
The bank is also implementing "cashless" branches in which in-person cash and cheque depositing will not be offered. The first cashless branch is set to be implemented in the eastern Melbourne region of Casey.
Slade stressed that although the role of branches was changing, they still offered vital services, particularly for larger financial transactions like mortgages and business lending.
"Branches are always going to be really important part of banking," she said. "We are making them more aligned to what customers are doing there, which is not to go stand in a queue to cash a cheque. It is to do something a lot more complicated."
NAB will be monitoring retention levels in its remote-work staff to decide if the new format should be implemented across the company, The Australian reported.