Regulator says it will "carefully scrutinise" the plan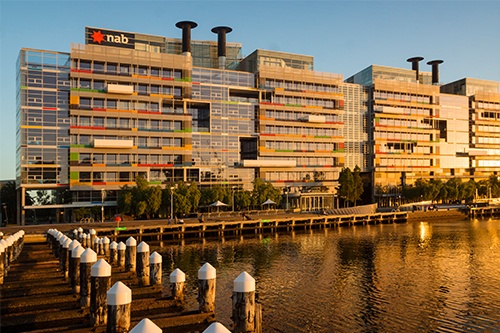 National Australia Bank has announced plans to acquire neobank 86 400 for $220 million.
NAB on Friday announced plans to boost its 18.6% stake in the bank to 100% through a scheme of arrangement. The plan will require approval from the Australian Competition and Consumer Commission, the Australian Prudential Regulation Authority, the Federal Court and Treasurer Josh Frydenberg, according to a report by The Australian.
The ACCC said it would "carefully scrutinise" the scheme but has not ruled out the idea of the big four banks acquiring smaller financial institutions.
NAB said that upon completion of the deal, 86 400 would be folded into its online UBank platform as part of a strategy to "deliver a market-leading digital experience and new product propositions to customers."
News of the deal comes after ACCC head Rod Sims said in an October speech that he would push for tougher laws to prevent major banks from snapping up competitors. Andrew Sims, NSW Liberal senator and chair of the Select Committee on Financial and Regulatory Technology, wrote Sims a letter in November asking about his position on a big four bank acquiring a neobank.
Sims responded that the ACCC would "carefully scrutinise" such a deal but would not necessarily prevent it, The Australian reported.
Read more: Digital bank sets record-low mortgage rate
Sims said that the ACCC's position on such a deal would "depend on the circumstances of each case, including assessing the barriers to entry for new competitors to emerge."
Les Matheson, NAB chief operating officer, said the deal played into the bank's growth plans.
"Bringing together UBank and 86 400 is consistent with NAB's long-term strategy and growth plans and will enable us to develop a leading digital bank that can attract and retain customers at scale and pace," Matheson said. "The combined business will deliver accelerated innovation and an enhanced customer experience to create a stronger and more competitive banking alternative for Australian customers."
86 400 CEO Robert Bell said the neobank's existing customers would benefit from the deal.
"86 400 and its customers will benefit from NAB's capital and balance-sheet strength and investment spend to support accelerated growth and continued innovation, helping even more Australians take control of their money," he said.
The board of 86 400 has voted unanimously to recommend shareholders approve the deal, The Australian reported.