A fifth of stressed-out workers said they plan to leave their employers in the next 12 months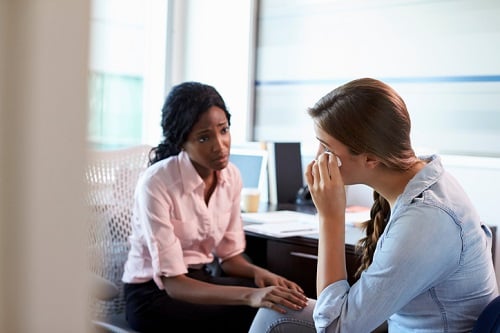 National workplace mental health and wellness is still a work in progress, with Australia's workplace mental health and wellness index score at 65 out of 100, according to the Indicators of a Thriving Workplace report.
The report revealed that small businesses performed better than larger organisations, snagging a score of 67 compared to 63 for the latter. A quarter of workers said they experienced high levels of stress in their current job, and a fifth said they plan to leave their employer in the next 12 months, with senior managers being particularly susceptible.
The report also showed that 45% of working Australians experienced some stigma related to mental health in their place of work. This was most common among young workers aged 18 to 24.
"There's no doubt that great efforts are being made in creating and sustaining thriving workplaces. However, job stress and the stigma that people are currently experiencing means we're still on the journey," SuperFriend CEO Margo Lydon said in a statement.
"We spend such a significant amount of time at work throughout our lifetime. Experiences at work contribute to both our identity and wellbeing. It's crucial that employers and employees work collaboratively to take a preventative approach to achieving a mentally healthy workplace to support all workers to thrive, whether they are experiencing a mental health condition or not."
Released by national mental health organisation SuperFriend, the report surveyed over 5,000 working Australians — including business owners, managers, and employees — to measure the current state of mental health and wellbeing of Australian workplaces against 40 "desired-state characteristics".
Developed by SuperFriend to determine a mentally healthy workplace, the 40 characteristics include indicators for optimal leadership, connectedness, policies, capabilities and culture. Australian workplaces scored 68 in connectedness, 65 in culture, 64 in both policy and capability, and 63 in leadership.
Strongly connected
According to the survey, Australian workplaces do extremely well when it comes to teamwork, collaboration and social inclusion.
"Positive, high-quality interpersonal connections are essential to maintaining positive mental health and wellbeing. Optimal work environments enable thriving, feeling like a community where people support each other, beyond just getting the work done," Lydon said.
She's encouraged to see Australian businesses ranking highly in collaboration, because it helps accomplish business goals and unite workers to create purposeful work.
According to Lydon, while workers recognise positive leadership benefits workplace mental health and wellbeing, they still highly expect their leaders to act as role models and be examples for workplace behaviours and interactions.
Impediments in achieving optimal state
Of the third of respondents who said their employers are "too busy to take action", 51% said there are more pressing business issues to address, and 47% felt there was nobody responsible to take action.
Managers lacking understanding around mental health and wellbeing issues, and the skills and training required to address these issues are also key impediments to achieving the optimal state.
The survey revealed that 64% of Australians believe "investing in mental health and wellbeing would improve productivity, 55% believe it would reduce sickness and absenteeism, while half of the workers believe it could improve retention".
"Australian workers recognise the benefits for employers of investing in mental health and wellbeing and want to see their employers actively taking an interest and getting involved in the policies being put into place," Lydon said.
"More importantly, they are looking to their business leaders to create a culture of care that enables workers to be happy, healthy and productive."