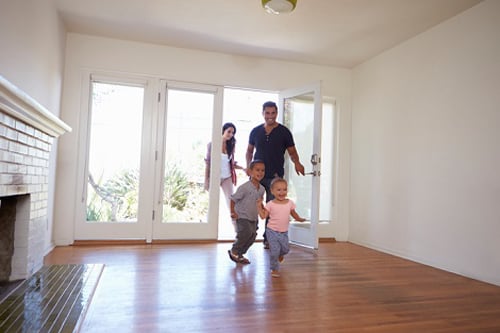 House prices will rise 25% between now and the end of 2023, according to a model similar to the Reserve Bank of Australia's scenario modeling approach. The news isn't so rosy for rents, however.
Coolabah Capital Investments chief macro strategist Kieran Davies produced the forecast by applying research developed by former RBA economists Peter Tulip and Trent Saunders, according to a report by The Australian Financial Review.
Davies' forecasts predict an increase in house prices of 8% over 2021 with a range of 1% to 15% for the year. Davies predicted another 9% increase in 2022, with a range between 9% and 26%. An 8% increase is predicted for 2023.
The total accumulative range of price growth over the next three years is between 14% and 36%, according to AFR.
"This may seem a wide range, but is not surprising considering the volatility of house prices," Davies said.
Coolabah's model is based on one of several RBA house-price models.
"This is simply one model and one source of information among many others that the bank refers to in the course of understanding housing market conditions," an RBA spokesman told AFR. "It should not be construed as representing the RBA's forecasts."
So far this year, house prices have spiked 5.8%. National house prices rose 2.8% in March alone – the fastest rate of growth in 32 years.
Davies' forecast for price growth incorporates feedback between housing construction, rents, vacancies and prices, AFR reported. It also takes into account risks surrounding population and macroprudential regulation.
Read next: RBA tips scrutiny of booming housing market
"The model's predictions could be challenged by the uniqueness of the pandemic, where the working-age population has stalled for the first time in over a century given the closure of Australia's border," Davies said. "This is a massive change from the estimation period for the housing model, which spans from the 1980s to now. Another risk is that banks reduce lending standards as the housing market strengthens, which would trigger a regulatory response. However, while the Council of Financial Regulators is closely monitoring the housing market, the RBA has indicated that lending standards remained conservative, while credit spreads on riskier mortgages remain unchanged."
Davies said he expected the RBA to anticipate much the same price growth over the next few years, since it is likely to use the same model.
"Although the RBA has been clear in its forward guidance that policy will remain accommodative for several years until it meets its economic goals, there is some risk that monetary policy is tightened sooner than expected, which is a tension evident in recent market pricing of rate rises starting next year," Davies said. "The RBA should take comfort from rising house prices, because higher asset prices are a key part of the transmission mechanism of both conventional and unconventional monetary policy."
Coolabah's forecasts included cover prices for newly built property. The firm expected price gains for newly built property to be more front-loaded, with a predicted spike of about 17% over the course of this year, about 5% for 2022, and about 2% over 2023, AFR reported.
The outlook for rents, however, is not so rosy.
Rents are expected to drop by about 1% over 2021, with another 1% drop in 2022 as vacancy rates remain relatively high, peaking at 3.8%. Rents are expected to drop another 0.5% in 2023 before stabilising in 2024, AFR reported.

Ryan Smith
is currently an executive editor at Key Media, where he started as a journalist in 2013. He has since he worked his way up to managing editor and is now an executive editor. He edits content for several B2B publications across the U.S., Canada, Australia, and New Zealand. He also writes feature content for trade publications for the insurance and mortgage industries.
LinkedIn
|
Email