Average rate now 5.21%, Mozo says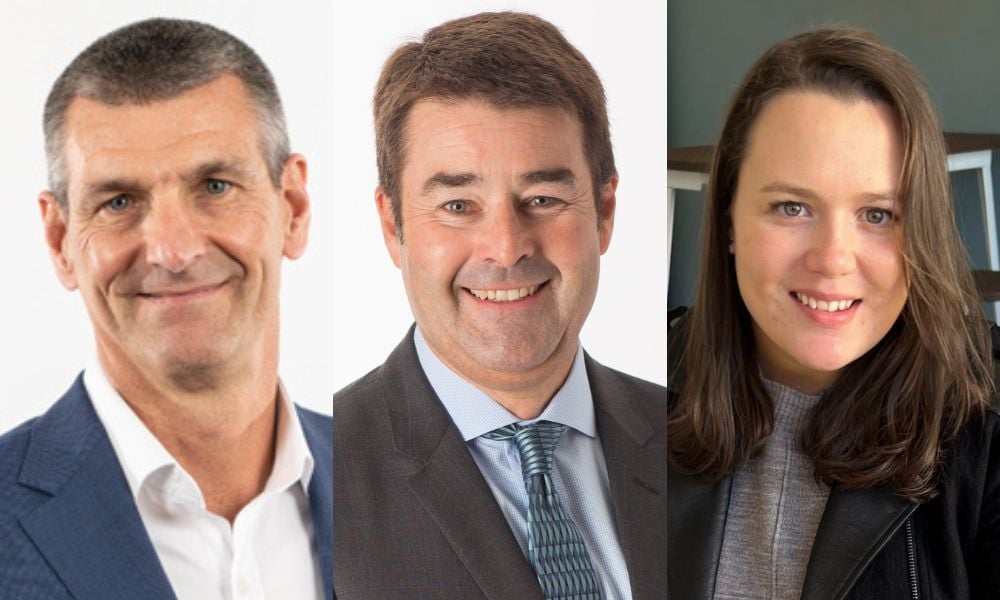 Interest rates are on the move for the seventh time this year, with Auswide Bank, AMP Bank, Bendigo and Adelaide Bank, ING Australia and Suncorp Bank among the first non-majors to announce they will pass on the November cash rate rise in full.
NAB was the first bank to respond to the RBA's 0.25% increase on Nov. 1, announcing later that afternoon its standard variable home loan interest rate would increase by 0.25%, effective from Nov. 11.
Read next: Major bank passes through cash rate hike
CBA, ANZ, and Westpac have since followed, CBA and ANZ announcing their variable home loan rates would increase by 0.25%, effective Nov. 11, and Westpac announcing the increase would take effect for new and existing customers from Nov. 15.
According to financial comparison website Mozo, when November's 0.25% rate hike is applied to variable home loan rates later this month, the average standard variable interest rate across the big four banks will be 7.26%. The average variable rate sits at 5.21%, Mozo's database shows.
The official cash rate rose by 25 basis points on Nov. 1 and now sits at 2.85%. Following four months of outsized 50-basis-point hikes, the RBA pivoted to 25-basis-point rate hikes in October. Due to the lagged effect of monetary policy changes, interest rate hikes of 270 basis points have yet to be fully felt by borrowers.
Following moves by the big four and Macquarie Bank, which has announced its variable home loan rate will increase by 0.25% effective Nov. 16, several non-majors have announced they will also apply the 0.25% official cash rate hike to their variable home loan rates.
Auswide Bank has announced it will pass on the full 0.25% hike to existing variable rate home loans, effective Nov. 15.
The 0.25% rise will also apply to Auswide Bank business and personal loans, and its low-rate Visa credit card, the bank said.
Auswide Bank managing director Martin Barrett (pictured above left) acknowledged that the quarter-percent rise in the official cash rate was in line with the highest CPI inflation rate in over three decades.
"The RBA also advised it remained resolute in its determination to return inflation to target and will do what is necessary to achieve that. A further increase in inflation is expected over the months ahead, with a peak forecast at around 8% later this year," Barrett said.
Barrett acknowledged that RBA forecasts show a decline in inflation next year due to the ongoing resolution of global supply-side problems, recent declines in some commodity prices and slower growth in demand.
Auswide Bank customer service teams would continue to support customers in response to the increases, Barrett said. The great majority of customers were continuing to meet their scheduled loan repayments, he said.
Customers for whom repayments are due to increase would be advised by letter before their next repayment due date, Barrett said. Their applicable interest rate will also appear on their next loan statement.
Bendigo and Adelaide Bank has announced its variable rate loans will increase by 0.25% from Nov. 11 (effective from November 18 for Adelaide Bank, Rural Bank home loan customers).
Bendigo Bank chief customer officer for consumer banking Richard Fennell (pictured above centre) said the bank had carefully considered the impact of rate rises on its customers, borrowers, and depositors.
"We understand that consecutive rate rises can make it difficult for borrowers and have a team standing by to help any concerns they may have," Fennell said.
Fennell reminded borrowers of the opportunity to complete a free online home loan health check, to make sure their current home loan meets their needs. Additionally, the bank has online calculators and tools to enable borrowers to calculate the impact of the recent rate rise, and to help them budget their money.
"Borrowers who are experiencing difficulty are encouraged to get in touch with the bank to discuss their options and how we can help," Fennell said.
Read next: Interest rates continue upward march
ING Australia confirmed it will increase all variable home loan rates for new and existing customers by 0.25%, effective today.
Suncorp Bank has also confirmed its home loan variable rates will increase by 0.25%, effective Nov. 11. For every $100,000 of loan balance remaining on a customer's 25-year variable loan, monthly repayments would increase by around $14, the bank said.
AMP Bank said it will pass on the full 0.25% hike to its variable home loan rates. For new customers, the interest rate for variable rate home loans will increase from Nov. 11 (effective Nov. 14 for existing customers). The bank said it is "committed to providing competitive rates" for both home loan customers and savers, to help them manage their budgets and achieve their financial goals.
When announcing their variable interest rates would increase, the big four banks each noted the impacts of cost-of-living increases on customers, many of whom are likely to be reviewing their budgets.
CBA has launched a cost-of-living support hub, providing tools, tips and guidance for customers.
ANZ said practical tools, such as a home loan repayment calculator and free home loan check-in were available, and Westpac said it had recently rolled out new features in its app to give customers insight into their spending and help them to track expenses.
While their home loan rates are increasing, AMP Bank, Bendigo and Adelaide Bank, ING Australia and Suncorp Bank also announced increases to interest rates applying to certain savings and deposit accounts.
Among them are Bendigo Bank reward saver deposit products, which will increase by 0.25% from Nov. 23, and Suncorp Bank's 12-month term deposit, for which the annual interest rate has increased to 4%. AMP Bank has announced increases on a number of its savings and deposit products, including six-month direct retail term deposits, AMP notice products and cash account rates.
Auswide Bank said on Friday its fixed interest rates, term deposits and savings account interest rates remained under review.
According to financial comparison website Mozo, the leading variable rate in its database on Friday was 3.64%, available through Police Credit Union.
Mozo finance expert Claire Frawley (pictured above right) confirmed that once the November rate hikes are applied by the big four banks, the new average big four standard variable rate will be 7.26%.
Frawley said that while all banks offer discounts and headline home loan rates, banks use their standard variable rates as a benchmark.
Borrowers with a $500,000 mortgage who are currently on the average variable interest rate of 5.21% (as per Mozo's database), could be forced to pay an extra $75 per month (an extra $900 per year), if their lender passes the rate hike on in full.
"Aussie homeowners are now faced with a seventh rate increase, trying to find that extra cash each month is getting increasingly more difficult," Frawley said.
According to latest data from RateCity.com.au, by Monday morning, 24 lenders had announced increases to their variable home loan rates, all of which were by 0.25%.