Industry reacts to government's $2.2 billion plan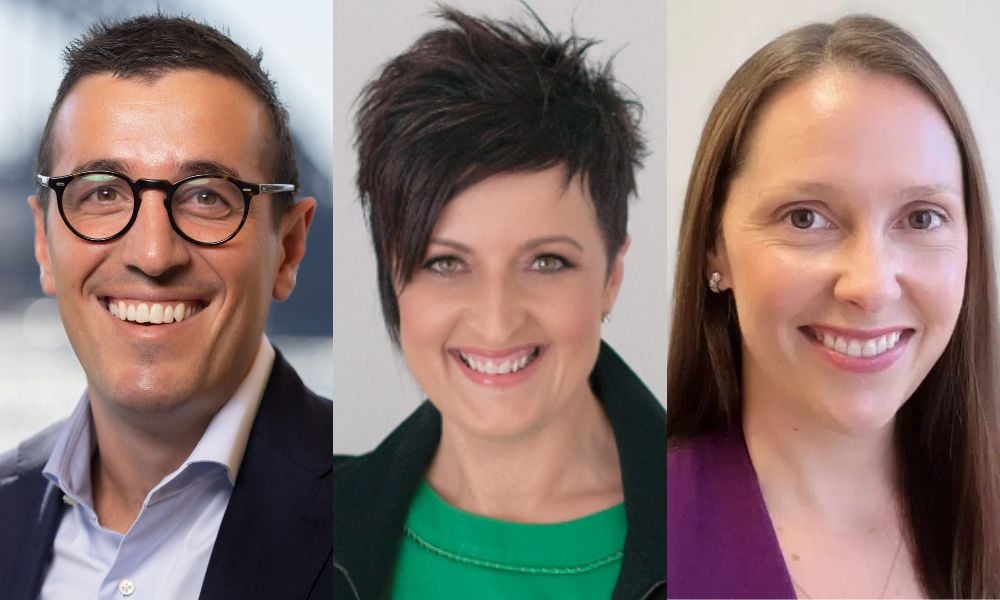 While the NSW government's 2023-24 Budget allocates $2.2 billion to accelerate the construction of new homes, one mortgage expert wonders if enough is being done to address the state's housing crisis.
Theo Chambers (pictured above left), the CEO of Sydney brokerage Shore Financial, said while he was pleased NSW Treasurer Daniel Mookhey was taking the housing shortfall seriously, "it's difficult to see how any of the government's measures will make a material difference".
"They seem unlikely to have much impact on the supply and demand factors that are contributing to the high cost of housing in Sydney and the rest of the state," Chambers said.
"Even if the government builds all the new homes it's planning to build, there will still be an undersupply of housing."
Chambers said while migration remained constant the population would continue to grow, and demand would remain elevated.
Some housing positives in the NSW Budget
However, there are still positives to be drawn from this year's state Budget, Chambers said.
"The establishment of the NSW Building Commission, to promote high-quality housing, and Homes NSW, to deliver more affordable and social housing, are all positive steps.
"It was also good that the government reaffirmed its commitment to the First Home Buyers Assistance Scheme, which has been running since July 1.
"So, it seems the government wants to provide better housing outcomes for NSW residents and improve affordability."
However, Chambers said from a broker's perspective, it was likely to be business as usual.
"Nothing in the Budget is likely to move the needle in terms of transaction volumes and property prices, so brokers are likely to keep writing similar numbers of loans at similar values," he said.
"None of this should be interpreted as criticism of the government, because housing affordability is a very difficult problem and can only be solved by significant investment over many years."
Comprehensive Budget housing plan welcomed
Louisa Sanghera, director of Sydney brokerage Zippy Financial said the fact that the NSW government had announced such a comprehensive plan to tackle the housing crisis would be welcomed by the wider industry.
"Housing affordability is a major problem for NSW homebuyers, so any initiatives that enable first-time buyers more opportunity to purchase a home and stay in their home state – rather than moving interstate where housing is more affordable – will assist our next generation of homeowners," Sanghera (pictured above centre) said.
In his Budget speech, Mookhey said the state was in the middle of a "fierce housing crisis".
"Rents are rising. Interest rates are climbing. Homeownership rates are falling," he said.
The $2.2bn Housing and Infrastructure Plan will see $300m reinvested in Landcom to accelerate the construction of thousands of new homes, with 30% of these to be affordable housing.
In addition, there is $400m reserved in Restart NSW to deliver infrastructure and $1.5bn committed for housing-related infrastructure through the Housing and Productivity Contribution.
Property Council's Budget views
The Budget's focus on long-term infrastructure investments to increase housing supply, was a move welcomed by the Property Council of Australia in a statement on its website.
Property Council NSW executive director Katie Stevenson (pictured above right) said the Budget set the foundations for the NSW government to tackle the state's housing supply and affordability crisis.
"We welcome the focus on leveraging government land and delivering housing to those in greatest need in our communities," she said.
"Landcom and LAHC (NSW Land and Housing Corporation) are major beneficiaries in this Budget, resourcing them to upscale the delivery of affordable and social homes across the state, including in our regions.
"Industry will be pleased to see a focus on improving planning system efficiency through the Faster Planning Program, including assessing housing supply opportunities across government-owned sites and $5.6 million for an artificial intelligence pilot to deliver planning system efficiency."
What do you think of the NSW Budget housing plan? Share your thoughts in the comments section below