He bought an existing franchise and grew its loan books by almost $100m in just three years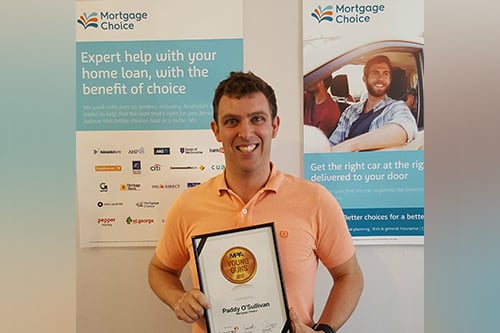 An engineer by profession who cut his teeth in the mining industry before moving into sales, Paddy O'Sullivan has been helping NSW South Coast residents realise their home ownership dreams since he purchased existing franchise Mortgage Choice Nowra in April 2016.
O'Sullivan, a 2017 MPA Young Gun of the Year, injects his passion and unique personality into the brokerage to bring a nationally recognised brand to life. With his authentic manner and ability to connect with people, he was able to grow his loan book by almost $100m and settled $163m-worth of loans in three years.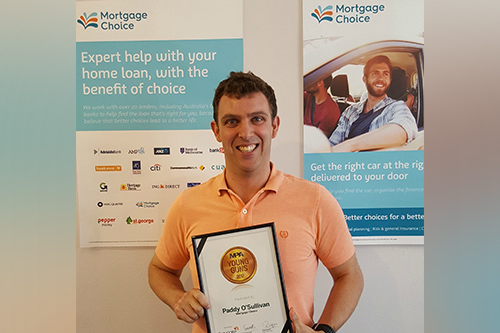 A sea-change
After a decade of living and working as an engineer in Hunter Valley NSW, O'Sullivan and his wife Kate wanted a sea change and moved their young family to the South Coast.
Ready for his next challenge and to become his own boss, O'Sullivan decided that the then for-sale Mortgage Choice Nowra franchise was a great business opportunity.
"I put together a business plan to purchase the franchise, which had been in operation for 18 years and had an existing customer database. This enabled me to start generating business from day one," he said.
"In the early days, I would spend hours on the phone contacting customers in the database. I let them know that I was the new business owner and invited them to meet with me to discuss their home loan needs."
The last role O'Sullivan held in mining was in sales. Having involved a lot of travelling and meeting new people, it taught him the value of building relationships and how he can put himself out for others.
Blocking the noise
Like any new business owner, O'Sullivan faced many challenges in the first 12 months of running Mortgage Choice Nowra, including balancing his time between learning the ropes and attending to new customers. With a growing business, O'Sullivan knew he needed help.
"My wife Kate was a godsend," he said. "She left her job to join me to oversee the business administration. Then, as the business grew, we hired staff to help manage the loan processing."
Soon thereafter, the wave of regulatory scrutiny and lender policy changes wreaked mayhem in the broking industry. "I would be working on a customer's home loan application and the whole thing would have to change halfway through," he said.
"While it was overwhelming at times, learning to adapt to the constant change has helped me immensely, especially given how much the lending environment has changed in the last 12 months."
"When broker ethics and the value brokers delivered to Australian borrowers were called into question, it was important for me to block out the noise and focus on helping my existing customers and find ways to get more prospects through the door."
Halfway through 2017, O'Sullivan's business started gaining real momentum. His growing team had to work out of a small office in his home until they outgrew the space. With the help of his aggregator, O'Sullivan and his team were able to move into a branded shop front on Worrigee St. in Nowra's CBD.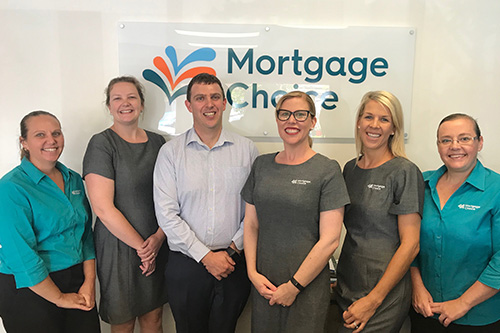 With determination and a positive outlook, O'Sullivan managed to grow Mortgage Choice Nowra by 30% in the last 12 months and almost 60% since taking over the franchise. His team now includes his wife, a part-time loan writer and three administration staff.