How you can protect your value proposition in an online world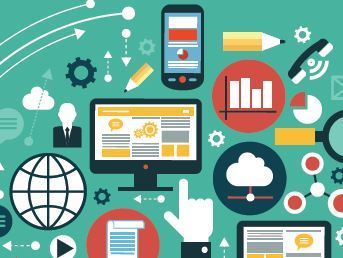 Online lenders who operate solely online and distribute direct to the consumer are the next big digital disruptor in the broking industry.
The term 'digital disruption' has become the latest buzzword surrounding financial services. It refers to changes brought about by technology that fundamentally shift established ways of thinking and doing business. Digital disruptors vow to make the consumer experience cheaper, quicker and more convenient.
When it comes to the financial services industry, one of the biggest digital disruptors is the online lender – lenders who operate solely online and distribute direct to the consumer. Online lenders may not offer the personalised service that a broker can, but they can pass their savings on overhead costs onto consumers in the form of much cheaper rates – and can offer it all from the comfort and convenience of the consumer's couch. So how can brokers protect their value proposition in an online world?
Room for two?
Kim Cannon, founder and managing director of non-bank lender and third-party distributer
Firstmac
and founder of online-only lender loans.com.au, says there is room in the market for both broking and online lending.
"The biggest thing I find is that they [brokers] don't understand what online is or where it is heading," he told
Australian Broker
. "It really comes down to the customer and what their level of comfort is. The type of customer we're seeing in the online space is, 99% of the time, not the same customer that brokers see. When we started this business [loans.com.au], the average age of our customer was between 40 to 50 years old. They were in affluent suburbs and had had a loan before. They had been there and done that, so they wanted to keep it simple.
"Whereas, consumers will go to a broker for education and information. Consumers use brokers to gain knowledge and to have someone hold their hand through the process. Those types of consumers will always be around and will always need somewhere to go to."
While Cannon says brokers will always hold an undisputed role in the market, he also believes online lenders do too – by aiding competition and challenging the major banks. "There is a lot of competition out there, but the majors are still getting the majority of the business," he said. "We [Firstmac] are still locked out of a lot of broking and aggregator groups because they are bank-owned. So there are a lot of customers out there not getting the benefit of a great Firstmac, or other non-bank loan.
"If anything, the big bogeyman that is coming is the four majors spending millions on online facilities to catch the client,
then cutting every other lender out while they have the client in front of them."
While Commonwealth Bank had to shut down its online mortgage business, HomePath in 2008 after failing to attract enough new home loan customers,
NAB
launched its own online-only lender, UBank. In 2011, UBank launched its first home loan product. It has now won Money Magazine's Cheapest Home Loan Bank for three consecutive years – 2013, 2014 and 2015.
ING
Direct's head of third party distribution,
Mark Woolnough
says he is not surprised that online lenders are gaining traction in the market.
ING
Direct itself is no stranger to digital innovation, being Australia's first branchless bank when it launched down under in 1999.
"There is significant digital disruption, which is just a fact of life," he told
Australian Broker
. "The new generations want greater flexibility, accessibility and control of their decision making – whether that be travel, retail or financial services."
However, like Cannon, Woolnough says it is unlikely that online lending will challenge the broker proposition. In fact, he says it is the proprietary channel that will be affected. "Customers go to see a broker for choice and I don't think [customers] they will ever move away from those principles," he said.
"Importantly for us, we believe the impact of the online channel will be more for the branch or proprietary institutions. Our research does not suggest that it will come at a considerable cost to the broker value proposition. What you may find is that existing customers of a bank – once they are settled, once they understand the product and service, and once they understand the process on offer – they will choose to do the next loan by going online."
Sink or swim
As the market continues to forge a place for both online lenders and brokers, the savvy broker should acknowledge these changes and learn to adapt if they want to survive. "There will come a time where brokers will have to make a decision not to fight over online lenders, but essentially look to share the customer. There will always be a segment of the Australian community who will have a clear preference for their channel of choice," says Woolnough.
While the broker value proposition – being able to offer choice and guidance – won't change, Woolnough says brokers should adapt by changing their service proposition. "Brokers have over the years built up a tremendous understanding of the industry, the lenders and the nuances of policy and product. I don't think consumers will ever lose the need for that type of service," he said.
"The question is whether that service will still be necessarily provided face-to-face.
Whether it is in an office or in a lounge room, or whether the broker themselves move their value proposition into a digital world. "Also, this prevalence of a DIY culture – rather than a 'you do it for me' but an 'I'd like to do it myself or let's do it together' approach – brokers will become in our [ING's] view, a validator or a financial coach. Brokers will become almost like a co-pilot for consumers."
Digital disruption may even present new opportunities for brokers, according to Woolnough, rather than threats. As the online world breeds accessibility and accessibility breeds choice, consumers may need brokers more than ever. "There may come a time where there is too much information and too much choice for the consumer. That pendulum might swing and they will be overwhelmed and need the broker more. They will look for, and truly value, the need to talk to a professional or a specialist. However, to get to that point, they will do so electronically or through technology."
This article originally appeared in Australian Broker 12.05 by Julia Corderoy.