Broker says this year has brought plenty of activity within his fringe metropolitan locale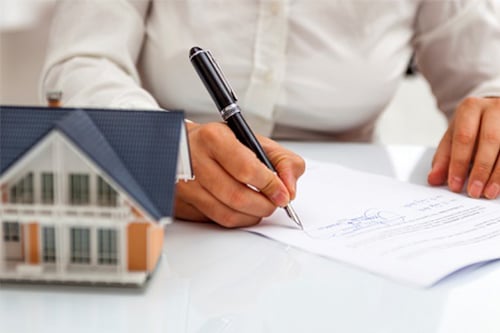 Paul Wright of MoneyQuest has been in the broking industry for 18 years. Despite the many changes that have occurred over this time, he says he has never worked so hard as what he has this year. MPA spoke with the Wollongong broker about his journey so far and how buyer activity is tracking in "The Gong."
From sporting goods to lending goods.
When Wright was growing up, he always envisioned himself running his own business. Originally, he wanted to own a sports store, but, instead, fate took him down a different path.
After working hard in the banking industry for many years he decided to jump the fence to broking in order to provide access to a wider range of options for his clients.
"Broking was definitely providing clients with more choice. You weren't restricted to just one lender's product and policy."
"It was also a better way to get referrals and build a network because you had more options."
He launched his career by joining forces with an established broker before setting up his own brand 12 months later.
In 2012 it was time for another change; Wright moving into Choice Home Loans before its subsequent merger with realestate.com.au. At this point, he decided to break away from Choice and settle with MoneyQuest instead.
"The managing director and founder were quite well known to me. I highly respected them and believed in what they were trying to achieve with the growth of their business."
Three career challenges.
When it comes to the greatest career challenges he has experienced, Wright say there are three in particular that stand out.
The first is one that businesses of all shapes and sizes experience – staffing.
"Getting the right bums on the right seats is always difficult."
Once you do find the right people, keeping them there for the long haul can also be difficult due to the changing nature of people's lives.
The second challenge relates to the reliance of the business on Wright – something that he says can become unsustainable over time.
"We've got a client base of well over 2,000 clients now. To be able to service 2,000 clients when everyone wants to see me just doesn't work. There's only so many hours in a day."
"The third challenge has definitely been the regulatory challenges. They've been a big impact because of resources," he says, explaining that over time he has had to employ more people in order to do the same job.
"A lot of the information we now have to capture and produce just takes a lot longer now than it used to."
"That means you need more people if you want to write the same amount of business."
Wright says he has partly managed this by offshoring some of the work involved.
Busier than ever before.
While recent regulatory changes have added to the workload, the pandemic has also meant even more business than before.
"There's been a lot of activity."
"I've been in this industry 18 years and I can tell you I've never worked so hard in my life."
He says the Wollongong market has been busy throughout the last few months.
"Probably the biggest increase has been in that first home buyer space with the first home loan deposit scheme."
"We've seen a good increase in that area – and we're starting to see some investors come back as well."
He says low interest rates have made property investment a more lucrative equation in The Gong.
"If you do the maths, the interest on a loan is far less than the rent being received, so you're now in a situation where people can buy investment properties and they're neutrally or positively geared in good areas."
"Typically, to get that outcome a few years ago, you'd have to buy in a smaller regional area or country area with potentially lower growth prospects."