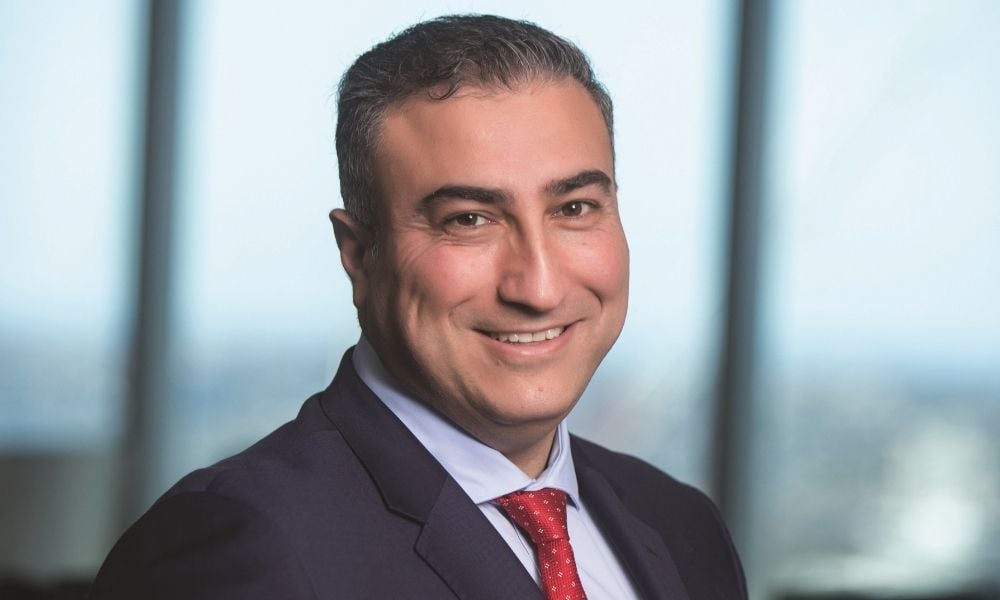 Pepper Money is to acquire 65% of Stratton Finance, the companies have announced.
The non-bank lender said on Monday it had executed binding agreements to acquire a 65% interest in Stratton Finance Pty Limited (Stratton) for $78 million.
The transaction values Stratton at $120 million on a debt free/cash free basis, with the 65% interest acquired by Pepper Money for $78 million in cash (subject to customary adjustments).
This would be partly funded from a draw down on Pepper Money's Corporate Debt Facility, and the remainder funded in cash held by Pepper Money.
Pepper Money and Stratton had also entered a Put and Call Option in relation to the remaining 35% stake in Stratton, exercisable from quarter one, CY2024, through to quarter one, CY2026, with a base price of $42 million.
This was indexed based on Stratton's performance in the period between completion of the acquisition of the 65% interest and the acquisition of the remaining 35%.
Read more: Pepper Money launches new near prime loan
The purchase price for the remaining 35% could be settled in cash or Pepper Money shares (or a combination of the two) at Pepper Money's election.
As one of Australia's leading online direct-to-consumer asset finance broking platforms, Stratton Finance has over 23 years' operating experience. Its strong brand recognition was built on trust and transparency.
With a head office in Melbourne, Stratton has a nationwide network offices and franchises. As of 1 September, the company employed 157 staff.
Stratton's Net Amount Financed (NAF) for financial year ending 30 June 2021 (FY2021) was $697.9 million, increasing from $544.2 million in FY2020. This represented growth of 28% year-on-year.
The acquisition would provide a range of strategic benefits to Pepper Money's shareholders, beyond the expected pro forma EBITDA contribution, forecast to be $12.5 million (pre-minority interest) in the year ending 30 June 2022, from Stratton. These include:
Delivering a new and immediate avenue for sustained incremental origination volume for Pepper Money's Asset Finance business.
Broadening Pepper Money's distribution footprint by leveraging Pepper Money's established infrastructure and shared service operations (operating efficiency).
Continuing to deepen Pepper Money's distribution base through Stratton's well established broker base and franchise network.
Growth opportunities by providing the Stratton network access to all Pepper Money's products across mortgages, personal loans and commercial real estate loans.
Access to Stratton's customer data and insights that will further enhance Pepper Money's product development pipeline.
Supporting efficiencies and cost synergies through vendor and other optimisation.
Pepper Money CEO Mario Rehayem (pictured) said the company's asset finance business, which started in CY2014, had grown organically reaching $3.9 billion in Assets Under Management (AUM) as at 31 March 2022.
As the "leading non-bank asset finance leader in Australia", he said Pepper Money is a "strong business that provides us with diversity of income and enhances our margins".
"Our acquisition of the 65% stake in Stratton will enable us to accelerate the growth of the Asset Finance business, by providing opportunities to grow our direct-to-consumer offerings and leverage Stratton's broad customer data to continue to develop innovative customer focused solutions," Rehayem said.
"Stratton is a business that is strongly aligned with Pepper Money's core values and its purpose-built technology already connects with Pepper Money's Asset Finance Solana platform, positioning us to continue to drive strong business growth".
He said Pepper Money would remain committed to the finance broker market and the company was excited about the opportunity to work closely with Stratton on "developing products and offerings to support a wider range of customers".
Read more: Non-bank lender Pepper Money on how it intends to grow post-IPO
Stratton Finance chair Rob Chaloner said the company's relationship with Pepper Money has "grown considerably" over recent years. Pepper Money is now Stratton's largest funder of auto and leisure assets.
"Our businesses share a similar culture with a strong focus on customer satisfaction. The acquisition announced today provides us with closer alignment with Pepper Money and its strong track record of product innovation which we will be able to integrate into our lending and technology capabilities to provide seamless customer experiences with enhanced choice and value", Chaloner said".
"We are excited about the vertical integration and growth opportunities that this partnership will bring."
With mortgage originations of $1.9 billion, increasing 54% on the March quarter of 2021, Pepper Money's strong performance over CY2021 continued into the first quarter of CY2022.
March CY2022 closed with assets under management of $13 billion, up 20% year-on-year. Pepper Money's Asset Finance business delivered quarter one originations of $0.7 billion, up 78% year-on-year, with March CY2022 closing AUM at $3.9 billion, up 39%.
Subject to approval from the Foreign Investment Review Board, and other customary conditions precedent, the acquisition is expected to be finalised in quarter three of CY2022.