The latest data shows 2020 was a year of new records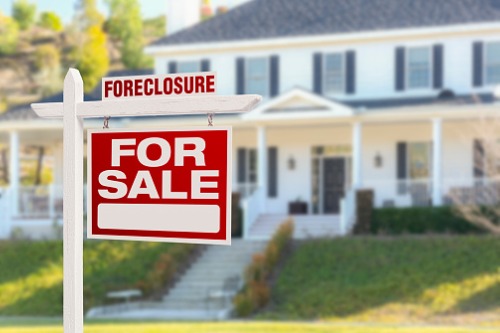 Data released on Monday has shown a record-breaking increase in the value of new housing commitments during the final month of 2020.
According to the ABS lending indicators for December 2020, the value of new owner-occupier loan commitments grew by 8.7% over the month to $19.9 billion - a whopping 38% increase since December 2019. The total value of new loan commitments for housing rose 8.6% to $26 billion during December 2020, seasonally adjusted, representing a 31.2% increase year on year.
ABS head of finance and wealth Amanda Seneviratne said loan commitments for existing dwellings represented more than half of December's growth in owner-occupier values while the construction of new dwellings accounted for 32%.
"The value of construction loan commitments grew 17.1% in December, more than doubling since the June implementation of the HomeBuilder grant," she said. "Federal and state government measures, such as HomeBuilder, and historically low interest rates are supporting ongoing growth in housing loan commitments."
Another notable high, was the number of first home buyer loan commitments, which, according to the ABS rose to 15,205 (seasonally adjusted) – up 56.6% on the number recorded in December 2019. According to the ABS, this was the highest level recorded since June 2009, when the first home buyer grant was temporarily tripled in response to the GFC.
Read more: First-home buyers are pouring back into the market
But home loan commitments aren't the only figures on the rise. According to CoreLogic's national home value index, the first month of 2021 saw an increase in housing values across every capital city and broad rest of state region, Darwin recording the highest monthly increase of 2.3%. Darwin also had the highest annual growth in prices, recording an 11.4% change since January 2020. Other high performers over the year included Canberra at 8.5%, Hobart at 6.8% and Adelaide at 6.5%, while Sydney posted a total 2% growth. Melbourne values remained 2.1% lower than January 2020 levels despite rising 0.4% last month and 2.1% over the past quarter.
Perhaps the standout figure was that of the country's regional areas. According to CoreLogic, the combined regional value grew a whopping 7.9% annually, while the combined capital value recorded just 1.7% growth.
Read more: Regional Victoria riding high
"Internal migration data shows more people are leaving Sydney and Melbourne for regional areas, resulting in a transition of activity from the metro regions to the outer fringe and regional markets," said CoreLogic's research director, Tim Lawless. "This demographic trend is further compounded by the demand shock of stalled overseas migration. As Melbourne and Sydney historically receive the vast majority of overseas migrants, these metro areas have been the hardest hit by this demand shock.
"Better housing affordability, an opportunity for a lifestyle upgrade and lower density housing options are other factors that might be contributing to this trend, along with the newfound popularity of remote working arrangements."