The central bank's loose monetary policy has resulted in record-low mortgage rates – and rising house prices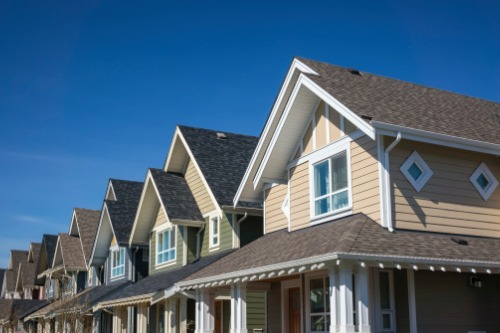 Property experts are predicting that the Reserve Bank of Australia's monetary policy will push house prices skyward this year and next.
In an effort to combat the economic fallout of the COVID-19 pandemic, the RBA slashed the cash rate to a record low of 0.1% late last year and flooded the system with cash. That move has driven record-low mortgage rates, which in turn have pushed house prices upward.
Property experts expect that upward pressure to continue, according to a new Reuters poll. The survey of 13 property analysts predicted that home prices would rise 5% in 2021. That's a reversal from the results of a September survey, which forecast a price decline of 2.8%.
The latest poll also forecast a further price gain of 5.3% in 2022, up from the 3.4% rise predicted in September.
"Easy monetary policy raises the borrowing capacity of cohorts who kept their jobs through lockdown, which substantially increases the total amount of debt that these cohorts can take on," ANZ economist Adelaide Timbrell told Reuters. "This is critical for an owner-occupier-led recovery."
Read more: Property prices rise while loan commitments soar
Seven out of 11 property analysts who answered an additional question said that loose monetary policy would stimulate the housing market and drive price gains.
Last month, the RBA acknowledged the risk of keeping interest rates low for an extended period of time. The central bank said a rate reduction of 100 basis points could drive real housing prices up 30% within three years.
On a regional level, the poll predicted that house prices in Sydney and Melbourne would rise between 4.7% and 5.1% this year and next. Prices in Brisbane, Adelaide and Perth were expected to rise between 5% and 8% this year and next.