Helen Avis of Specialist Mortgage on what it takes to be one of the industry's Top 100 Brokers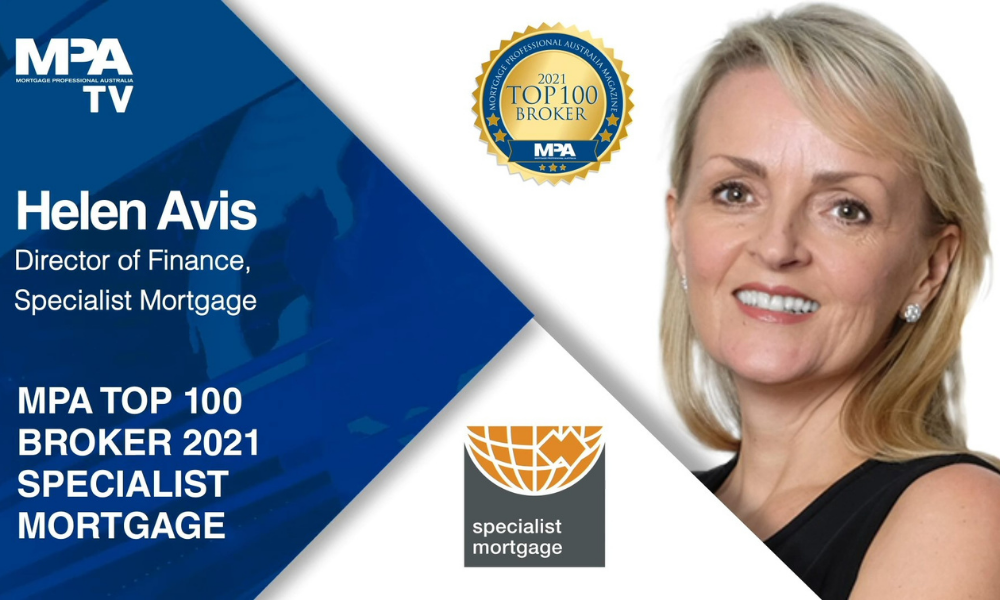 As one of the leading finance brokers in Australia, Helen Avis, director of finance at Specialist Mortgage (SMATS Group), is accustomed to recognition from prestigious industry bodies. Being included in Mortgage Professional Australia's list of Top 100 Brokers in 2021 is another accolade that she simply ascribes to hard work during a challenging year for both housing industry professionals and their clients.
In this interview, Avis talks about how the COVID-19 pandemic has resulted in an active market where incredibly high home price points are driven by huge demand for residential property. One factor behind this development, she said, is the large number of expatriates returning to Australia due to the pandemic and looking for houses to move into.
However, she has encountered delays in obtaining mortgage approvals because most of her clients live abroad. In some cases, it takes a month for banks to assess a client's loan application – a situation that Avis described as a logjam.
"There's a limited [number] of lenders that we can look at because a lot of the banks don't lend to people living overseas with foreign income. And because of that, the volume of the amount of loans that the banks have had to process, together with all the documents that they have to go through, takes a lot of time. And so the assessment time has completely blown out," she said.
Nevertheless, Avis was pleased to be included in the Top 100 Brokers list, saying that the award was a great way to recognise the work she had been doing for 20 years. Her professionalism is reflected in her clients' compliments for her outstanding job in advising about risks, providing investment insight and high-value offers, and being deeply knowledgeable of Australian expats' needs and circumstances.