The question is how deep it will be, expert says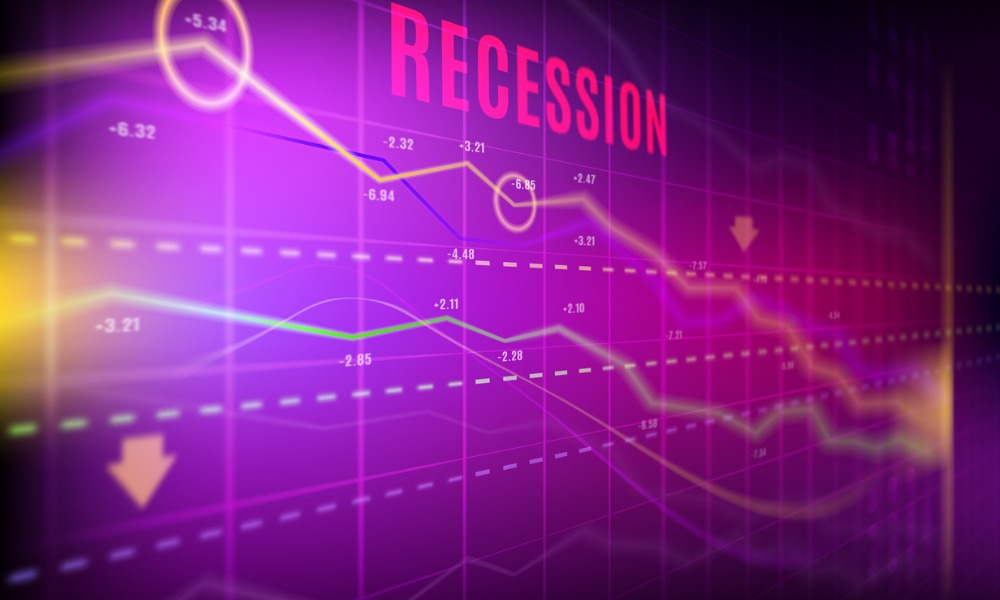 The recent interest rate hike and the likelihood of more to come suggest that Australia's recession is no longer a question of "if", but rather how deep it will be, according to a former Reserve Bank official.
Former RBA head of financial stability Jonathan Kearns, who is now the chief economist at Challenger, noted that the cash rate in Australia was significantly lower than in other countries with similar economic situations, indicating a need for higher rates, The Australian reported. He believes that a couple more rate rises, bringing the cash rate to 4.6%, are now firmly expected.
"At 3.85% our cash rate was significantly lower than in New Zealand, the US, UK and Canada, and it's not clear our economic situation was that different," Kearns told The Australian. "It feels like they realise they need to have rates higher."
This week's cash rate rise, the 12th hike in 13 months, tipped the rate to 4.1%.
Despite the challenges ahead, Reserve Bank Governor Philip Lowe remained confident that inflation could be tamed without causing a significant increase in unemployment. However, Kearns suggested that the narrowing path indicates a potential recession, and the depth of it remains uncertain.
Read next: Mortgage burden could hit record high
The rapid pace and scale of monetary policy tightening over the past year made it difficult to predict the impact on households, Kearns told The Australian. With high levels of household debt and borrowers facing interest rates exceeding their mortgage expectations, there may be an increase in mortgage delinquencies and forced home sales. While there will be a pick-up in arrears, Kearns pointed out that the starting point is relatively low.
KPMG's chief economist, Brendan Rynne, expects the economy to slow down in the second half of the year, and he believes that it won't take much to meet the technical definition of a recession. Despite debates over technicalities, Rynne told The Australian that the economy is projected to be weak, and households would likely feel the impact.
Tim Toohey, head of macroeconomics at Yarra Capital, criticised the Reserve Bank's decision to continue raising rates, arguing that it is already dragging down the economy. He told The Australian that the focus on unit labour costs as a justification for the hikes was "completely missing the point" and risks the economy unnecessarily. Toohey suggested a more cautious approach with spaced-out rate rises, taking into account workers' wages per hour.
Have something to say about this story? Let us know in the comments below.