New technology will speed up refinancing and could produce a 'unexpected windfall for the broking industry'.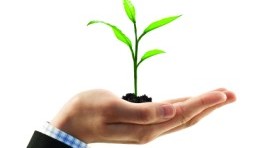 The PEXA system is being rolled out across Australia this year, and its CEO claimed it will produce an 'unexpected windfall for the broking industry'.
Already in NSW and Victoria, and in Queensland and WA by May, e-conveyancing is going to drastically change the homebuying process – a change on par with e-lodgement and cloud-based CRMs. It's directly relevant to mortgage brokers, insisted CEO Marcus Price, talking to MPA; "PEXA is going to make their transactions safer, faster and more efficient – that's the bottom line."
PEXA is an online workspace – Price compared it to a private Facebook page – where conveyancers, banks and, crucially, state land registries interact, without ever having to call each other or post a document. Digital interaction means transparent interaction. Price said: "We can show people complete visibility of what's going on, which will be critical for mortgage brokers so they can see what's going on with all of their settlements at any point in time."
Brokers will be given the tools to track the entire e-conveyancing process from the comfort of their desks, Price claimed, without having to be PEXA subscribers. So, how does e-conveyancing actually work?
Revolutionising financing
Refinancing will be transformed by e-conveyancing, claimed PEXA CEO Marcus Price.
"In the longer term, we can see a couple of things happening which will be in the brokers' interests. We see electronic mortgages becoming popular, and with e-conveyancing that means you can do refinancing very easily and efficiently and simply… refinance will become a much higher velocity product and make it much easier for people to shift providers."
PEXA already allows refinancing, providing both banks are PEXA subscribers.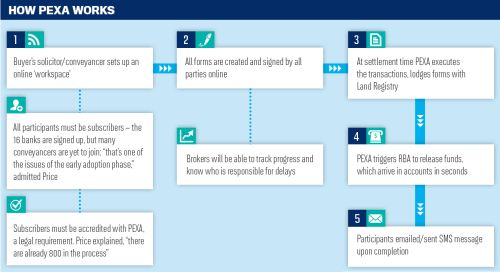 As PEXA enables all interaction to be done electronically, many of the hurdles that put people off refinancing will disappear, making it easier for brokers to address their clients' refinancing needs.
Related articles:
Shopfronts still hold their place in tech age
Are your commission arrangements crumbling your credibility?\
Don't sell your trailbook short