Needing the right mix of mental exercise and working with people, Boss Money founder Tom Uhlich entered broking after several years as an accountant – and has not looked back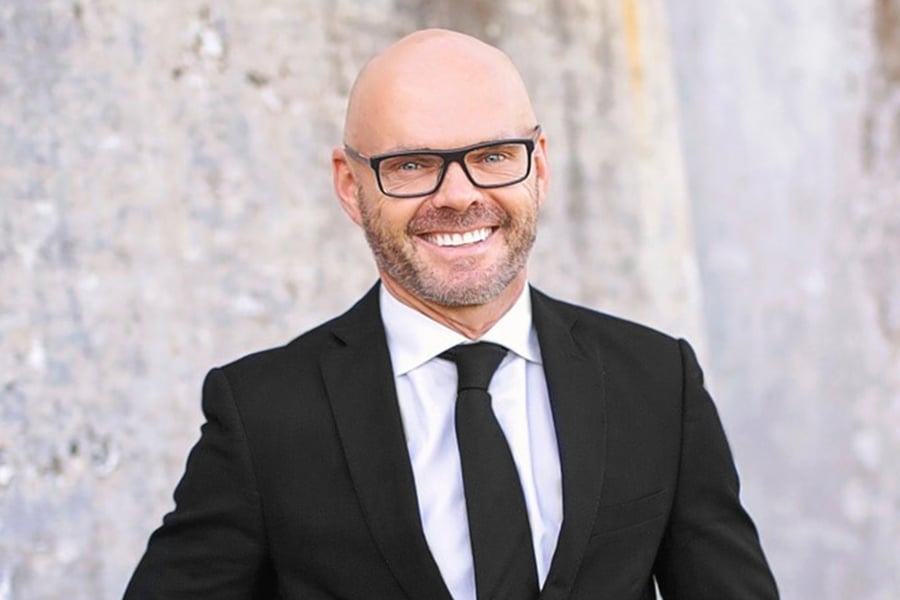 It wasn't a straight road towards mortgage broking for Brisbane-based Boss Money founder Tom Uhlich. But after working in a variety of different roles in his early career, he became a broker 17 years ago and has followed this path ever since.
When he started out as a qualified accountant, Uhlich says he found the job boring, and after five years he moved to London, where he spent another eight years as a live accountant to stockbrokers at J.P. Morgan. He later came back to Sydney to work as an operations manager at Challenger, before moving to Aussie Home Loans as a strategy analyst.
But then, knowing that he wanted to run his own business, Uhlich headed to Brisbane and a completely new career: designing and importing furniture. He ran two stores until he felt pulled back to his love of numbers.
"After two years, I closed both retail shops and wanted to go back to my passion of numbers, but to something that also involved people," he says. "I love both, but neither at 100%; I needed a mix."
The Queensland state manager at Aussie suggested broking to Uhlich.
"With nothing to lose, I took the leap," Uhlich says. He then spent another 11 years at Aussie operating two franchises, which regularly placed in the top five of the group's franchises nationally.
In 2016 he decided to take his experience and set up his own brokerage, and that's when Boss Money was founded.
Uhlich says what he loves about broking is the challenge.
"Whether it's working out which bank will approve the client's loan, which has so many variables, or pushing the banks to get approval; developing strategies to help clients pay off their loans faster; [dealing with] complex self-employed and company/trust structures with many different personalities thrown in – it just makes me buzz," he says.
With a background in accounting, Uhlich's customer base is largely made up of self-employed borrowers, and companies and trusts with complex loan structures.
Taking a unique approach to staff, he employs around 30 regular Airtaskers who he uses for everything from graphic design to database management to photography; he also has one team member who provides administrative support.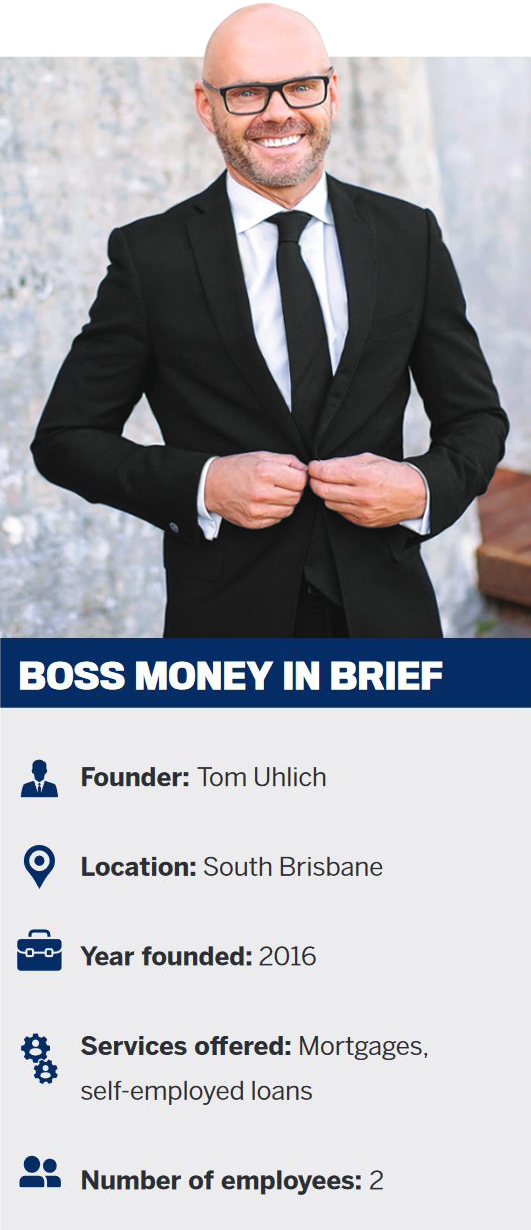 When it comes to bringing in new leads, Uhlich says 85% come to the brokerage through existing clients and social media.
"I was an early adopter of social media via Facebook and Instagram back in 2010, and for the first three weeks I never got one lead," he says. "Now I get five to six leads per month, and it's free marketing."
Aside from huge growth in social media use, the market has changed a lot since Uhlich started out 17 years ago. He says he used to do no-doc loans, but it's great to see more regulation now because it pushes out bad brokers and the industry is becoming much more respected.
"If the client had a 30% deposit, they basically signed a form and got the loan. No income verification," he says.
There are still challenges in the industry, though, and while the mortgage market is very resilient, Uhlich says there may be stress when the final mortgage holidays come to an end in March and JobKeeper stops.
With employment still a concern for a lot of Australians, as well as the recent Northern Beaches outbreak in Sydney, the next few months remain uncertain.
"The fear is that there could be a second and third wave and more lockdowns, which could slow the property and mortgage market," Uhlich says.
"I'm hoping that a vaccine is rolled out, confidence lifts, employment grows, and the property market becomes solid."
Uhlich recently stepped back from the business after his mother passed away, but he returned at the start of 2020. As he looks forward into 2021, he plans to consolidate his business and take Boss Money across the line of $100m in settlements.
"I'm hoping to continue helping until I leave this earth; there are still so many more to help," he says.