Refinancing saw a drastic upswing in 2020 – but what will this year have in store for brokers? Bank of Queensland's Kathy Cummings gives MPA her insights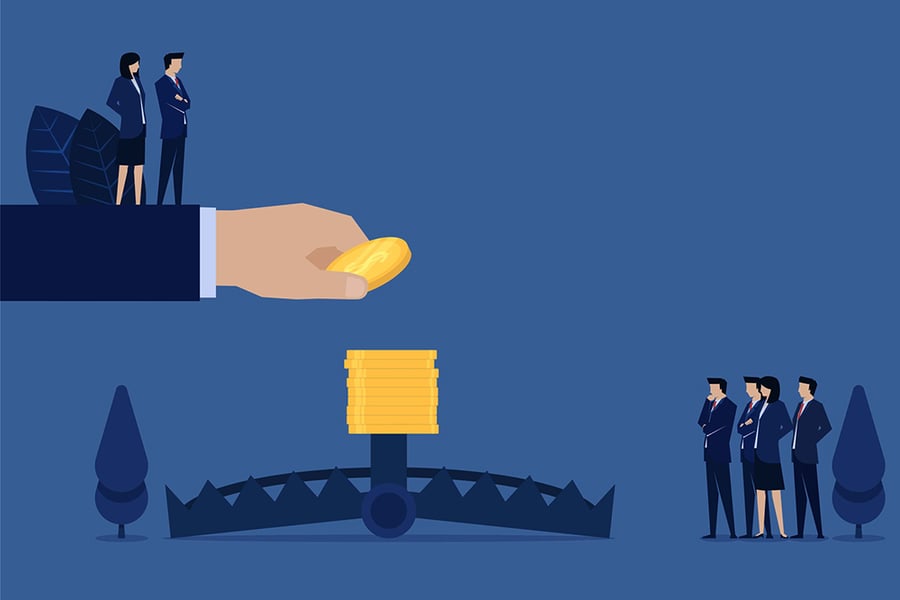 In the wake of 2020's COVID-19 pandemic, brokers around the country found themselves confronted with all manner of refinancing requests as economic uncertainty prompted borrowers to reassess their existing home loan arrangements. It was a daunting period for many, but for brokers it also represented an opportunity to put their best foot forward when it came to customer service and clearly demonstrate the role they play in the current home loan environment.
But what will 2021 be like? Should brokers expect more of the same, or will there be a cooling in this space as Australia gradu-ally wrestles COVID-19 back under control? Kathy Cummings, general manager – broker at Bank of Queensland, believes that while COVID-19 had a significant role to play in the shift towards refinancing, this borrower trend was also driven by a variety of other factors.
"We saw a significant uplift in refi-nance activity in 2020, which resulted in a shift in our acquisition mix towards this segment," says Cummings. "That's certainly aligned with broader industry trends, and COVID-19 was a driving force, but I actually think it's more nuanced than that."
Cummings points to recent research from RFi Group, which focuses on borrowers who refinanced in the last 12 months.
"The research showed us the most common reason borrowers switched banks was to access lower interest rates, often with a view to decreasing their monthly loan repay-ments," Cummings explains. "Certainly that makes sense in the context of COVID-19; customers were responding to the associated economic uncertainty by seeking to free up additional funds in their budget."
But there were other findings as well, she points out.
"The same research revealed that other drivers for refinancing were the advice provided by brokers, and borrower dissatis-faction with their original lender," Cummings says. "I think it really illustrates the signif-icance of the broker-customer relation-ship and the need for lenders to prioritise providing exceptional support to customers and brokers alike. It's not just about onboarding the borrower; it's about being part of the whole home lending journey."
Cummings expects to see a continuing emphasis on refinancing among existing borrowers in 2021. Brokers will need to be prepared, and to establish contacts within their lending network in order to prepare.
"The biggest heights for refinancing were in the middle of 2020, and we've certainly seen it shrink a bit since then," she says. "But COVID-19 still remains an uncertain factor, and at least some of the government stimulus measures are expected to taper off in the first half of this year. So I think we can be reasonably confident that borrowers will be keeping a close eye on ways to save on their repayments. We want to work with brokers to ensure they're prepared to support those borrowers."

Accordingly, BOQ has put a variety of measures in place for borrowers who are looking to refinance, including cash-back offers and fixed rate loans for eligible borrowers. Cummings notes that these have been designed with maintaining SLAs in mind. While it has an offer on the market, BOQ actively monitors and manages it application volumes to ensure these service levels are maintained.

BOQ REFINANCING OFFERS

Bank of Queensland has a range of competitive solutions to support customers' varied home lending needs. Borrowers who make the switch to BOQ can earn $3,000 cash back on new and eligible applications submitted by Friday, 26 February 2021 (inclusive), where the loan settles on or before Friday, 28 May 2021. A minimum loan amount of $250,000 and maximum loan-to-value ratio of 80% applies. BOQ is also offering attractive fixed rates starting from 1.99% per annum for customers refinancing or looking to purchase their first or next home.

While price will always be a significant consideration, maintaining consistent service levels and an efficient time to decision is critical to delivering quality home lending experiences for brokers and customers alike," Cummings says. "So before launching a new home lending offer, BOQ critically assesses its end-to-end resourcing to determine whether an uplift in application volume can be supported while also upholding the level of service brokers and customers expect and deserve."

Cummings sees this as another way that BOQ both fosters and maintains open and productive partnerships across its trusted network of brokers.

ABOUT BOQ BROKER

---------------------

Bank of Queensland (BOQ) is one of Australia's leading regional banks. Over the past 12 months, the bank has invested in reinvigorating its third party proposition under the leadership of Kathy Cummings, who came on board as general manager, BOQ Broker, in January 2020.

From simplifying their product offering, processes and procedures to launching a secure broker portal, the BOQ Broker team have already undergone a significant transformation, and they are far from finished, with plenty of exciting enhancements still in the pipeline.

With an ambition to be the regional bank of choice for brokers and customers, BOQ is focused on making it as simple and convenient as possible for brokers to partner with the bank to provide exceptional home lending experiences, whether a customer is looking to buy their first home, their next home or to refinance.

"Another thing we do to facilitate this connection is have direct contact between brokers and credit managers," says Cummings. "We feel it creates opportunities for both parties to discuss aspects of an application that might require clarification or amend-ment, which supports a more efficient deci-sion process."
So on that front, what do brokers need to know about lodging refinancing – or new loan – applications with BOQ? Information is key, says Cummings.
"In line with recent regulatory changes, before submitting an application to a lender, brokers need to ensure their recommendation is in the customer's best interest. From there, if we want a really seamless and efficient application process, we need as much relevant information as possible from the outset," she says. "Lenders are keen to help prospective borrowers, but to do this, we need to understand the full picture of their financial position."
In particular, Cummings says brokers should ensure they:
order an upfront valuation
provide the lender with all mandatory supporting documents
accurately review and verify the customer's bank statements
include comprehensive notes that explain the loan purpose, funding position and any other pertinent details not otherwise captured by the application
Additionally, Cummings notes, where the outcome is not an approval, these conversa-tions and details provide the broker with a clear picture of the bank's rationale, which in turn enables more effective communication with their client, particularly when it comes to future applications. Cummings says BOQ customers also have access through their brokers to a dedicated broker support team who can assist with enquiries throughout the life of a customer's loan.
"I think it's really important for brokers to be aware that we're very much here throughout the process," she says. "BOQ is committed to partnering with brokers to provide exceptional support to their customers throughout the lending journey."
Cummings points to an initiative intro-duced by the bank in December 2020 to provide brokers with loan maturity notifica-tions. Designed to alert brokers to customer milestones, such as the expiry of a fixed rate term, these notifications also include the type of loan, the loan maturity date, and the new interest rate the customer is scheduled to roll over to, as well as providing a direct link to the Secure Broker Portal where the broker can submit and track a retention pricing request.
"Brokers have responded really positively to the loan maturity notifications," says Cummings. "It gives them the opportunity to proactively connect with customers ahead of key milestones. That gives them a better picture of the customer's circumstances and what they'd like to do next."
Given the connection between high-quality service and customer retention, Cummings is also quietly confident that this will lead to better customer retention for both brokers and BOQ in the long run.
"We want to be the regional bank of choice for brokers and customers," says Cummings. "We know that to earn that title, we need to make it as easy as possible for brokers to provide exceptional support to their customers at every stage of the lending process, and that is absolutely our focus."