Find out who has been selected in this year's shortlist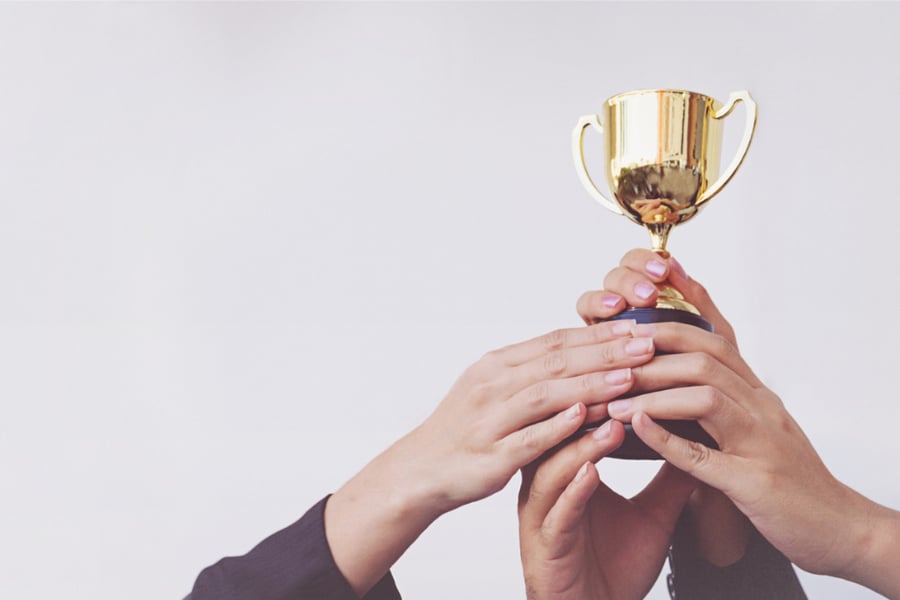 It's the time of the year when brokers come out to celebrate the achievements of the industry – and what a journey the last 12 months has been.
The 19th annual Australian Mortgage Awards will celebrate excellence in the world of broking, aggregation and lending at a time when the industry – and indeed the world, has shifted dramatically.
Read on to find out who made the shortlist for 2020.
Broker Awards
Andrew Soo, GM Capital Solutions
Barry Thatcher, Thatcher Finance
Daniel Green, Green Finance Group
George Karam, BF Money
Greg Pierlot, The 500 Group
John Encina, Experity Capital
John Lucci, Loan Market
Melissa Aschroft, AAA Mortgages
FBAA Broker of the Year – Independent
Alex (Aleksandar) Veljancevski, Eventus Financial
Barry Thatcher, Thatcher Finance
Daniel Berti, Berti Financial
Daniel Dusevic, Experity Capital
Fane Levy, Shore Financial
Holly Bundy, Bundy Financial Services
Josh Bartlett, Mortgage Advice Bureau
Josh Egan, Astute Melbourne City South and Gippsland
Kris Menon, Origin Finance
Stephen McClatchie, Loans Australia
Pepper Money Broker of the Year – Specialist Lending
Daniel Green, Green Finance Group
Darin Hindmarsh, Intellichoice
Jonathan Preston, Home Loan Experts
Mhairi MacLeod, Astute Ability Group
Michael Hughson, Arthurmac
Mitchell Boulden, Jennings Mortgages
Penny Huyan, Goldenwater Finance Group
Ray Ethell, Non Conforming Loans
Broker of the Year – Productivity
Adam Burstein, Nuage Finance
Daniel Green, Green Finance Group
Josh Bartlett, Mortgage Advice Bureau
Joshua Trevitt, JT Home Loans
Prakash Rai, Home Loan Experts
Robert Simpson, Loan Market
Stephen McClatchie, Loans Australia
Vicky Nikova, Aqua Financial Services
Vivienne Than, Home Loan Experts
Broker of the Year – Regional
Joshua Trevitt, JT Home Loans
Kaia Hunter, Mortgage Choice Buderim
Mhairi MacLeod, Astute Ability Group
Paddy O'Sullivan, Mortgage Choice Nowra
Paul Wright, MoneyQuest Wollongong
Robert Simpson, Loan Market
MFAA Young Gun of the Year – Franchise
Brian Lowe, Aussie Home Loans Taigum
Jonathan Lee, Mortgage Choice Williamstown
Katie Dowton, Mortgage Choice
Radenka Subotic, MoneyQuest
Robert Simpson, Loan Market
Adelaide Bank Young Gun of the Year – Independent
Andrew Loucas, Loan Base
Asad Rizvi, Riz Finance
Duncan Ahlin, Real Estate Investment Finance
Evelyn Clark, Accession Finance
Gareth Couper, Think Big Financial Group
Mohit Lal Pradhan, Home Loan Experts
Taila Sullivan, Indigo Finance
Thomas Morison, Smartmove Professional Mortgage Advisors
Yianni Pazios, Aspire Lending
Brokerage Awards
Brokerage of the Year – Diversification
Astute Melbourne City South and Gippsland
Experity Capital
Finance Made Easy
Infinity Group Australia
Real Estate Investment Finance
Shore Financial
TM Finance Group
Brokerage of the Year (1-5 staff)
Astute Ability Group
Atelier Wealth
Birdie Wealth
IFA Mortgages & Finance
Mortgage Advice Bureau Melbourne
Premier Financial Advocates
Thatcher Finance
Zippy Financial Group
Brokerage of the Year (6-20 staff)
BF Money
Empower Wealth Mortgage Advisory
Experity Capital
Green Finance Group
Infinity Group Australia
Loan Market One Network Broking
Loans Australia
Mortgage Pros
Peasy
Time Home Loans
CBA Brokerage of the Year (>20 staff)
Home Loan Experts
Oxygen Home Loans
RateOne
Redrock Group
Shore Financial
Smartmove Professional Mortgage Advisors
The Australian Lending & Investment Centre
Brokerage of the Year – Regional
Astute Ability Group
Astute Gippsland
Go Mortgage
MoneyQuest Wollongong
Mortgage Choice Erina
Mortgage Choice Nowra
NextGen.Net New Brokerage of the Year
Ding Financial
Experity Capital
Numero Uno Finance
Ortus Financial
Premier Financial Advocates
Red10 Finance
BOQ Brokers Best Customer Service from an Individual Office
Berti Financial
Mortgage Choice Ormeau
No Fuss Home Loans
Numero Uno Finance
Rise High Financial Solutions
Shore Financial
Smartmove Professional Mortgage Advisors
Time Home Loans
Your Finance Adviser
Zippy Financial Group
Most Effective Digital Strategy – Brokerage
Birdie Wealth
Empower Wealth Mortgage Advisory
Infinity Group Australia
Loan Base
Shore Financial
XIN Mortgage
Zippy Financial Group
BDM Awards
Bankwest Best Aggregator BDM
Chris Patsouras, Finsure Finance & Insurance
Heather Gallagher, Outsource Financial
Justine Hockley, Connective
Paul Gollan, Finsure Finance & Insurance
Peter Bryant, Vow Financial
Tracey Najjar, Centrepoint Alliance Lending
Zoe Uyen, Aussie Home Loans
Best Major Bank BDM
Blake Hauber, Westpac
Blake McLucas, ANZ
Edmund Stewart-Mole, Westpac
Julianne Brown, CBA
Lesley Klaege, ANZ
Linda Oates, NAB
Natalie McCullough, CBA
Sam Tang, Westpac
Best Non-Major Bank BDM
Andy Zhao, Bankwest
Anita Fung, Bankwest
Clem Marcocci, ING
Dylan Cole, Bank Of Melbourne
Grace Munro, MyState Bank
John Loukadellis, Macquarie
Omar Moussa, St George Bank
Ross Fitzgerald, ING
Sally Breeze, MyState Bank
Tes Anderson, Bankwest
Mortgage Choice Best Non-Bank BDM
Alastair McCosh, Resimac
Belinda Gray, Bluestone
Drew Clegg, Pepper Money
Glen Gillespie, Better Mortgage Management
Jessica Pringle, Pepper Money
John Maxwell, Victorian Mortgage Group
Matthew Hall, Liberty
Nicole Evans, Wisr
Surinder Agnihotri, Australian Business Credit
Lender Awards
Bank of the Year
ANZ
Bankwest
CBA
ING
Macquarie
National Australia Bank
St.George Banking Group
Westpac
Non-Bank of the Year
Firstmac
Heartland Seniors Finance
La Trobe Financial
Liberty
Mortgage Ezy
Newcastle Permanent Building Society
Pepper Money
Resimac
Loan Services Team of the Year
Bankwest
Better Choice Home Loans
CBA
ING
Macquarie
Most Effective Digital Strategy – Lender
Bankwest
Heartland Seniors Finance
MyState Bank
Pepper Money
Resimac
St.George Banking Group
Westpac
Fintech Lender of the Year