The new Smartline CEO reflects on his tenure at CBA and his vision for the future of broking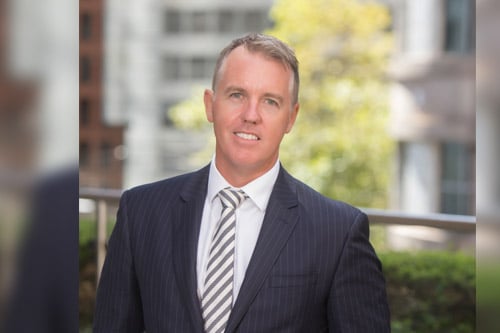 "I think I've got a lot to offer on this side of the fence to support the industry through this chapter," he says. "I'm excited about being able to work with a team of people who are genuinely passionate about growing this business and delivering on the standards that we've set ourselves."
The past informs the present
It may be a challenging time to be the head of a leading franchise group, but it's probably not going to be as stressful as being a top manager in the biggest bank's home loans department.
CBA hasn't always seen eye to eye with brokers this past year, particularly when it introduced stricter accreditation standards requiring a certain level of education and face-to-face experience writing residential loans.
CBA has made a number of other changes as well, including a restructuring of its volume-based service model for brokers, reducing it to just two tiers; eliminating its SMSF and reverse mortgage products; and continuing to focus on its proprietary lending channel, which accounted for 63% of its home loan flows in 2H18.
Boer reflected on the new accreditation requirements at an MPA roundtable in February, where he acknowledged that he knew he hadn't been popular among brokers for taking that position.
During our recent interview in October, Boer said he wouldn't call the bank's changes controversial, nor did they play any part in his decision to resign.
"The strategy that the CBA is putting forward is absolutely the right strategy," he says. "You can question some of the executional processes, and maybe they can be done a little bit better, but fundamentally supporting and raising professional standards is the right thing to be doing."
"The feedback I had from the industry was [that CBA had] been applauded and supported by the associations and the aggregators themselves. And I think in time the other lenders will follow suit. In fact, we've already started to see that."
After navigating bank bureaucracy at CBA and ANZ for three decades, Boer has a deep understanding of how decisions are made and executed in those environments. In today's climate, having any insight on how things work inside the bank is a huge advantage.
Since joining Smartline in August, Boer's spent the last few months getting to know the team, listening to franchisees, and learning the company's processes and systems. "It's been a steep learning curve," he says. "It's a smaller business, so the infrastructure, support and how we get things done is different."
Now he says he's finally getting to the point where he can ask, "What does the future look like and what are the changes that we need to make to get the most out of the opportunities that present themselves in this very difficult environment?"
What he says brokers want to know is how the franchise is going to make their jobs easier and provide them with more support, especially as lending conditions tighten and compliance increases.
"Smartline has a fantastic track record in this area. [But] we need to do more than we have to ensure that we stay ahead of that curve, because the expectations are increasing every day. We're very much focused on investing in that area," he says.
Some of his other priorities include helping franchisees remain and become more productive; preserving the teamwork and family-oriented Smartline culture "because it's a core competitive advantage"; and utilising REA Group's digital, recruitment, and reporting and analytics capabilities to aid Smartline brokers.
The real estate listing giant acquired an 80.3% stake in Smartline in June 2017, complementing its own distribution through realestate.com.au Home Loans. At the time, the group said the acquisition would give it greater scale and capability for the long term. With 17 million hits per month on its property searches, Boer says there's a huge opportunity to connect the online consumer experience with the homebuying process.
"The question is: will there be integration with REA and Smartline? At some point in time," he says. "I'm looking to leverage more of the support behind the scenes; the best of REA to help enhance the Smartline proposition."
While one of those future outcomes presumably could be leads for brokers, Boer is not convinced that they are the panacea.
"It's really about having an efficient business practice, efficient processes and having the right support and risk management behind the scenes to ensure that we're delivering on all those expectations. That's why the investment in the systems and the platform is so critical."
Setting up for the future
Boer says in his experience at CBA he never saw any evidence to suggest there was a systemic problem with broker-submitted loan applications, or that a huge shift or change in the industry structure was needed.
"My greatest personal fear is that we end up in a world where changes are being recommended and the proposed solution is far more severe than the reality and the truth of what's actually happening," he says.
While he realises that there are still areas for improvement in the mortgage industry – and the emphasis on continuing to boost professionalism and good consumer outcomes is welcome – he's concerned that whatever is recommended could go too far.
"At the end of the day, I think the industry has certainly moved a long way from where it was," he says, pointing to the high levels of customer advocacy and usage of the channel as proof.
Boer believes the Combined Industry Forum and the process of self-regulation is the best way to navigate the changes ahead.
"That's the right solution to address the issues that are being called out. To do anything more would be potentially disastrous for the industry, and I don't think that's in Australia's interests."