However, FBAA urges borrowers not to spend all their windfall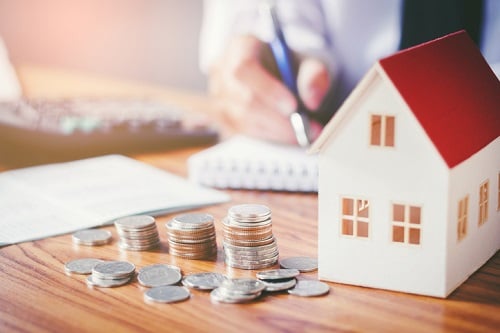 In an unprecedented move, the Reserve Bank of Australia (RBA) has cut the nation's official cash rate for a second consecutive month to bring it down to a new record low of 1.00%.
And with this historic move, comes the inevitable question: will mortgages be more affordable?
According to Mortgage Choice, if lenders pass the cut in full, the average Australian mortgage holder with a $545,000 home loan could save approximately $220 per month.
"When the Bank made the first cut in nearly three years last month, it spurred half of the lenders on our panel to pass on the savings in full to their borrowers. However, it remains to be seen whether they take the same approach this time around," Mortgage Choice chief executive officer Susan Mitchell said.
She added: "This cashflow relief may present borrowers with opportunities to make additional home loan repayments, the potential to make extra contributions to their superannuation, or the potential to explore other investment opportunities to achieve their financial goals."
"Of course, it goes without saying that consumers should consult expert advice from their mortgage broker to help them with these decisions."
Time to get ahead
RateCity.com.au research director Sally Tindall said that while the RBA and the treasurer have made it "abundantly clear" that they want the rate cuts passed on to mortgage holders, banks get "jammed between the competing interests of borrowers, depositors and profit margins."
"The reality is, a lot of variable rate customers might find they get short-changed by their bank on the back of today's cut," Tindall said. "Call your bank and find out what they intend to do. If you're an owner-occupier paying down your debt, and you're on a rate higher than 3.50% after this cut, you might not be getting value for money."
Based on RateCut's analysis, whether the cut is passed in full or not, it will be an opportunity for some borrowers to get ahead on their loans. Average mortgage holders on a rate of 3.5% who put $58 back into their loan every month could save nearly $15,000 in interest and scrape 1 year and 7 months off a 30-year home loan.
Don't spend it all
According to Mitchell, with many great home loan options available at the moment, borrowers who failed to benefit from last month's rate cut should consider speaking to their mortgage brokers because now might be the best time for them to refinance their loan.
"For those looking to take steps towards buying their first home, now is a fantastic time to take advantage of record low interest rates. I would encourage first time buyers to speak to their local mortgage broker to learn what their borrowing power is and what home loan options are available to them," Mitchell added.
FBAA managing director Peter White, however, has urged borrowers not to spend all the extra cash as the RBA admits of its concern on the weakening job market, economic growth and risks to the global economy.
"The banks need to pass this rate cut on in full and I would urge borrowers to pay some of their debt down by maintaining their repayments at the levels before the June rate cut," White said.
"I understand the need for consumer spending to boost the economy, but I also respect the need for Australians to increase their net wealth position and provide some safeguards in an economy which still has some downside."