The CEO says the Top 10 brokerage overcame the pandemic through strategic online engagement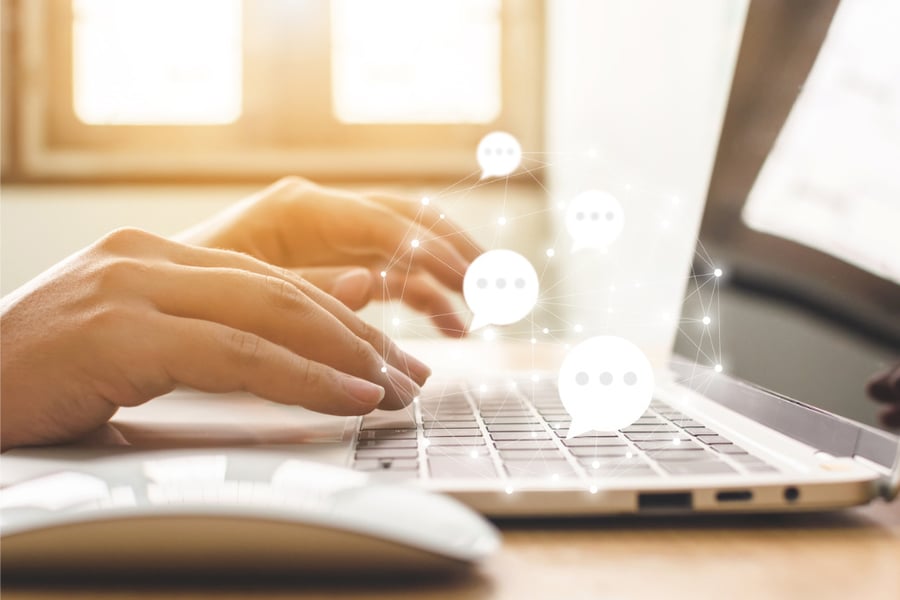 Top 10 brokerage Shore Financial lost momentum when the pandemic first hit, says CEO Theo Chambers. It soon pivoted by using COVID-19 related content to engage with new audiences – a tactic that saw online engagement soar to new heights. MPA spoke with Chambers about the ways Shore Financial transitioned during the pandemic and why brokers should be ready for the opportunities ahead.
The power of COVID related content
When the pandemic started to cause a level of economic uncertainty unseen in Australia for quite some time, Shore Financial found itself at a turning point.
"When COVID first hit we lost momentum with 50-60% of our pre-approved clients being close to $1b in loan values."
"However, we pivoted by changing all our online digital ads to be focused on refinancing and we used COVID related content to engage with new audiences."
This change in tactic had a twofold effect.
Firstly, the firm achieved a record high when it came to online engagement.
"People were obviously spending more time at home but also more focused on COVID related content – and especially any offers to try save to money through tough times."
Secondly, the level of refinance activity spurred on by the campaign generated significant gains.
"The increase in refinances from all this activity almost outweighed the loss in pre-approvals and lack of sale transactions."
Another focus was on existing clients; the team working hard to support those in hardship.
"Our relationships with existing clients that reached out to pause repayments were nurtured and further developed."
"Our clients appreciate and recognise when a broker is clearly doing a service to help someone."
Job security in uncertain times
In an environment where countless Australians either lost their jobs or had their hours and wages reduced, Shore Financial was able to offer continued job security to its staff.
"Our team, without question, has grown stronger together, with staff being more appreciative of their job security during times like this."
"Countless businesses in countless industries cut working hours and wages ahead of when actually required, if required at all, and this caused angst from staff members."
"Being the business that didn't do this created appreciation and respect from staff which improves their work ethic and level of output."
New efficiencies were created when the team transitioned to a work-from home environment, and changes in processes enabled greater flexibility and the ability to embrace new systems.
"We also used the remote working arrangements as an opportunity to test new ways of operating our business online and have changed a lot of our processes, not only from a client prospective but even from a management and internal perspective."
He says while the transition was a positive one, the team also appreciated the business culture and office environment once they returned.
The opportunities for brokers
When it comes to lead generation and customer retention during these uncertain times, Chambers gives the following advice.
"During times of economic downturn and uncertainty, there can be a record amount of activity – just like we saw in the GFC."
"Smart money and strategic investors also come into the market and see opportunity during times like these as they would rather buy property during a downturn rather than a booming market."
Broker-business owners need to recognise the changes that are happening in the marketplace and think about ways to target new audiences.
"Consumers probably have more time on their hands at present and are most likely spending more time online, reading and learning new topics of interest."
"Businesses need to think how they can get in front of these consumers strategically without being perceived as marketing."
"The new generation online don't like being cold called or marketed to in any way."
"Educating consumers for free by offering interesting content or material which is relevant to their personal situation is the best way to engage someone and build a new relationship."