For two leading brokers, continually tweaking the business made all the difference.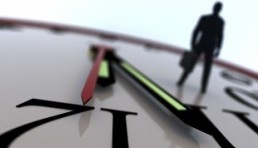 For two leading brokers, continually tweaking the business made all the difference.
What takes you from good broker to leading broker? Work ethic, excellent contacts and a passion for the job all certainly matter, but sometimes it's the small and somewhat eccentric brokerage practices – the staff trips and banana smoothies – that can make all the difference but, sadly, are rarely talked about.
MPA
was invited to
Choice
Aggregation Services' Business Development Day, which brought leading brokers and Australian Mortgage Award winners Paul Wright and Justin Doobov together to talk about their individual business tips.
Choice
CEO
Stephen Moore
interviewed the two separately, as part of the aggregator's commitment to peer-to-peer development of its brokers.
Starting out
Wright's brokerage, Choice Home Loans Wollongong, and Doobov's brokerage, intelligent Finance, both started as typical one-man operations. Wright used his contacts at Commonwealth Bank, and Doobov left a partnership brokerage to go solo.
Wright quickly realised how a small extra investment of time could pay off, in building a reputation and getting leads. "One of the key things I identified early was that a lot of the brokers – and I think there's a lot doing it today – do the application with the client, and that's the only time they see them. But I, from day one, did the loan signing," he says.
Doobov had to contend with working, for the first few months, from his parents' garage. He found that a corporate approach to branding and correspondence reassured customers, but the real step-up came in getting an office, and using an unusual incentive to bring clients there. "I used to make a really good banana story … we created a drinks menu and said 'come to the office' – it was the middle of summer – 'I've got the best banana smoothie and you must try it'."
Efficiency
As you'd expect from two brokers at the top of their game, Wright and Doobov are supported by teams around them, although they're organised in quite a different way. Intelligent Finance concentrates on 'stripping out admin'; Doobov wants himself and his staff doing only what they're best at, and will hire extra staff if necessary to do the more menial jobs. The brokerage saves further time by using preformatted forms, and file storage that reflects the specific stage of the application.
Doobov also encourages staff to 'master' their jobs and teach their replacements as they're promoted up the chain. "Now we've got three or four levels through which the information gets passed down," he says. "It's like a tribal sort of thing … I've forgotten how to do things, I'm so far removed from them."
Wright, on the other hand, has an office where staff can share the workload. While he doesn't need to man the phones any more, he'll fix the photocopier if that's what needs to be done. He keeps his staff incentivised through annual trips and monthly drinks, and particularly emphasises the importance of paying attention to staff members' partners. His brokerage has developed a niche of sorts – property-portfolio building – and maintains it through close relationships with real estate agents, monthly and annual check-ups, as well as having an in-house financial planner. He advises brokers to have a referral relationship with a planner, to build trust, before inviting them into the brokerage.
Diversification: do you want fries with that?
Where these two brokers differ is in offering clients additional services. Paul Wright maintains you should raise the issue during initial meetings, which gives the client a reason to come back even if their loan doesn't progress. However, Justin Doobov is worried that too many options at an early stage can confuse the client and slow the application process; he prefers the 'do you want fries with that' post-settlement approach.