You don't need to be a tech guru to get the most out of your client database; you just need to know how to use it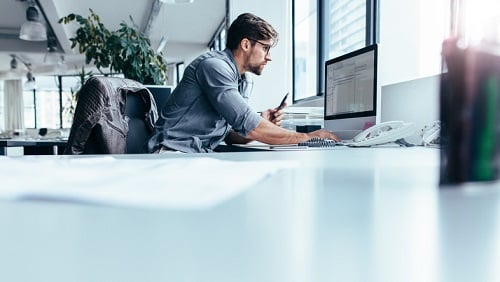 Every business goes through sales slumps at certain points of the year. Brokers are well aware of this, especially in today's climate where the market is cooling and lending policies continue to tighten up.
But there are ways to get out of a sales slump. It's all about what one does in those bleak moments that will set them apart from their competitors. One way to boost revenue is by creating social media strategies that generate leads at all times.
In an interview with MPA, iLEADS founder Emma Barr said creating 'lead magnets' – where content or information is offered up in exchange for a prospective client's contact information— and retargeting new and existing clients are two simple strategies brokers can implement.
"Building your client list or database at any time of the year is important; however, making sure that you have a great lead magnet that will attract new business for you during a tighter lending environment will help you get out of that sales slump," Barr said.
Ask a friend, avoid the weekends
According to Barr, lead magnets act as an exchange for people's information, and coming up with one that works doesn't have to be complicated or time-consuming. For instance, brokers can create a lead magnet based on one of the top 10 frequently asked questions their business receives. "Create something of value for your potential clients," she said.
Once that's done, brokers should design a simple social media marketing campaign to promote it. Every campaign will be slightly different, so having a clear directive on what prospective clients need to do to action the campaign is important. Barr suggests campaign newbies ask a friend or colleague to test it out before launch.
Barr also recommends avoiding launching a campaign on public holidays and over the weekends because social media platforms often get inundated with ads during those times. However she said the ideal launch time does depend on one's target audience and industry.
Create a lookalike
When it comes to offering something new to prospects and old clients, sometimes it can be as simple as giving an old product a new name, or creating a slightly different fee structure that could get them over the line.
"Every industry is different. Knowing what will be of value to your old clients is key in getting them to come on-board again," she said.
Facebook Pixel is one way brokers can retarget everyone who has visited their website in the last 180 days.
"If you can smooth out the sales rollercoaster within your business and make sure that no matter what time of the year it is you have consistent leads coming into your business, it will make for a much easier ride."