The skills she developed as a biomechanist strengthen her offering as broker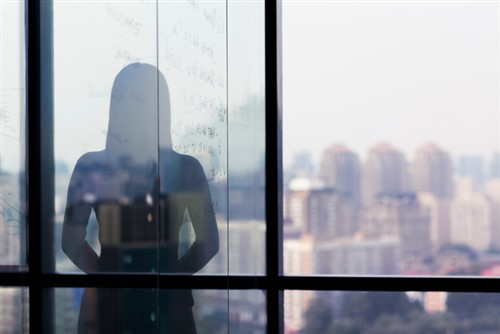 Dr. Lisa Bridgett came to mortgage broking via an unconventional path. A path that's not even remotely near finance nor banking.
After completing a Bachelor of Exercise and Sport Science and a Doctor of Philosophy in Biometrics degree, Dr. Bridgett worked closely with the Australian track and field Olympic team to help its elite long-jump athletes find an edge from a mechanical physics angle.
As a biomechanist, she toured with them during their preparation for the Sydney 2000 Olympics, spending hours collecting data, then analysing their technique and making recommendations to improve their performance.
"In biomechanics, the solution is developed through scientific analysis and the clearer the data and process is, the easier it is to achieve the result," Dr. Bridgett said.
Taking a leap
With a passion for property — combined with formal business qualification in project and business management, a great love for helping people and numbers — Dr. Bridgett, after years of helping Australia's elite long-jumpers, made a big career leap to mortgage broking.
She said her offering as a mortgage broker is strengthened by the many skills she developed as a biomechanist. The experience of having lectured many times at various universities in Sydney has been beneficial to her when she sits down with clients. She also operates well in the digital space as technology is central to biomechanics.
Dr. Bridgett has many high-net-worth clients and investors who demand logic and deep insights for their strategies. To provide them the best service, she uses digital tools such as Loan Market's Online Fact Find.
With the digital portal, her clients, despite working very long hours, can send information to her anytime at night. "When I wake, I have fresh insights straight from my clients to help me, help them," Dr. Bridgett said.
An integral team support
For her, a biomechanist plays an integral role in the make-up of an athlete's support team just as a broker to that of a home buyer or investor. "A good broker should work alongside a good conveyancer, buyers' agent, accountant, and financial planner in helping a client develop a comprehensive financial strategy," she said.
"Thankfully, I am surrounded by a great team of experts in these fields and together, we deliver a service that my clients benefit from and appreciate."
According to Loan Market NSW director Michael Karpathakis, Dr. Bridgett is "a prime example of a professional who had made a successful transition to mortgage broking."
"Lisa's successfully made the move from the world of science, building trust with some of Australia's best athletes, to building valuable relationships with clients through her exceptional people and analytical skills," he said.