Fintech startup director donates $250K to charity as he settles with ASX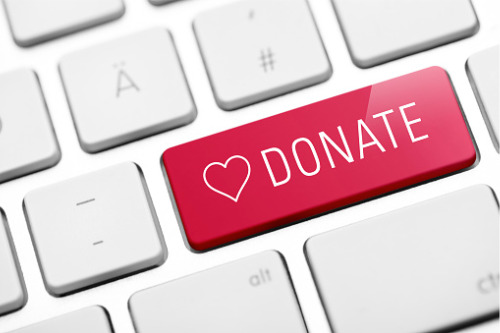 Fintech Douugh will shake up its board to fulfil its "corporate governance" responsibilities, and an entity owned by the parents of one of the company director will donate to charity $250,000 in profit they made from a non-compliant related-party share issuance.
The ASX-listed fintech startup has had its shares suspended since December for breaching the market's listing rules. It was permitted to restart trade on the exchange on Friday after the launch of a program to repair its compliance, according to a report by The Australian Financial Review.
Douugh incurred to ire of the Australian Securities Exchange by violating listing rules pertaining to the issue of shares to related parties in a recent share placement and in its backdoor listing transaction, AFR reported.
The ASX had investigated an entity linked to former Douugh director Salvatore Vallelonga and two entities connected to the parents of current director Bert Mondello, which it suspected were involved in a recent $12 million capital raising and an earlier $6 million raising. The probe found that Tyrrhenian Holdings, which is controlled by one of Mondello's parents, sold on-market the shares it was issued ahead of Douugh's listing, realising a profit of $252,291.
While the transactions weren't illegal, ASX listing rules require companies gain shareholder approval before issuing stock to related parties. Tyrrhenian Holdings will donate the profit to five charities – including Centrepoint Church, Breast Cancer Care WA, Aquinas College Foundation, Better Life Foundation WA and the Toybox International Charitable Fund – before the end of March.
Read more: 86 400 CEO slams claim that acquisition is bad for competition
Douugh denied any intentional funny business, saying in a statement to the ASX that the issue was caused by an "unintentional administrative oversight" and the shares were "inadvertently" issued to related parties without approval. The startup said it would enter share cancellation agreements to eliminate any leftover shares issued without approval.
Douugh will now require directors to check registers of recipients for capital raising to guarantee that no related parties are getting shares without approval, AFR reported. The fintech also said it was considering the appointment of new directors to "ensure the appropriate mix of qualifications, experience and expertise" on its board to "amongst other things, assist the board in fulfilling its corporate governance and ASX listing rule responsibilities."
This is the second time since its 2016 founding that Douugh has been forced to deal with an ASX probe. The exchange also said it should have been informed of Douugh's planned $12 million capital raising and the company's intent to offer a buy-now, pay-later product before the information was released to the media.
Douugh also had to stop calling itself a neobank when it became apparent that such a label could contravene the prudential regulator's guidance about which companies can be defined as neobanks, AFR reported.
There's been increased regulatory scrutiny on the sector of late due to the collapse of neobank Xinja, which had to return its banking license after it ran out of money. National Australia Bank's recent announcement that it would acquire neobank 86 400 has also raised concerns about stifling competition in the sector.