With property settlements reaching a two-year high in December and prices breaking records, it's incumbent on banks to keep up with buyer demand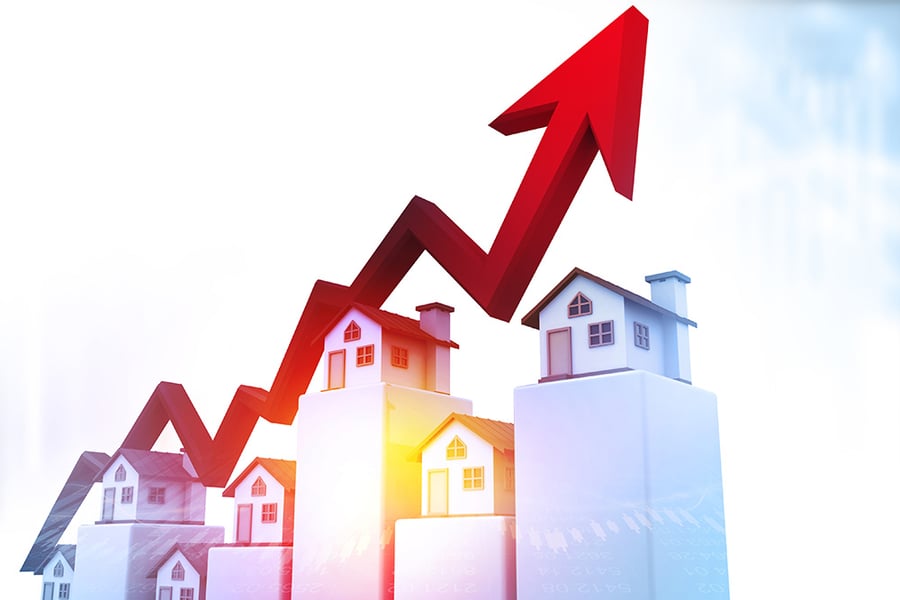 There was a huge surge in property sales settlements as 2020 drew to a close, and experts predict this will be an ongoing trend. While the last month of the year is often an active one for property settlements across Australia, with the Friday before Christmas historically the busiest day on the property calendar, December 2020 recorded a two-year high of 79,187 settlements, including 1,711 on Christmas Eve.
PEXA, the online property exchange network, saw a 22% year-on-year increase in settlements nationally in December. And as restrictions eased in Victoria, there was a huge 43% month-on-month increase in this state.
"We saw property settlement numbers begin to recover following the easing of restrictions nationally in the second half of the year; however, the rebound in Victoria was delayed due to the second lockdown," said Mike Gill, PEXA senior research manager.
Over the last six months of 2020, NSW had the highest number of property settlements, at more than 24,500, followed by Victoria at nearly 21,000 and Queensland at just under 20,000. Settlements in WA and SA remained consistent throughout the year, with moderate increases during the second half of 2020.
Prices shoot up with buyer activity
It was not just settlement numbers that saw huge rises in December. Domain'sHouse Price Report for the last quarter showed house prices across all capitals – with the exception of Darwin and Perth – hit a new record high.
Unit prices rose marginally in most capitals over the quarter, with only Melbourne and Canberra recording significant growth. Over the year, unit prices in Melbourne and Adelaide hit a record high.
Outer-city regions across the country saw record price growth due to rising demand as COVID-19 resulted in more people working from home and having the option to move out of the cities. The Blue Mountains and Central Coast regions in NSW, Mornington Peninsula in Victoria, and Queensland's Gold Coast and Sunshine Coast all recorded strong house price growth in the year to December 2020.
Hobart has been pushed off the top spot as one of the most affordable capital cities in which to purchase a house; it is now more expensive than Darwin and Perth.
"The 4.1% gain over the December quarter to $852,940 marks the steepest quarterly jump in four years," said Domain senior research analyst Nicola Powell.
"House prices across all capital cities are now at new peaks, apart from Darwin and Perth. National unit prices increased a more modest 1.3% over the December quarter to $574,245 and now are only 1.4% below the mid-2017 peak and could surpass this high over the next quarter."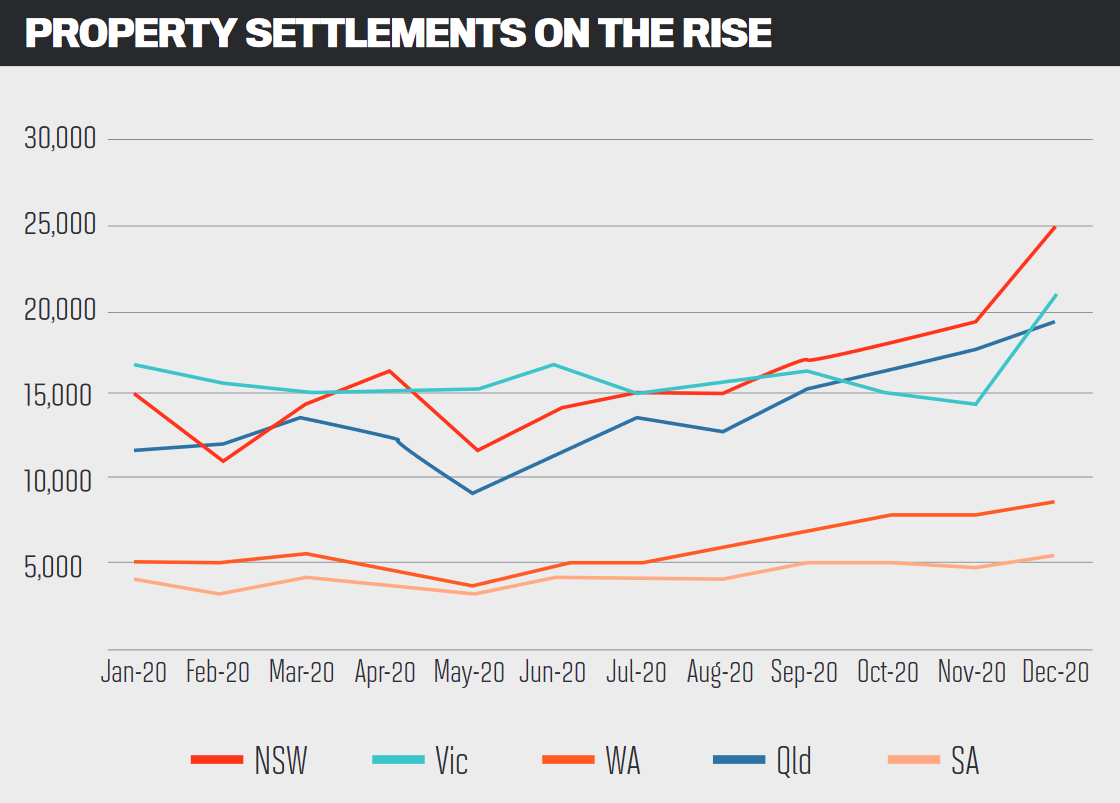 Property prices are not expected to stop there. A previously confidential report from November 2020, which was recently released by the RBA, pointed to a possible 30% increase in property prices over the next three years should borrowers see the low interest rate as permanent. However, it may only be a 10% increase if the rate is thought to be temporary. While this would help drive the economy due to increased wealth and household spending, it could also induce borrowers to bite off more than they could comfortably chew in credit.
Mortgage Choice CEO Susan Mitchell agreed that property prices would likely rise as a result of sustained low interest rates, but she pointed to a recent increase in loan commitments in the first home buyer segment.
"Lower rates are going to mean that property prices will probably increase," she said. "I guess the question is, what's the most important thing? Is it allowing some of those property prices to increase but actually stimulating the economy and getting more people employed? I think [the RBA has] decided that employment's more important."
What does the future hold?
Data from home loan platform Lendi indicates that 2021 will continue to see high volumes of borrower activity and continued pressure on banks to keep up with demand. In December, a 33% year-on-year increase in the value of unconditional loan approvals was recorded and, as at 27 January, the number of loan submissions jumped by 41% compared to the same period in 2020.
"With January also looking strong in terms of loan submissions, there will be continued pressure on lenders to avoid the blowouts we saw in application and settlement processing last year," said David Hyman, co-founder and CEO of Lendi.
"The seasonal flows the industry is accustomed to may well be a thing of the past, at least in 2021. 2020 forced many lenders to update and digitise more of their processes, and this should deliver more streamlined loan processing times this year across applications, settlements and hopefully discharges."
Analysing a sample of more than 7,250 loans settled in 2020, the latest Lendi Home Loan Report shows loan processing reflected the volatility and turmoil of 2020, and the big banks were more susceptible to processing blowouts and delays.
"Volatility in customer and lender behaviour largely normalised by the December quarter; however, our data shows the non-major lenders delivered a more consistent processing experience over the course of 2020," said Hyman.