Using social media to build your pipeline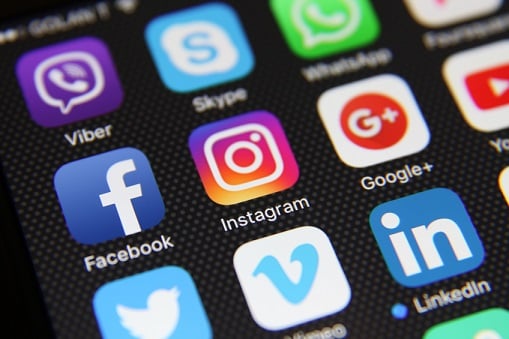 by Nicola Moras
Every business wants to increase their enquiries and get more clients. The wonderful news for you is that you can use social media in order to build your pipeline.
We can no longer ignore the fact that social media is a crucial element that when used strategically, can connect us with our potential clients and even to educate our existing clients. It can (and should) be used as a medium to encourage repeat business, referrals and to continue to build deep trust that consumers are looking for in the finance sector.
With 3.48 billion social media users in 2019 (Source: We Are Social) and a global penetration rate of 45%. (Source: Statista), we must use it as a tool to grow.
Here's the five step plan to creating a winning social media presence that has you standing out for the right reasons and has you creating the space to monetise it.
Step 1: What is that makes you different?
Offerings in the finance sector are quite similar to each other in terms of product offerings, rates and services provided. Most finance professionals tend to post about rates, deals, and incentives in order to try to win the business. Instead of doing that, you need to use what makes you and your organisation different as a place to start with your winning social media formula.
For example, have you recently left one of the corporate banking organisations in favour of supporting the 'little guy' and why is that? Why is this so important to you?
Step 2. Who is your ideal client audience?
This is important because it helps you picture a real life human in your head that you can imagine when you're coming up with content for social media and it will help you cut through the rest of the noise from all of the other finance industry professionals vying for attention.
For example, if you are passionate about helping families consolidate debt. You can probably picture someone you have worked with before. Imagine them sitting in front of you, telling you about their situation. The pressures that they have, the desires they have, the things that keep them up at night. Their children, their health, their mindset, their work life. They trust you, so they tell you close to everything.
We want them to see that you can empathise with them online and we can only do this if we know exactly who they are.
Step 3. Create content specifically for your ideal client audience
Content is any form of posting that you place online that helps people, educates people and helps them get to know you. Solve the problems they have and help them see that you help them achieve their goals and dreams.
Some types of content examples are:
Articles
Short videos
Text posts
Images that you've created with hints and tips on them
Links to blogs that you may have done
Using the family from the example in step two, we know that they might be stressed, so you could share something that can help them relax when talking about money.
You might like to talk about the importance of knowing your cash flow in and out of your household money accounts. You can let them know the facts about offset accounts and how they can, if used properly, save a lot of interest on their home loan. You could let them know of some options that you've found online for budget holidays with the family. This helps them to trust you and feel like you understand them as they're learning to get to know you and your organisation.
Step 4. Put it up online
Once you have decided on an audience to talk to online and you've created some content ideas to share with them to help them get to know you and see that you care about them (it's just about getting the deal done), we've got to get it in front of their eyeballs. Facebook is the first platform to invest your time and with a whopping 2.2 billion active users on that platform, it cannot be ignored.
Step 5. Invite people to talk to you
This is the step that most business owners neglect. They put out all of the content and advice but they forget to tell their audience how to access further help from them.
Your call to action is an invitation to take the relationship a step further. You could invite them to contact you for an appointment, download a free guide, attend a free information night or even apply to become a client of yours online. The choice is yours. Just make sure you let them know what they need to do to take the next step.
Nicola Moras is a social media specialist, sought-after speaker and author of Visible, a guide for business owners on how to generate financial results from social media and digital marketing. Nicola helps clients around the world achieve visibility, impact and profits, enabling them to become 'professionally famous' online. Find out more at www.nicolamoras.com.au