The job of an ad is not to make a sale, says Sabri Suby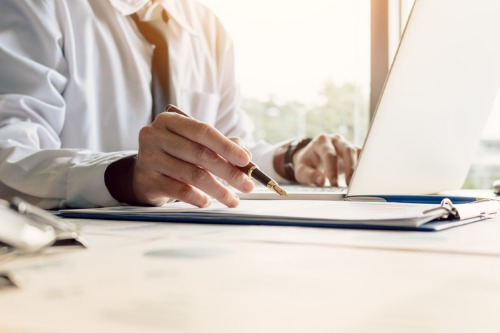 by Sabri Suby
One of the biggest mistakes I see in the way brokers market themselves is spending money on advertising and expecting the phones to ring immediately. Think about it: how often are you going to pick up the phone and meet with an absolute stranger in an industry plagued with bad press and a lack of trust, and give them your money and personal information – after seeing one ad?
The job of an ad is not to make a sale. Its one and only job is to funnel prospects off the medium they're on – Google, Facebook, etc. – by getting them to click. Nothing else. Before selecting which channel you're going to utilise, you need make sure the channel is right for the temperature of prospect you're targeting.
Let's start with Google Ads.
Prospects in buy mode
Targeting prospects in buy mode is best done using either Google Ads or SEO and focusing on those super-high purchase-intent keywords and phrases. Here, you're specifically targeting the prospects who are fully aware they have a need and they're just searching for the right person to do business with.
Prospects in the awareness stage
While targeting prospects in the awareness stage can be done using a whole bunch of platforms including Google, LinkedIn, Instagram Ads, Facebook or YouTube, I recommend the only two to consider are Google and Facebook. They're the only grown-ups in the room. These guys have the duopoly on traffic online because they have the lion's share of the data.
This means they can offer incredible targeting features that help you identify prospects who show buyer intent, matching all types of laser targeted criteria from household income to purchase activity, and a ton of other unbelievable targeting options for your ads. When it comes to advertising online, this is where the opportunity is right now.
Recent stats say there are over 3.5 billion Google searches per day, and this number is increasing each year. People are getting more specific in their searches and these prospects have already sold themselves. They know they have a problem; they're motivated and out there looking for a solution.
Cold prospects
Cold prospects represent the largest segment of your market and can be accessed through Google, LinkedIn, Instagram Ads, Facebook, or YouTube. Targeting these prospects is ultimately where the biggest potential lies long term, but to warm them up you'll need a clever sales funnel with education-based content. Sounds complex, but trust me, it'll be worth the payoff when you start dominating your competition.
Just imagine that Google and Facebook are raging rivers, full of your best kind of prospects. Your sole purpose is to get the attention of these prospects as they're racing past in that stream. When you break it down to those fundamentals, it's very simple. And though it can be tricky keeping on top of the interface changes on these platforms, the fundamentals never change because they're based in human psychology and the primal desires, fears, hopes, wishes, and dreams that drive us all.
Once you have their attention, instead of putting the demand on the potential client to sign up or make contact, move them along to the next step in the sales journey. Otherwise it is like proposing marriage on a first date!
For a business, having the ability to turn advertising into a profit is the single greatest skill to ensure you won't ever go hungry.
For a broker, that might be giving them valuable information, a free consultation, or a video case study or explainer. Then after you have proven trust and established value, you are much better placed to provide potential clients an irresistible offer and close a sale.
Sabri Suby is the founder of Australia's fastest growing digital marketing agency, King Kong, and author of Sell Like Crazy. The book covers all facets of digital marketing and illustrates the path to success with real-life case studies where Sabri has used the exact same selling system to supercharge their business. Find out more at www.kingkong.com.au