The ever-increasing pace of change in the workplace requires new skills and expertise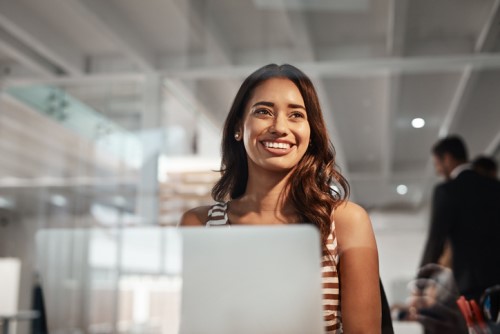 With the ever-increasing pace of change in the workplace, comes the corresponding need for new skills and expertise. Career success requires you to keep an eye to the future - adapting and refining your skill set, to ultimately put you in the best possible bargaining position for a promotion and pay rise.
Know what's changing
Research from multiple sources confirms that workplace change, largely driven by AI and automation, will result in new categories of jobs emerging, while others will partly or wholly disappear.
This isn't new. What is new, is the pace and breadth of change, with new skills sets being demanded across all industries and professions.
The World Economic Forum's, Future of Jobs report, highlighted this shift in skills.
Growing

Declining

1

Analytical thinking and innovation

1

Manual dexterity, endurance and precision

2

Active learning and learning strategies

2

Memory, verbal, auditory and spatial abilities

3

Creative, originality and initiative

3

Management of financial, material resources

4

Technology design and programming

4

Technology installation and maintenance

5

Critical thinking and analysis

5

Reading, writing, math and active listening

6

Complex problem-solving

6

Management of personnel

7

Leadership and social influence

7

Quality control and safety awareness

8

Emotional intelligence

8

Coordination and time management

9

Reasoning, problem-solving and ideation

9

Visual, auditory and speech abilities

10

Systems analysis and evaluation

10

Technology use, monitoring and control
World Economic Forum – Future of Jobs report, 2018
Search for growth
Much of the focus to date has been on the war for talent in the IT space with predicted shortfalls across a range of roles.
There's no doubt that the future is bright for roles that are based on or extended by the use of current, new and emerging technologies. This includes, for example, roles such as: Data Analysts, Software and Applications Developers, Social Media experts, along with AI and Machine Learning, Big Data, Process Automation and Robotics Engineers.
However, less focus has been placed on the increasing need for emotional skills as more and more of us work in jobs that involve human to human interaction. Whether it is working directly with customers, working in a cross functional team or agile environment, or in service-based roles.
It is expected, for example, there will be further growth in roles such as Customer Service, Sales and Marketing, Learning and Development, Organisational Development, and Innovation.
Hone your craft
Whatever field you choose, strive to become the expert in that space. We pay more for experts – always have and always will. When you are the expert, the work will find you. To do this you need to build your brand and reputation, so you are known as the 'go to' person in the market.
This involves a constant desire to learn so you are not only staying relevant in your profession but staying ahead of the game. Constantly seek out the latest thinking and ideas from your profession, and complementary professions.
Leverage what's scarce
It's the basic economic law of supply and demand. If there are lots of people with the same technical and professional skills and demand is low, wages can be squeezed.
In contrast, if you are working in a sector, industry or profession that is in demand and there is a short supply of people to fill those roles you'll have greater bargaining power when it comes to negotiating salary and working conditions.
For example, it's estimated Australia will have a shortfall of 60,000 skilled workers in the ICT sector in the next five years. As well, the Royal Commission into Financial Services has created huge demand for risk, compliance and governance professionals.
Whilst you can't change professions overnight, by looking to the future and always considering what new skills you need to stay relevant in a shifting job market, you'll be far better prepared.
Michelle Gibbings is a leadership and career expert. The author of Step Up: How to Build your Influence at Work, and Career Leap: How to reinvent and liberate your career, Michelle is an international keynote speaker, advisor, facilitator and executive mentor for leading global organisations. For more information: www.michellegibbings.com or contact [email protected]