Economist unpacks why the rate is likely to rise well before the RBA's forward guidance – but not everyone is convinced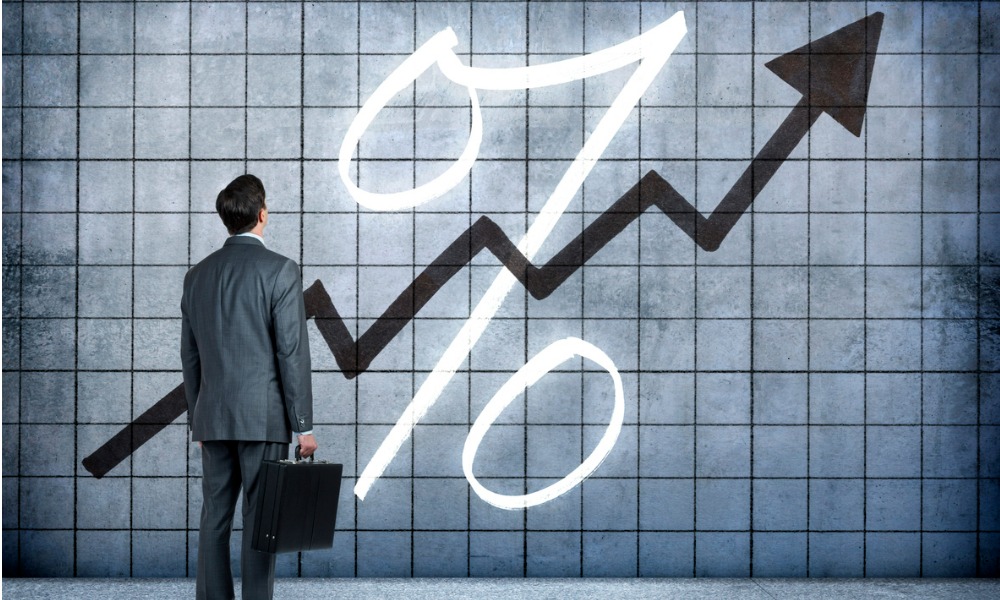 The RBA's insistence that it won't raise the cash rate until around 2024 has had many economists agreeing to disagree on whether or not the central bank's forward guidance will prove accurate. While some believe the RBA will not budge, others are not convinced.
Judo Bank chief economist Warren Hogan is one such person. He told MPA the cash rate would likely go up well before the RBA's forward guidance of 2024.
"I think they are not going to be holding rates at the current level for as long as they have been telling us," he said. "Their forward guidance, which is effectively an unconventional monetary tool, is for them to stay on hold until 2024. Their models are probably telling them that's when inflation and wages will be back where they want them and that's where they will suitably respond."
Instead, he believes the RBA will increase the cash rate more than a year ahead of schedule.
"At the moment, my forecast is that they'll raise the cash rate from 0.1% to 0.5% via a big starting movement at the end of next year," he said. "Whether it's the end of next year or early 2023 – I'm just trying to send the signal.
"My point of view is that I don't agree with the RBA's assessment of the inflation and wage outlook. My work on the economy and observing what's happening internationally and right now in Australia is that we're more than likely to see wage growth and inflation pick up sooner than the RBA is thinking and that will lead them to change their guidance."
Read more: Interest-rate hike coming sooner than we thought
He said there had been a significant amount of stimulus provided to the economy, not just in low interest rates, but also by government fiscal stimulus, such as JobKeeper. Thanks to the unique nature of the pandemic, whereby restrictions meant many people held off on spending in certain industries, such as tourism and hospitality, Australians had amassed a sizeable amount of savings while waiting for life to get back to normal again.
"We've seen a huge buildup of cash in households," said Hogan. "That money is there to be put into the economy, whether it all happens in a matter of a few months or a year, or whether it's a few years that it takes, we don't know, but there is this substantial amount of money sitting there."
He said he thought the economy would do "very well" as high demand from households led to more demand for labour.
"Things like job ads and vacancies are telling us that the demand for labour is as strong as it has ever been in Australia," he said. "Not just better than normal, but as strong as it has ever been. The other feature of the pandemic is our closed borders. In Australia, about 60% of our new workers each year come from overseas in the form of immigration. We've got a potential severe labour shortage that is emerging. It's clearly happening in certain skill sets and certain geographic regions, certain industries already."
He said labour shortages could soon become acute as Australia reached its vaccination targets for reopening – something that could bring about a wage response.
"We're seeing high rates of industrial action in the last few months and we're hearing lots of anecdotes of certain skills, like in IT or engineering jobs, leading to pay rises of 20%," he said. "These are the factors that make me think we're going to get a quicker wage and inflation response than you would normally expect from an upturn in the economy, rather than the RBA's assessment that it will be slower.
"The other feature which has become quite prominent in the last few months is that there are some substantial price rises occurring within the global economy, which will eventually filter through to here."
While this has been labelled as transitory by central banks across the world, Hogan said it could come right when Australia is experiencing a squeeze on its labour market.
"Those two things would be a bit of a dangerous cocktail I think," he said.
While ANZ economists had previously forecast an early rate rise, the Delta outbreak prompted them to change their tune, according to head of Australia Economics David Plank.
"At the moment we've got the RBA not moving until 2024," he told MPA.
The factors responsible for their initial forecast in June of a rate rise in the middle of 2023, as well as their amended forecast of a 2024 rate rise, both centred around the view that the RBA would need to see a period of sustained inflation and wage growth before bringing the cash rate up.
"In the June iteration we had inflation above 2% and wages above 3% by the end of 2022 but we thought the RBA would want to wait and see if this was sustainable," he said. "You don't get the inflation and wage data for the end of 2022 until January-February 2023 and then we thought they'd want to wait a quarter or two, so we had the rate hike in the middle of the year.
"Similarly, our forecast now has wages and inflation at the levels needed for the RBA to act by the end of 2023, but again, we think they'll want to see a period of that being sustained which pushes us into early 2024."
Read next: RBA's inflation target out of date – top economist
He said he thought it was likely the RBA would take away the last cut by pushing up the cash rate 15 basis points to 0.25% in the first instance, before moving in 15 basis point increments up to 0.50%.
"We haven't addressed the question of how far the cash rate will go because it is so far away," he said. "The peak in interest rates in the coming cycle will be well below previous peaks given higher debt, and that's both a global and domestic thing. We think we're still in a very low interest rate environment, but whether that means the cash rate gets to 1.5% or 2% or 1.25%, we haven't really addressed that question yet."
In any case, he said a higher cash rate would likely bring about a fall in property values – albeit one that was "not too dramatic."
"If interest rates go up, then I think we probably will see a downturn in the housing market and potentially a period of lower prices, but we've got a few years to go before we get to that point," he said.