What does the future hold for broker remuneration? Several top brokers have weighed in, and believe the days ahead look bright for commissions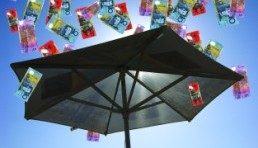 Commissions are on the up, according to several brokers contacted by MPA.
John Minihan, mortgage consultant with Professional Finance Mortgage Brokers, says the pressure is on lenders to lift commissions over the next 12 months, particularly in regard to trailing commissions.
"When you compare the bank's and non-bank lender commissions, some are extremely poor and uncompetitive over the medium term. If a lender's borrowing rates aren't amongst the best and its commission offering is poor, it is unlikely to be on the list of loans recommended by a broker to a client."
David Westerman, managing director, State Custodians also thinks the balance is tipping in brokers' favour as competition for business from the third-party channel heats up.
"Competition is the driving force behind commissions and whilst there is a fight for market share there will be upward pressure on comms," he says.
Niche Lenders' Moshe Moses says lenders are increasingly valuing the job brokers do and as a result commissions will improve.
"Given the current downturn in activity, I think banks who know that the broker channel is the most effective channel in acquiring new business would not want to hinder this in any way especially by diverting potential business to those lenders who do wish to work with brokers and are committed to the industry and who don't have channel conflict."
But not all brokers agree lenders will restructure commissions to benefit brokers.
Smartline
's Karen Le Comte suggests brokers will see increased timeframes for clawbacks – from 12-18 months to 24 months.
"I would love to see the lenders introduce a clawback system based on circumstance – divorce, death, sale, hardship are things that we cannot control, so why should we be penalised?" she adds.
Given the increased burden of regulation, higher educational requirements and business costs, current remuneration isn't fair, says Le Comte.
"Especially when you look at the 'after sale' service we provide, along with the ongoing client reviews. Having said that remuneration is what it is and we need to work with what we've got. It may mean helping that one extra client per week/month. The industry is changing and we are starting to be recognised as professionals thanks to the increased educational requirements."