Consumers are overlooking "unavoidable" mortgage repayments when trying to save money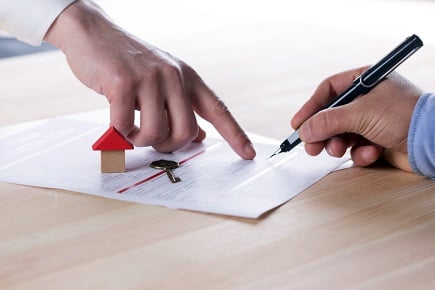 Most consumers understand they are probably wasting money on food waste. They buy too much and it goes out of date; the kids aren't finishing their dinners and it gets scraped into the bin; or, the leftovers they told themselves they were going to eat the next day sits in the fridge for days until that too ends up in the bin.
It is one of those constant resolutions that adults make to themselves, to only buy and cook as much as they need, or to meal prep so they have the exact portions and nothing goes to waste.
In fact, Australians waste approximately $9billion worth of food every year.
But consumers are not necessarily as aware that they are wasting billions on other avoidable costs, such as $1bn on standby energy costs or $550m in bank exception fees.
According to the uno Household Financial Waste Report, Australians are also wasting $4.2bn every year on their home loans.
Seemingly unavoidable expenses such as mortgage repayments are often overlooked by consumers, even when trying to be more financially savvy.
uno Home Loans CEO, Anthony Justice, said there are a number of factors that explain why consumers don't take action on sub-par home loans.
"Most homeowners purchase or refinance their home feeling confident they're on a good rate – and they usually are. The cracks only begin to show a few years down the track, by which time consumers no longer think about their home loan as something they should be fighting to get a good deal on," Justice said
External factors like interest rates, the changing value of the property, shifting personal financial situations or new lending products entering the market will impact how well that loan is performing. So, after a couple of years, that 'good deal' has become a source of significant household financial waste.
To address the issue, uno developed a loanScore tool, to show customers the health of their mortgage. It analyses their loan against thousands of other home loan products to give it a score and show potential savings.
According to the report, many homeowners don't take an active approach to their home loan, with 53% admitting they don't know what their current interest rate is. More than half (59%) have never asked their bank or broker for a better rate on their home loan, while almost 8 in 10 (78%) have never discussed strategies for paying off their loan faster.
As such, uno Home Loans has announced the introduction of its new Active Home Loan Management service, founded on the principle of acting in the best interests of home loan customers. uno will proactively manage the home loans of Australians on their behalf, so consumers don't have to worry about it.
"We're delighted to announce the launch of Australia's first Managed Home Loan proposition. uno wants to help Australians get a great deal upfront and make sure their home loan is as healthy as it can be for the life of the loan," Justice said.
But isn't this taking away from the mortgage broker's role? Justice said it should also help them.
"We now have the technology to analyse the market daily and alert customers when we find a deal that they would consider worth switching for. We're also focused on highly qualified brokers making the process as simple as possible. For example, we'll help customers negotiate with their existing lender if that's the best balance between saving money and the effort required to get a better deal," Justice added.
The Active Managed Home Loan Service is available at no cost to both existing uno customers and the wider market.