While this broker says some change is necessary, he hopes the royal commission doesn't go too far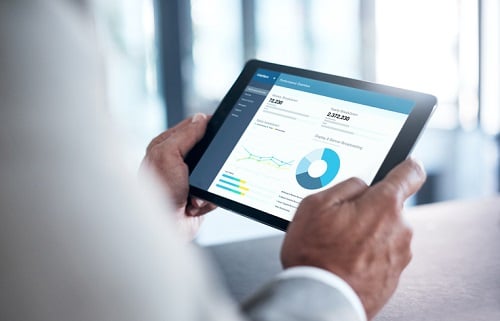 The second-place broker on the MPA Top 100 may have built his business to withstand trying times, but he still thinks loan volumes will drop across the board this year.
Mark Davis, principal at the Australian Lending and Investment Centre in Melbourne, guesses that they could decrease by 20-30% as a result of the tighter lending environment.
While no broker wants to see that happen, some of the changes brought about as a result of the royal commission scrutiny are a good thing, Davis said during an interview with MPA.
"Financiers had probably gone too far with their processes and lack of regulation, so I think there had to be a change," he said.
"The concern is that they've gone from one extreme to the other, so the financiers have been spooked, they can't make a decision, there's so much red tape and they're making it much harder for everybody to be able to do anything."
While the tighter lending environment will likely persist for another six to 12 months, it can't last forever. "If the banks aren't lending money they're not making money. I think they're going to have to turn things around pretty quickly," he said.
As for commissions, brokers are now starting to see some of those changes come into effect, though it will be awhile before they feel the impact of the tweaks. The CIF's proposal to base upfront on the drawn down loan balance, net of offset, has been adopted by three of the four major banks, with CBA being the latest to announce the move.
While it's impossible not to be concerned about the future of commissions, Davis believes the changes to date have been fair. "They probably needed to happen to stop some poor behaviours by a small percentage of brokers," he said.
He is hopeful that the advocacy of the industry bodies and broker groups, such as the Mortgage Broker Forum, which he is a principal member of, will prove to the royal commission that the current broker remuneration model works.
"Hayne is pretty adamant about making some changes, and all you can do is present your best case. The bottom line is, change will happen and we're in the spotlight more now, and that's fine. If we went to 70 or 75% market share, we'd be in the spotlight even more. That's not a bad thing, but it would be crazy to significantly change something that actually works. You need competition."
Going forward, Davis recommends brokers increase their training sessions and communication with clients so they become proactive rather than reactive.
"You don't have time not to adhere to absolutely everything – one-on-one's, managing meetings, updates, introduction calls, follow-up calls, updating the client every three days; it's process, process, process.