AFG and Connective take different views on remuneration but take similar view on governance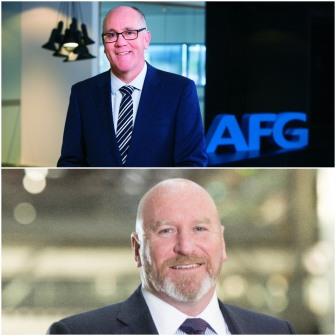 AFG and Connective take different views on remuneration but take similar view on governance
AFG and Connective have added two new voices to the remuneration debate with the publication of their submissions to the Treasury.
Representing thousands of brokers between them, the two aggregators responded to ASIC's Review of Mortgage Broker Remuneration and its claim that the standard commission model needs to be improved.
"Connective strongly discourages introducing wholesale changes to broker remuneration at this stage" Connective's submission warned, claiming all alternatives were "unworkable", although they had "least objection" to upfront commission being calculated based on the amount of a loan actually used at settlement. Connective recommends a further review in 3-4 years, after which more serious changes could be made.
AFG took a more conciliatory tone, clearly recommending upfront based on the draw-down and the introduction of balanced scorecards to recognise quality metrics. Lenders should be allowed to introduce these changes individually and in their own time, AFG says, whilst also strongly opposing flat fee remuneration.
AFG added that a balanced scorecard should also apply to lenders, prohibiting their ability to remove a broker's accreditation on the basis of low volumes.
Aggregators' role in regulation
ASIC has called for aggregators to take a major role in future, not only collecting data but actively holding brokers and lenders to account for consumer outcomes.
However, neither AFG nor Connective agreed. "Unfortunately, suggestions that aggregators should "require" lenders to provide consistent reporting do not take into account commercial reality," wrote AFG "[nor] the limited negotiating powers of aggregators compared to the major banks."
Connective says that lenders, not aggregators, hold much of the data about the industry, and choose which brokers to accredit and that ASIC, therefore, misallocated responsibility in their review: "what ASIC proposes goes far beyond this and we do not believe this is responsibility appropriately sits with aggregators"
Deep mistrust of the major banks
This month the
MFAA
,
FBAA
, ABA and COBA will come together for a 'combined industry forum' in what the
MFAA
and ABA have cautiously dubbed self-regulation.
Yet the submissions of AFG and Connective suggest that deep mistrust continues to divide brokers and bankers. AFG says the ABA's Sedgwick review failed to consult stakeholders, a failure "so fundamental as to make [Sedgwick's recommendations on broker remuneration]… nothing more than the opinion of a single interest group."
Connective cast doubt on the banks' intentions moving forward: "we are concerned on behalf of brokers that banks will use recommendations used in the ABA review conducted by Stephen Sedgwick AO in conjunction with ASIC's findings in the Review to reduce commissions paid by brokers to their profit."