Labor is intent on banning borrowing by SMSFs, but will this happen and what could it mean for brokers? Maya Breen talks to three non-banks to find out more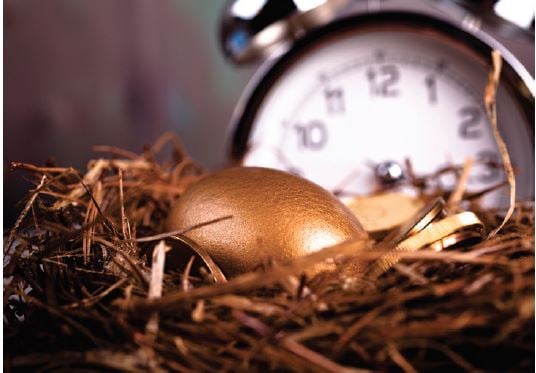 Labor is intent on banning borrowing by SMSFs, but will this happen and what could it mean for brokers? Maya Breen talks to three non-banks to find out more
If you're a broker with clients in the self-managed superannuation fund space, your heart may have sunk somewhat on 21 April this year, when the Labor Party announced its plans to restore a ban on direct borrowing for real estate purchases by SMSFs.
But what spurred this proposal and should brokers be concerned? MPA decided to take a closer look and asked leading nonbank lenders La Trobe Financial, Thinktank and Liberty Financial about the potential impact such a change could have and what it could mean for brokers.
When Labor's proposed policy measures were revealed, Opposition Leader Bill Shorten told the media they would help address the housing affordability crisis, claiming direct borrowing by SMSFs had skyrocketed from $2.5bn in 2012 to more than $24bn currently.
However, this reasoning that they would help cool the housing market prompted quite a backlash, with assistant treasurer Michael Sukkar describing Labor's policy as "a half-hearted dog's breakfast", according to the Australian Financial Review. "Their rushed proposal includes a ban on borrowing for commercial property, including shops and offices, which have nothing to do with improving housing affordability," Sukkar said.
Although direct borrowing by SMSFs has seen high growth in the last few years, La Trobe Financial's VP/chief lending officer, Cory Bannister broke down the figures and suggested that changes to SMSFs wouldn't make much difference to the housing market. "Australian Tax Office statistics show SMSFs hold $24.3bn in limited recourse borrowing arrangements [LRBAs], which is split almost 50–50 across residential and non-residential security.
"If we take the estimated $12bn SMSFs have borrowed to invest in residential property and stack that up against the total value of all residential property in Australia – a staggering $6.43trn – it is clear that, at just 0.18% of the market, any changes made to this space will have next to no impact on the overall performance of the housing market."
Bannister adds that the banning of LRBAs "goes against the fundamental principles of being able to 'self-manage' your superannuation fund – it is your retirement nest egg, therefore you should be able to choose how you manage it".
The SMSF Association was quick to voice its disapproval of Labor's measures. Managing director and CEO Andrea Slattery said on the day of the announcement that there was "little or no convincing evidence that the use of LRBAs by SMSFs is playing a significant role in affecting housing affordability".
SMSFs investing in residential property, whether through borrowing arrangements or not, "should not be singled out from other investors when looking at policy solutions to improve housing affordability", she added.
"The idea that SMSFs have plunged into property investment in recent times also is not borne out by the statistics, with SMSF residential property holdings – both geared and ungeared – being consistent between 4–6% of total SMSF assets in recent times."
Per Amundsen, director of Thinktank, points out that the majority of residential real property held in SMSFs consists of units rather than houses, "so any impact, however small it might be, would be largely confined to the unit market. It is our impression that this is not the main target of Labor's policy, and as such on close examination is not likely to engender broad-based support".
John Mohnacheff, Liberty Financial's group sales manager, says that although the government's intentions to cool the property market down are appropriate, it will take a combination of factors to achieve it.
"It's worth going back to first principles to understand the benefit of SMSF borrowing.
Often the reason someone establishes an SMSF is to have greater control over investment decisions, including which asset classes to invest in over the longer term," Mohnacheff says.
"Given that the minimum amount of funds needed to invest in property is substantially higher than for many other asset classes, borrowing within an SMSF to buy real estate can be a significant benefit for investors. If SMSFs are no longer able to borrow for real estate purchases, SMSF holders will be more limited in their ability to diversify their investments."
What could it mean for brokers?
Despite the looming potential of a ban, for brokers it will still be "business as usual", at least in the short term, La Trobe Financial's Bannister says. He even points out a silver lining. "In fact, the recent uncertainty around the product's future has encouraged more activity in this space, meaning the opportunities for brokers right now are currently high."
Bannister doesn't see a significant drop in those borrowers searching for SMSF loan products any time soon, explaining that "we genuinely feel LRBAs are a positive mechanism for consumers to accumulate wealth for their retirement, and we expect the number of SMSF participants will continue to grow". He says this is only good news for brokers expanding in SMSF lending.
"For brokers who have introduced SMSF lending as complementary to their existing product offering, any changes that may be made in the future will have a limited impact on their overall business."
But Bannister also reminds brokers to diversify their services and avoid relying on one borrower or asset class in particular. "Brokers who specialise solely in SMSF loans should heed the warning, based on the Labor Government's proposed banning, that this market segment could be taken away overnight and therefore they should be looking to diversify as a precaution."
Liberty's Mohnacheff notes that brokers are used to keeping up with changes in lending and will manage the SMSF space just the same. "It is unlikely that brokers would be deterred by the changes that are happening around SMSF lending given the opportunities that still exist to benefit customers," he says.
"While there are always going to be new rules and regulations imposed on the SMSF space, there are still opportunities for brokers to expand into this area of lending."

"Realistically we do not expect Labor's ban to be implemented in the end as the logic and the rationale simply do not stand up under scrutiny" - Per Amundsen, Thinktank


Confident outlook
Although SMSFs are currently in an undesirable spotlight, Thinktank's Amundsen believes the proposed ban is unlikely to be implemented. "Typically, these proposals start with a general statement of policy aspiration and only some time later the details are given proper attention, which then results in the amendment or the issue being dropped entirely as unworkable or too unpopular."
Looking at it realistically, he says, the reasoning behind Labor's ban isn't strong enough to see it become a reality, especially with respect to an SMSF borrowing to hold commercial properties for the long haul.
"Even if Labor's proposed ban on borrowing is introduced at some point in the future, one traditional principle that has generally been well respected by both major parties is that of not making retrospective changes, so any decisions made now by SMSF trustees should not place their long-term wealth plans at risk."
La Trobe Financial's Bannister adds that the Turnbull Government does not share Labor's view on the ban but points out that it is cracking down on the amount of debt SMSFs take on to make property investments, through inclusion of leverage in their superannuation balance and transfer caps.
He expects these changes may have an impact, particularly around non-concessional contributions made by those with superannuation balances on the larger side, but he says "there will still be significant demand from Australians looking to take charge of their retirement savings by investing in property, an asset Australians are comfortable with, and in love with".
"Brokers who specialise solely in SMSF loans should heed the warning, based on the Labor Government's proposed banning, that this market segment could be taken away overnight" - Cory Bannister, La Trobe Financial