Australian banks are bracing for challenging times— and brokers are not immune— but it's a chance to make improvements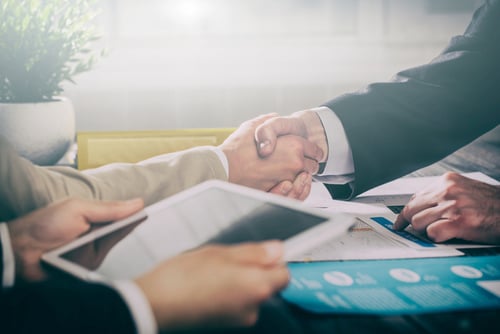 As the last bank executives brave the glare of the newspaper cameras and Rowena Orr's probing questions in the final round of public hearings this week, they remain under immense pressure to show that they've taken the seriousness of the royal commission's work on board and are making reforms.
They have to juggle the public and media's perception, government and regulators' scrutiny and shareholders' expectations, all of which come at a cost. And all of this must occur while mortgage lending slows, margins contract and compliance costs increase.
In two separate reports from EY and Deloitte on the majors' year-end financial results, both firms said that in order for the banks to overcome the headwinds ahead, they would need to streamline their businesses and refocus on the basics of banking, including customer service and rebuilding trust; and they would also need to cut costs by enhancing their digital offerings and back office automation.
Needless to say, Australian banks are bracing for challenging times, but those changes could spell opportunities for brokers, according to one banking analyst.
As the major banks look to reign in their fixed and variable costs, they could decide to consolidate their branch networks. This would also reflect changing consumer behaviour, which shows more people are opting to use digital and intermediated channels instead, said Tim Dring, EY Oceania banking and capital markets leader.
"Brokers and other intermediaries should also use this as opportunity to review operating models, improve risk management and compliance processes, and invest in technology and digital," Dring told MPA.
However he noted that brokers are far from immune to the challenges being faced by Australian banks. Most brokers probably already have felt the financial impacts arising from slowing loan volumes, declining property prices and the potential impacts to upfront and trail commission, he said.
A recap on misconduct
Brokers, aggregators and other large organisations can also learn from the underlying causes of misconduct, which NAB CEO Andrew Thorburn so succinctly put in a letter to the royal commission.
In the letter, Thorburn outlined the four main reasons "why things have gone wrong".
Banks have put profits before people, losing sight of the fact that shareholders' interests will be met if customers' interests are met
Banks have focused on short-term outcomes, such as profitability, for too long, rather than long-term goals
Banks have shifted away from remunerating via fixed pay to doling out short-term and sales-driven incentives
Banks have become more complex due to increasing regulation, compliance obligations and legacy systems, losing their local connection with customers and communities
The challenge now is actually implementing reforms that sufficiently address misconduct and poor behavior and culture, which Thorburn acknowledged would take time. One of the ways NAB is aiming to do this is by simplifying the bank, he said. "You know, we had, would you believe, up to 12 layers between me and the frontline," he said.
Commissioner Kenneth Hayne responded that he is well aware of how difficult this will be, likening changing bank culture and stopping misconduct to "wrestling a column of smoke".