It would mean the end of ongoing review and service for the clients of a top broker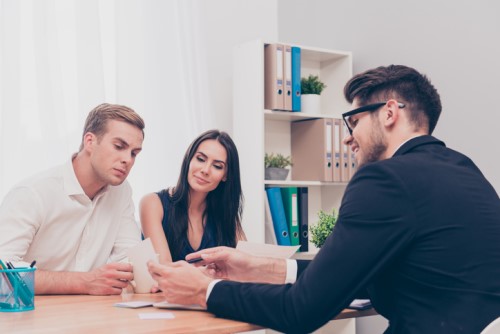 By now everybody knows what the broking community thinks about the commission's recommendation to scrap trail commission, but what about the clients? What's their take on the issue of changing the current broking remuneration structure and potentially diverting all powers toward big banks?
Anthony O'Flynn, IFA Mortgages directing mortgage broker and a 2018 MPA Top 100 Brokers finalist, told MPA that when he asked many of his clients if they would be willing to pay for his brokerage's ongoing review and service, his most loyal ones, even those whom he has been good friends with for decades, said they wouldn't if banks can give it for free.
"The issue I see is that banks don't care about any product other than their own, and this type of change would ravage the industry, reduce competition, and divert all power away from consumers and towards the big four," O'Flynn said.
"I caution the powers that be on what this would mean for the banking industry that have shown time and time again that they have placed profits before anything else."
Privilege, not a right
In his business, O'Flynn takes pride in the genuine customer care they provide beyond settlement. With accountants and planners joining O'Flynn in every meeting, clients are satisfied to see three independent professionals working together towards a common goal.
"Trail is a privilege, not a right. $1,000 a year on an average loan is more than enough to justify phone calls and emails a few times a year to check in on your clients," O'Flynn said.
"I promise you, hitting your books is the best way to enhance your reputation as a broker. With word-of-mouth still the number one driver of business in our industry, you would be mad not to tap into this great resource to drive business."
O'Flynn said, in order for trail to remain "brokers need to do a better job to show they deserve this income, and that they are acting more in the interest of clients".
Fed up
Over the years, O'Flynn got really good at picking up sentiments towards banks and the industry. For his existing clients, the underlying sentiment over the past 12 months towards brokers hasn't changed much. But they're fed up with banks and their conducts.
According to O'Flynn, the new challenge is to convince new or younger clients, particularly those who had been influenced by misguided media information, with exceptional service and outcomes.
"From there on, people will vote with their feet, and if we see the push towards brokers, like we have over the past 12 months in particular, the powers that be will see our value and the competition we provide," O'Flynn said.
"It's easy for me to come out to an old client and say, "I've been on this ride with you for many years now, we are in this together". They know me and they know that is the case."