This worry outranks a toxic office culture and bad managers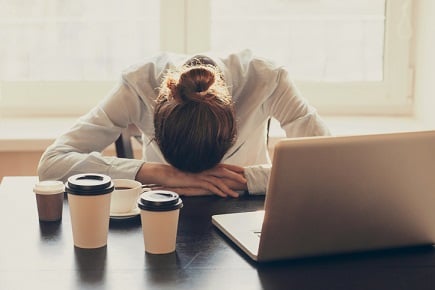 Over half (52%) of workers across generations said that they feel more stressed out today than they were a year ago, according to a recent study by Udemy. Results also showed the younger they are, the more stressed out they are.

At least 44% of Millennials experienced an increase in stress level, compared to 33% of Generation X and 21% of Baby Boomers. Results came from an April 2017 survey of more than 1,000 full-time office workers in the US.

Increasing automation, and the resulting worry of employees that they may be replaced by technology altogether, has been found as one major contributor to work stress. It's the number one fear for both Millennials and Gen X workers – and for good reason.

It seems employees are training for work that may be easily automated or removed a few years down the road. Of the various skills companies train their workers, technical skills top the list (62%) – above productivity skills (46%), soft skills (43%), project management (34%), and leadership/management (20%).

About 82% of millennials were optimistic about the technical skills they've received from training, but only 43% thought they could use more help on their soft skills such as team-building and communication. This could be disadvantageous, as the latter are the very qualities they need to step into leadership roles and secure their places within the organisation.

The study also listed other stress contributors at work for millennials and Gen X workers, such as changing job requirements and having a bad manager. A common stress factor for Gen X and Baby Boomers is a toxic office culture.

While employers are ramping up efforts to help their staff reduce stress, it's ultimately the culture of continuous learning and development that Millennial and Gen X employees value the most. This means having excellent managers to lead and support them, and being given opportunities to learn and grow.

"Free gym memberships and cool office decor don't contribute to employee retention, but having great managers does. If employers aren't training on soft skills, they're less likely to produce effective managers and prepare younger workers for those roles," said the report.

This article is from HRD Singapore by Hannah Go.