Biggest cohort due by end of 2023, bank data shows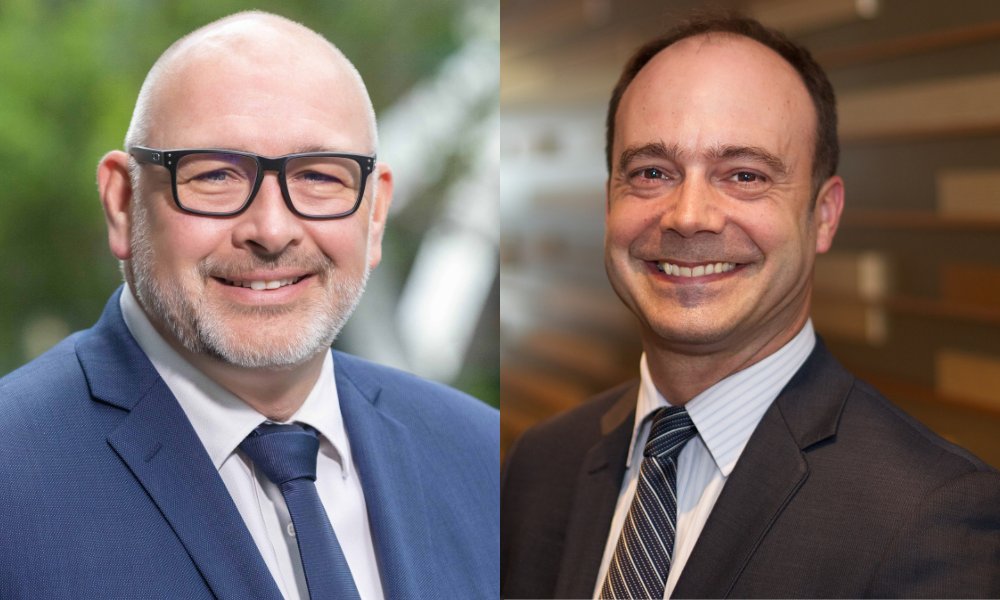 As a growing number of customers roll off fixed home loan interest rates, data confirmed by the big four banks shows the biggest cohort of loans are rolling over before the end of 2023.
The Reserve Bank of Australia has hiked the official cash rate seven times this year, by a total of 275 percentage points, putting an end to cheap money and creating a refinancing frenzy.
While the effects of eight interest rate rises have started to flow through to repayments, a significant portion of customers on fixed rate loans have been insulated from these rises but are expected to feel the full impact when their loans roll off lower fixed rates over the next 12 months.
This pool of customers, widely referred to as the "fixed rate cliff', is of particular importance to brokers. With variable rates now up around the mid-4% to mid-5%, many customers require assistance to make the transition.
To help brokers navigate increased refinancing demand over the period ahead, MPA asked CBA, Westpac, ANZ and NAB to confirm when their fixed rate rollovers will occur, how they're working with brokers to assist borrowers, and the percentage of refinancing customers retained.
As reported in CBA's full-year 2022 financial results, CBA confirmed that almost 75% of its mortgage book would be exposed to rate increases through to June 2023 (figures exclude Bankwest). This includes 61% on variable rate home loans, and 13% on fixed rate loans scheduled to roll off by June 2023. A further 26% of its fixed rate loans are scheduled to roll post-June, the bank confirmed.
By value, CBA's fixed rate home loan expiry schedule shows $51bn of loans would roll over in the six months to December 2023, with $44bn to roll over in the preceding six months, from January to June. A further $29bn would roll over in the first half of 2024, $24bn in the second half of 2024 and $25bn in the six months to June 2025. A final $10bn of CBA's existing loans would roll over from mid-2025 and mid-2027.
CBA general manager third party banking Adam Croucher (pictured above left) said customers were notified around six weeks ahead of their existing fixed rate expiry date, that their loan would switch to a variable rate loan.
Contact was made through a range of digital avenues, such as email, NetBank or in the CommBank app, as well as by letter, Croucher said. Equally, broker partners were notified about which of their customers CBA was contacting, he said.
"Brokers play an important role in speaking with customers about their options when their fixed loan is scheduled to roll-off," Croucher said. "We are continuing to work to ensure we arm our broker partners with clear messaging and regular communication so they can have informed discussions to support their customers."
Westpac confirmed in a presentation pack, released as part of its FY22 results, that its Australian mortgage portfolio composition (as of September 2022) was 63% variable rate loans and 37% fixed rate loans. Its fixed rate mortgage expiry schedule shows $57bn of loans were due to roll off over the six months to September 2023.
Westpac managing director for mortgages Richard Burton (pictured above right) confirmed that 86% of its home loan customers rolling off fixed interest rates are retained within Westpac Group.
"We are proactively reaching out to customers in the months prior to a customer's fixed rate expiring," Burton said.
In its full-year results, released on October 27, ANZ confirmed that the largest amount of fixed rate home loans ($27bn) expired in the second half of the 2022 financial year (April to September 2022). A further $18bn in loans were due to roll over in the first half of the 2023 financial year, $21bn in the second half and $21bn in the first half of the 2024 financial year. A further $11bn of loans were due to roll off in the second half of the 2024 financial year, and $11bn thereafter.
Discussing the bank's fixed rate expiry profile, ANZ chief financial officer Farhan Faruqui said in the results that ANZ had "passed the peak" in its fixed rate loan roll-overs but acknowledged that roll-offs remained "elevated over the next 18 months".
Responding to media questions about fixed rate loan expiry and attrition, ANZ CEO Shayne Elliott said in October that "something like 80% of those customers stay with ANZ".
When an ANZ customer approaches the end of a two-year rate, Elliott said that this was clearly a trigger point for them to rethink whether to stay with ANZ, or move, acknowledging this was the point of potentially high attribution.
"I'm pretty sure, recently the latest data is about 80% ... what we do is we use our data to talk to you before we get there to say, 'hey, I can see you've got this coming up, here's an offer, why don't you switch here there or whatever you want to do'," Elliott said.
ANZ aimed to make the transition "as seamless as possible for customers", Elliott said in his response.
NAB confirmed in its full-year results presentation, released in November, that the biggest portion of its fixed rate home loan customers ($31.9bn) were due to roll over in the six months to September 2023. The portion rolling over the six months to March 2023 was $15.6bn, with a further $23bn to roll over in the six months to March 2024.
A further 14.1bn of loans would roll over in the six months to September 2024, and $12.5bn in the six months to March 2025. A further $9.4bn of loans would roll over between April 2025 and September 2026.
Responding to questions about retention of fixed rate customers in the bank's results announcement, NAB CEO Ross McEwan said the bank watched refinance rates on a weekly basis, and it was currently still "doing very well".
"Our aim is to hold on to customers that we have put on to the book over probably the last three years. But look, we're doing a good job and we're a competitive bank in the home mortgage market, but it is becoming a very, very competitive marketplace," McEwan said.
NAB confirmed that customers would be contacted 45 days out from their fixed rate expiry, with a letter and in-app message. If the bank identified customers who may need additional support rolling off their fixed rate loan, NAB said it proactively reached out earlier.