The industry is counting down to who will win MSA National Bank of the Year at the Australian Mortgage Awards 2021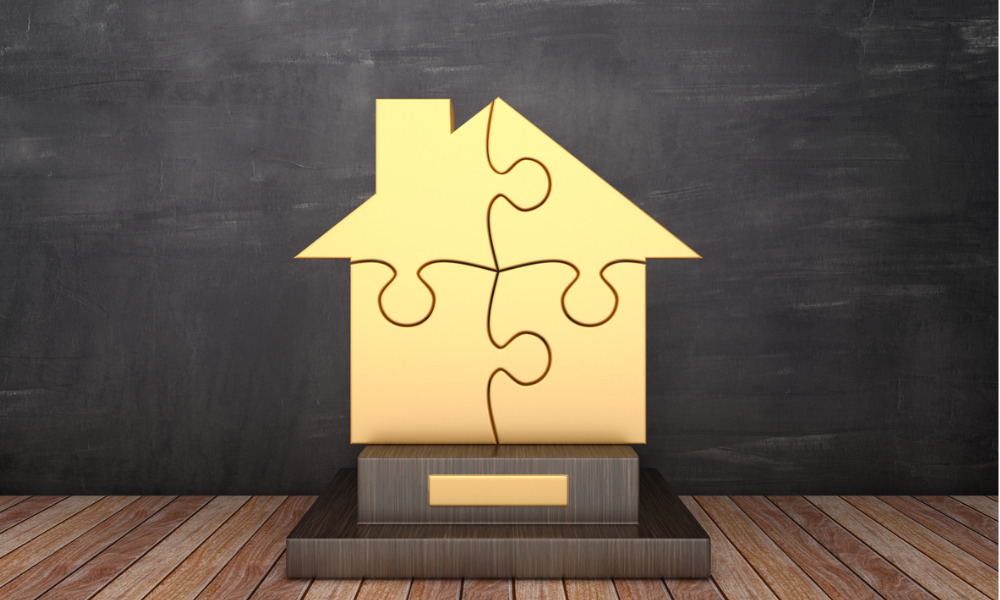 The mortgage industry's night of nights, the Australian Mortgage Awards 2021, is finally on our doorstep, and after a year like no other (well, except maybe 2020), MPA is looking forward to celebrating the wins of brokers, lenders and aggregators against a challenging and ever-changing environment.
The past 12 months have brought major regulatory changes, the lowest interest rates ever recorded in Australia and surging property prices, as well as the spread of the Delta variant and no small degree of uncertainty.
While borrowers and brokers have certainly had their fair share of challenges throughout 2021, so too have banks. Many have experienced blowouts in their systems and processes after their workforce was required to work from home. This has brought frustration from brokers and their customers as well as intense media scrutiny. Aggregators have developed tools to assist brokers in finding lenders with the best timeframes based on their clients' needs and property purchase timelines.
At the same time, the property market has been pumping. More and more buyers have flocked to make unconditional offers on properties for fear of missing out, while prices nationally have surged 20% over the past 12 months.
Against this environment, some banks have stood out from their peers in maintaining quick and consistent turnaround times, while some have stood out by successfully implementing cutting edge digital processes. Others too have excelled in customer service and executing effective and caring communication with brokers and customers.
Several banks have already been named excellence awardees for the MSA National Bank of the Year award, each of which boast standout qualities in several different categories. But who will take home the top accolade? Only time will tell.
According to MSA National founder and managing director Sam Makhoul, what a win in this category would represent would depend on the qualities that have led them to top spot.
"A bank that can maintain prompt turnaround times, have a really clear product offering, manage their relationships really well while enduring COVID disruptions, staff shortages and volume challenges deserves the highest accolade," he told MPA. "For this winner they should celebrate like there's no tomorrow, but you know what? They won't, because they will be back at it again tomorrow to make sure they deliver for their customers and partners. Well - maybe a little celebration - as much as you can in COVID.
"This organisation will have a reputation in the market that will draw more and more customers and partners to it. They will be the rapid riser in the market because you can't buy this kind of loyalty - it is hard-earnt when things are tough.
"Doing really well so that no-one can see any cracks when cracks are showing up in your peer organisations is the best way to stand out from the crowd and worthy of the highest accolade. There will be a high confidence that their offering is unique, sustainable and you'd expect to see them again here next year because their success is one of the hardest to imitate and takes a lot of investment to achieve.
"They will be the envy of their peers, that's a pretty good feeling."
A bank that wins because it has delivered to clearly set expectations despite the challenges of the past 12 months is the next highest accolade, he said.
"If you've got cracks in your organisation, your ability to provide certainty to your clients and partners is the next best thing you can do," he said. "Communication and delivery can provide the certainty to customers and partners and maintain trust in challenging times.
"What would this type of win represent for a bank? Well, it's worth celebrating, don't get me wrong. But this bank still had challenges that were visible to everyone else and, well, can they back it up again next year or will someone else match them?"
The Australian Mortgage Awards 2021 will now take place virtually on Friday, October 15, 2021, at 5:30 PM. While current lockdown restrictions have meant we can no longer attend the event in person, registration for the virtual awards is free and open to all in the mortgage industry. In addition to the streaming of the award winners, the event will also feature online networking opportunities such as a live chat and a peer matching functionality on the virtual platform. Register now for your chance to take part.