"For us it's share of wallet; for brokers it's retention and tenure and more commission"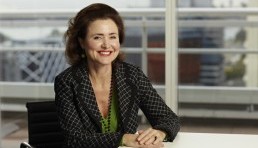 As a preview for MPA's upcoming Head to Head, hear
ING
Direct's executive director of distribution
Lisa Claes
on their investment in technology in the broker space.
"We have had two major technologyprojects in the past two years; one was called 'Bank in the Box' and the other 'Zero Touch'. They're now complete, and they've enabled us to slim down our infrastructure into a tight, neat, strong, responsive base,"
"Brokers will see the benefits of that in a number of ways. Most directly they'll see the automation of the back office, which is happening now and we'll be releasing for variations in Q3 and new business in Q4. The new back-office systems will cut our turnaround time by at least 30% and give us a scale so, if there's volatility in customer appetite or brokers sending the business to us, it won't matter, because we'll have the scale and we'll be ready to take it.
"The other benefit is it gives us much more regular and intuitive back-channel messaging, so we hope it'll be a much nicerexperience; they'll be able to service themselves autonomously rather than having to ring, if that is their preference."
Lisa Claes has been part of ING Direct since 1992 and took on the role as executive director of distribution in 2011.