The broking champion has written $1.1b in loans since entering the industry 10 years ago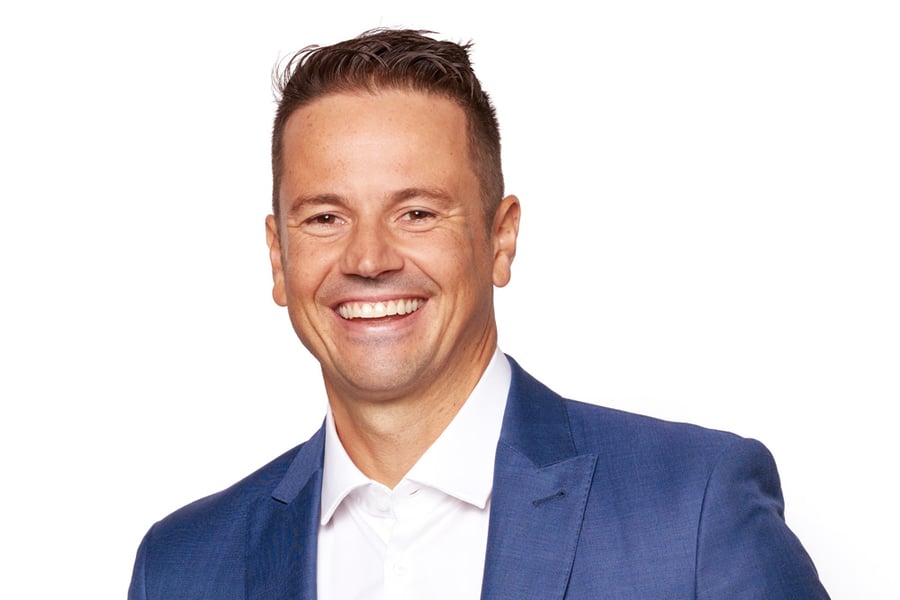 Josh Bartlett has come a long way since becoming a broker in 2010. After winning Young Gun of the Year in 2012, he went on to smash the AMAs, winning multiple awards from 2014 to 2019 while ranking in the Top 100 several years in a row. MPA spoke with the former Loan Market broker about how he got started in the industry and why he recently partnered with Mortgage Advice Bureau.
Working out which path to take
Just over 20 years ago, Bartlett had a very different working life. Instead of educating first home buyers on the finance process, he was educating people about fitness as the owner of a gym.
"I think I started the gym when I was about 19 and I had it for about 11 years."
"When I hit 30, I decided it was time for a change."
His wife was a real estate agent at the time and he toyed with the idea of selling properties before settling on finance broking as a career.
"My wife and I bought a few investment properties over the years and I always understood the finance part."
Having done a business degree earlier in the piece, the scalability of mortgage broking appealed to Bartlett, as did the ability to provide long term solutions for clients.
"There's a lot more activity as a broker than what there is as a real estate agent."
"You can continually look after your clients year in year out, help with debt consolidation, refinances and purchases."
Bartlett went on to write more than $1b of loans as a Loan Market broker before partnering with UK based Mortgage Advice Bureau at the start of this year.
"Mortgage Advice Bureau aren't an aggregator, they're more of a business partner."
"The reason why I moved there is so that I could grow my business more."
Growth and change
Growth has been central to his business strategy from day one, posing an initial challenge in staffing which he soon overcame.
"I think the challenge in the beginning, is not having the right people around you."
Nowadays he says he has an amazing team of four lending specialists which he is soon to expand to six.
A big part of being a broker is rolling with the punches as the industry shifts, he says, explaining that fluctuating market trends, the Royal Commission and the pandemic have all been challenges to reckon with.
"As a broker, if you're not adaptable to change, you're in a lot of trouble."
He says while many experienced brokers move onto more astute types of borrowers as their career progresses, he decided to go back to focusing on first home buyers during the royal commission, when polices were changing all the time.
"Some brokers pigeonhole themselves into a certain kind of broker."
"Whereas, I like to look after everyone."
"We have a big enough team now that I've got people who specialise in certain types of clients."
"You need to be able to pivot from client to client depending on what's happening in the climate."