Leading aggregator says this has been a great business enabler during COVID-19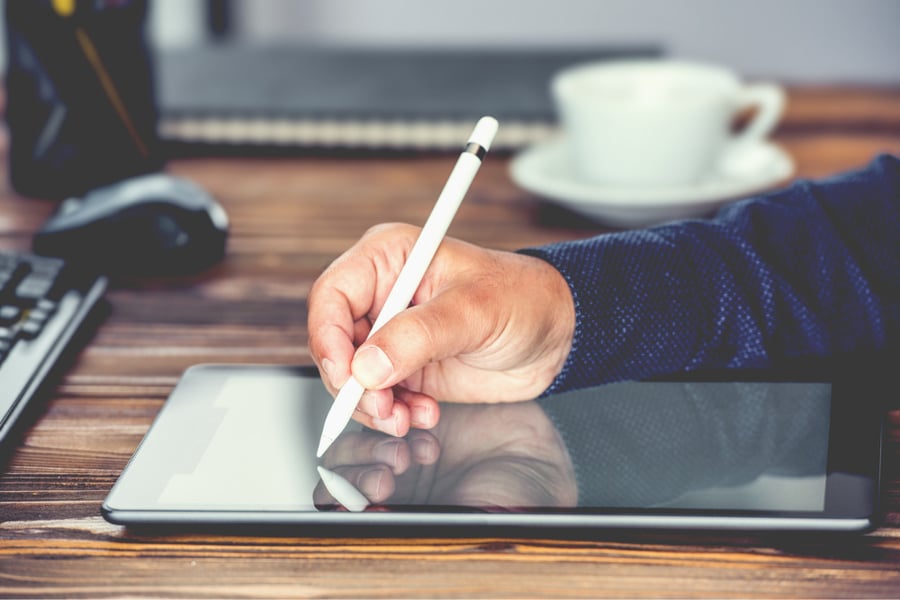 The pandemic has seen a growing shift towards digital banking across the globe. Despite this, many players in the Australian mortgage industry still haven't digitised the commercial lending process. In a recent on demand webinar, OneSpan spoke about its approach to delivering a secure e-signature and ID verification solution in an environment where quick access to financial relief is an essential for COVID-impacted businesses.
The move to digital banking during COVID-19
According to OneSpan global e-signature product manager Michael Lakhal, the adoption of digital banking continues to grow across the world; recent data from Aite Group showing that 75% of survey respondents log in at least once a week to access an online or mobile banking account.
In addition to this, the already strong consumer preference to open a new account online has been heightened to the point of necessity during COVID-19 lockdowns whereby branches across the world have been closed.
The need for a digitised loan process in the current environment is thus clear – yet despite this, many lenders in Australia have been slow to the party.
Mitigating against the risk of fraud
According to Lakhal, there are many different factors to consider when digitising the process; the risk of application fraud being one of the greatest.
He says OneSpan offers a multi-layered approach to ID verification while providing several layers of assurance.
The free webinar offered by OneSpan includes a workflow demo that shows how documents are verified digitally in its global approach as well as the challenges faced in mapping out such a solution.
It also includes a presentation from Loan Market's MyCRM COO Joanne Church that details the aggregator's implementation of OneSpan's e-signature solution.
Why Loan Market chose OneSpan
According to Church, this solution has been key to helping Loan Market save both clients and brokers time by removing the need to print out and sign documents.
The aggregator initially integrated OneSpan's e-signature solution as an add-on to MyCRM, but after its rapid uptake by 45% of LM brokers, they decided to made it a core part of the system.
She says this electronic process has allowed LM brokers to deliver lending solutions more quickly to clients.
"It was a great business enabler for us during COVID-19 restrictions."
"We looked across many vendors but, really, OneSpan ticked all the boxes for us."
"One of the key elements was that they had a secure and certified solution."
"There are many standards that need to be adhered to for electronic signature and we were confident with the architecture and infrastructure they had in place."
She says they also represented the best value for money by providing great technology at a good price.