She got to a point where she could no longer tolerate the bank's increased focus on targets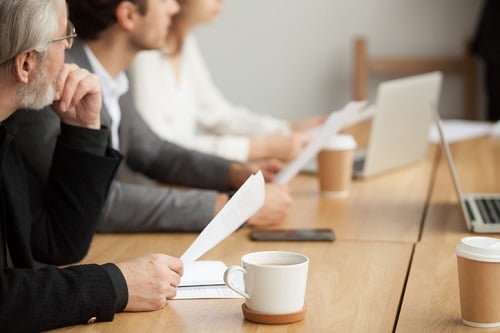 Leaving a managerial role at a big four bank to embark on an entirely new career path would be a difficult decision, or even an unwise move, for most people. But for Jaime Savory those fears of the unknown didn't hold her back.
After ten years at CBA, six years managing the Brainsdale and Orbost branch, Savory took the plunge and launched her own finance broking company, Gippsland Finance Solutions.
"I got to the point in my career where I was not fully on board with the direction of the bank in terms of increased targets and decreased staff. I'm not the type of person who stays somewhere just because. So in 2014, I started my own business and went into mortgage broking," Savory said.
Savory, a mother of three young boys, expected to work for only three to four days a week at the start, but her plan took a sharp turn when her workload began to increase. Her husband stopped working to be at home, so she could focus on growing her business full-time.
Building around clients
Savory goes above and beyond for all her clients. So much so, in four years, Savory can only recall one client choosing a bank over her services due to a family member working there.
"We're very good at retaining our clients and I'm very prompt at communication, because that's the biggest thing the banks don't do — they don't get back to their clients when they say they're going to," Savory said.
Three years ago, Savory helped a business owner clear up her existing debt and re-finance her property. Being aware of how time-poor small business owners are, Savory decided to go to her client's workplace instead. She was able to help the business owner complete the process for a 30-day house settlement on Boxing Day.
"I work my business around what works for the client and not for me," Savory said.
Closing the education gap
Savory organises and runs local seminars on various financial topics, such as construction loans, first home buyers, investment, and superfunds to help the community gain greater control over their finances. These talks are particularly important for people in regional areas who don't generally have access to the same educational resources as people in major cities, she said. She delivers her seminars in collaboration with a real estate agent, a builder, and a conveyancer.
A duty of care
Integrating loan protection into the client conversation is a no-brainer for Savory. It's just part of her duty of care.
"If you gloss over it at the start, the client won't see the importance of it. I try to talk about insurance as much as I talk about the home loan, so the client understands that the two go hand-in-hand," said Savory, who is an authorised broker with ALI Group.
Savory says she puts herself in their shoes and thinks about what kind of life her kids would have if something happened to her and they didn't have insurance.
"I could just imagine what my kids would be like if they lost their safe place," Savory said. "I just can't comprehend why some brokers don't have the conversation."
This article is based on a broker profile that was originally published by ALI Group.